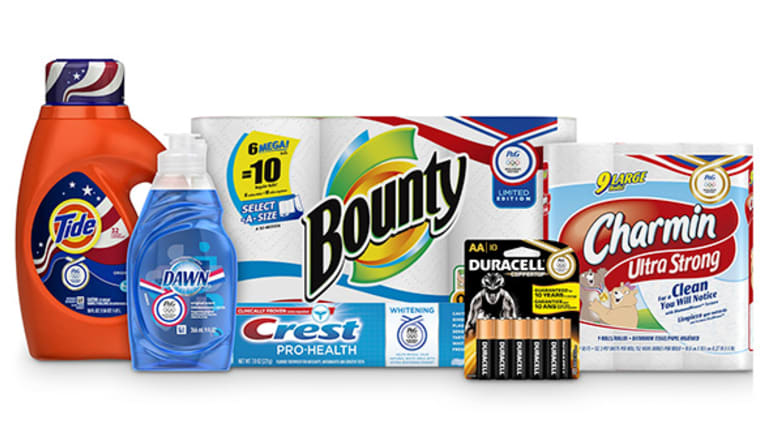 4 Big-Volume Stocks to Add to Your Buy List -- Plus 3 to Avoid
Here's a technical look at how to trade some of the most active stocks on the market right now.
Here's a technical look at how to trade some of the most active stocks on the market right now.
Put down the 10-K filings and the stock screeners. It's time to take a break from the traditional methods of generating investment ideas. Instead, let the crowd do it for you.
From hedge funds to individual investors, scores of market participants are turning to social media to figure out which stocks are worth watching. It's a concept that's known as "crowdsourcing," and it uses the masses to identify emerging trends in the market.
Crowdsourcing has long been a popular tool for the advertising industry, but it also makes a lot of sense as an investment tool. After all, the market is completely driven by the supply and demand, so it can be valuable to see what names are trending among the crowd.
While some fund managers are already trying to leverage social media resources like Twitter to find algorithmic trading opportunities, for most investors, crowdsourcing works best as a starting point for investors who want a starting point in their analysis.
Today, we'll leverage the power of the crowd to take a look at some of the most active stocks on the market.
Great Plains Energy
Nearest Resistance: $30
Nearest Support: $26.50
Catalyst: Share Offering
Leading off our list of today's most actively traded stocks is public utility Great Plains Energy (GXP) . Great Plains is seeing huge volume this afternoon, following the firm's offering of 52.6 million shares that priced at $26.45 each. Great Plains also issues 15 million depositary shares that each represent a one-twentieth interest in the firm's 7% Series B Mandatory convertible preferred stock. Those concurrent share offerings are being used to finance a portion of the firm's planned acquisition of Wester Energy (WR) .
Long-term, Great Plains' price action isn't without some detractors. Shares have been in a well-defined downtrend since March, bouncing their way lower all along the way. Now, as shares test the lower end of their trading range, investors are still left without a compelling technical reason to buy. GXP could continue selling off in its downtrend without any meaningful changes to its price trajectory.
Procter & Gamble
Nearest Resistance: $89
Nearest Support: $87
Catalyst: Spin-Off Final Exchange Ratio
Procter & Gamble (PG) - Get Report  is seeing some unusual trading volume this afternoon, following the firm's announcement that it had set the final exchange ratio for its split-off transaction involving its specialty beauty brands. Procter will offer its investors 3.9033 shares of Galleria for every share of PG common stock that they exchange. Galleria will then merge with Coty  (COTY) - Get Report  to become a wholly owned subsidiary of Coty, converting into one share of COTY after the exchange is completed.
From a technical standpoint, Procter & Gamble looks attractive. Shares have bene in an uptrend since last fall, and now they're forming a near-term ascending triangle pattern with resistance up at $89, a price level that's being tested this afternoon. Put simply, if Procter can break above the $89 level, we've got a clear buy signal in this stock.
Anavex Life Sciences 
Nearest Resistance: $7
Nearest Support: $2.50
Catalyst: Compound Test
Small-cap biotech firm Anavex Life Sciences (AVXL) - Get Report  is up 45% on huge volume this afternoon, exploding higher following news that the firm's lead drug candidate will be tested by Biogen (BIIB) - Get Report . The material transfer agreement with Biogen means that the firm's Anavex 2-73 drug candidate will be tested in the firm's neurological protection model, potentially spawning additional trials that bring it closer to commercialization.
That's the good news. The bad news for Anavex shareholders is that, despite the huge rally today, this stock is still below the levels it traded at earlier this summer. Long-term, there's still a pretty clear-cut downtrend in force in shares of Anavex. Caveat emptor.
BlackBerry
Nearest Resistance: $9
Nearest Support: $7.25
Catalyst: Q2 Earnings, Business Change
BlackBerry  is up 3.8% on big volume this afternoon, buoyed by better-than-expected second-quarter earnings and a major change to the company's business. BlackBerry essentially broke even for the second quarter on an adjusted basis, besting the 5-cent per share loss that Wall Street was looking for. Likewise, the firm announced that it will no longer make handsets, dramatically changing the phone maker's business to software-first. Going forward, BlackBerry-branded phones will be produced by partners, leaving BlackBerry the mobile software side of the business.
Technically, BlackBerry actually looks reasonably attractive. Shares bottomed back in June, and they've been working their way higher in an uptrending channel ever since. Look for that uptrend to remain intact as BlackBerry works its way to a retest of prior highs up at the $9.50 level.
U.S. Oil Fund
Nearest Resistance: $13.50
Nearest Support: $10
Catalyst: Crude Oil
Crude oil prices are up, and that's translating into a big-volume pop in shares of the U.S. Oil Fund (USO) - Get Report  this afternoon. USO is investors' easiest way to get exposure to movement in oil prices, and that makes it a perennially high-volume issue.
This week, shares are testing the bottom of USO's uptrend, a price position that looks like an attractive buying opportunity as USO bounces higher. If you decide to buy here, parking a protective stop below USO's most recent swing low at $9.50 makes sense from a risk management standpoint.
Nike
Nearest Resistance: $59
Nearest Support: $52.50
Catalyst: Q1 Earnings
Nike (NKE) - Get Report  is correcting this afternoon following earnings this afternoon. The $91 billion sports apparel stock is down 3.5% on big volume today, after reporting profits of 73 cents per share after the bell yesterday. While those earnings results beat the 56-cent profit that Wall Street analysts were hoping for, on average, concerns over competition hampered guidance, pressuring Nike lower today.
Technically, Nike could look a lot better. Shares have been trending lower for all of 2016, and now they're being squeezed against a support range between $54 and $52.50. Put simply, if Nike violates that downside range, then this stock opens up a lot of downside potential for October. Keep a close eye on where this stock ends the week.
Tempur Sealy International
Nearest Resistance: $65
Nearest Support: $55
Catalyst: Guidance Cut
Shares of bedding company Tempur Sealy International  (TPX) - Get Report  are getting shellacked this afternoon, selling off more than 24% following a cut to guidance for the third quarter. TPX updated its expected numbers, signaling that earnings will actually fall below the lowest estimates that the company had provided earlier. Full-year sales are expected to fall between 1% and 3%, vs. revenue growth that had previously been forecast.
While TPX is down a lot today, it's not out quite yet. Shares are catching a bid at 2016's trend line support level just above $55, signaling that shares could end their selloff and resume the uptrend that's been in effect for most of this year. If you decide to buy the selloff in TPX, be sure to keep a stop in place just below that $55 level.
This article is commentary by an independent contributor. At the time of publication, the author held no positions in the stocks mentioned.