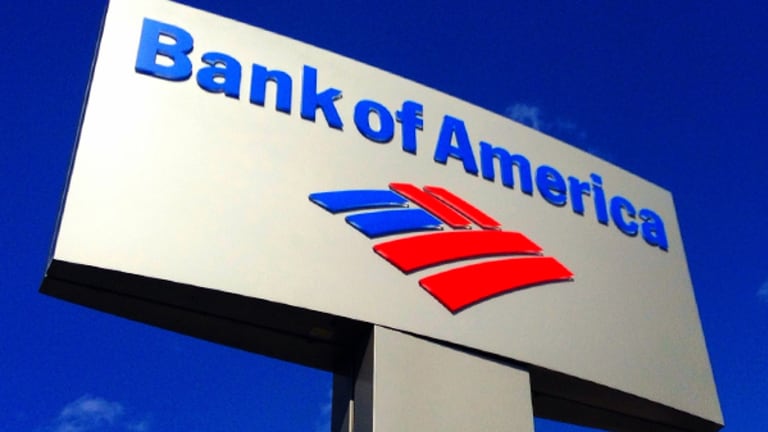 4 Big-Volume Stocks to Add to Your Buy List -- Plus 3 to Avoid
Here's a technical look at how to trade some of the most active stocks on the market right now.
Put down the 10-K filings and the stock screeners. It's time to take a break from the traditional methods of generating investment ideas. Instead, let the crowd do it for you.
From hedge funds to individual investors, scores of market participants are turning to social media to figure out which stocks are worth watching. It's a concept that's known as "crowdsourcing," and it uses the masses to identify emerging trends in the market.
Crowdsourcing has long been a popular tool for the advertising industry, but it also makes a lot of sense as an investment tool. After all, the market is completely driven by the supply and demand, so it can be valuable to see what names are trending among the crowd.
While some fund managers are already trying to leverage social media resources like Twitter to find algorithmic trading opportunities, for most investors, crowdsourcing works best as a starting point for investors who want a starting point in their analysis.
Today, we'll leverage the power of the crowd to take a look at some of the most active stocks on the market.
VelocityShares Daily 2x VIX Short-Term ETN
Nearest Resistance: N/A
Nearest Support: N/A
Catalyst: New S&P Highs
Leading things off last week was the VelocityShares Daily 2x VIX Short-Term ETN (TVIX) , an exchange-traded note that topped the list of the Nasdaq's most actively traded stocks with a nearly 8% selloff on Friday. TVIX has been an incredibly popular trading vehicle in 2016, but that doesn't mean it's been something you'd want to own. Since January, this ETN has lost 84% of its market value, as the S&P 500 broke through record highs and volatility plummeted. As long as the S&P remains in rally mode, that trajectory isn't likely to change.
An important note about this exchange-traded note is the fact that TVIX doesn't have conventional support and resistance levels like a normal stock. Since the price action in TVIX is determined by a statistical formula, not directly supply and demand from market participants, it's important not to try to use conventional technical tools on this unique ETN.
Either way, as long as the uptrend in the S&P remains intact, you don't want to own TVIX.
Bank of America
Nearest Resistance: $15
Nearest Support: $12.50
Catalyst: Technical Setup
Financial services giant Bank of America (BAC)  is another stock that saw a spike in trading volume last week, gaining almost 4% on Friday, thanks to higher jobs numbers.
The real driver of BofA's price action, though, was technical, as shares ended right at a major technical resistance level that's been in play several times this year. $15 has been a price ceiling going back to April, and Bank of America effectively ended the week right at that level. At this point, it's too close to call it -- but a confirmed breakout above that $15 price level would generate an important buy signal for this big bank. That's a good reason to keep a close eye on how Bank of America reacts to that $15 price level in the week ahead.
Bristol-Myers Squibb 
Nearest Resistance: $64
Nearest Support: $62
Catalyst: Opdivo Results
Friday was a rough session for Bristol-Myers Squibb (BMY) . Shares of this $107 billion drug maker sold off 16% on big volume to end the week, dropping after it announced that its cancer drug Opdivo failed a lung cancer trial being used to determine whether the treatment's use should be expanded. The news resulted in the biggest single-day drop in Bristol-Myers Squibb in more than a decade.
Bristol-Myers Squibb's price action doesn't look much better here. With Friday's breakdown, shares violated a well-defined uptrend that had been in place since the beginning of the year. That move opens up the possibility for more downside risk ahead in Bristol-Myers. It makes sense to avoid buying this stock until shares can establish more meaningful support.
Merck 
Nearest Resistance: N/A
Nearest Support: $63
Catalyst: Opdivo Results
Merck (MRK) benefited from some schadenfreude last week, ending Friday 10.4% higher following the news of Bristol-Myers Squibb's Opdivo failure to meet its primary trial goal. Merck makes Keytruda, a drug that's Opdivo's primary competition; the failure points to the possibility of higher sales for Merck's competing treatment. And the surprise results were enough to push Merck to new multi-year highs.
Making new highs is significant from an investor psychology standpoint because it means that everyone who has bought shares in recent years is sitting on gains. As a result, the "back to even" mentality is less of a concern than it would be for a name with a higher proportion of shareholders sitting on losses. Despite the big up move in Merck this year, there's still time to buy into the trend.
Vereit 
Nearest Resistance: $12
Nearest Support: $10.40
Catalyst: Share Offering
Commercial REIT Vereit (VER)  was one of the highest-volume issues on the NYSE last week, a distinction that had a lot to do with the firm's decision to upsize a secondary share offering to 60 million shares. Originally, the firm had only planned on offering 50 million shares, but the firm decided to take advantage of buoyant market conditions to raise more cash. In total, Vereit saw gross proceeds of about $621 million. Secondary offerings aren't uncommon for REITs, which are required to distribute the vast majority of their profits to shareholders.
Vereit's price action absorbed the added share count well. Shares have been in an uptrend all year long, and last week's offering pulled shares down to the bottom of their price channel. That touch of trend line support could present a buying opportunity if Vereit bounces for a fourth time off of that price level.
FireEye
Nearest Resistance: $16
Nearest Support: $12.50
Catalyst: Q2 Earnings
Shares of cybersecurity stock FireEye (FEYE)  sold off on Friday, dropping 12% on big volume following the firm's second-quarter earnings call. FireEye reported an adjusted loss of 33 cents per share, and while that loss was actually less than expected, the firm missed on revenues as well as their outlook for the full year. The earnings results triggered a series of analyst downgrades in FireEye and sent shares reeling from the open.
FireEye had been working its way higher in a well-defined uptrend from May's lows, but that trend got busted with Friday's gap down through the bottom of that price channel. While shares do have a prior resistance level down at $12.50 that mitigates some downside risk, it makes sense to avoid buying this stock until shares establish some semblance of support at higher levels.
Symantec
Nearest Resistance: N/A
Nearest Support: $21
Catalyst: Q1 Earnings
Symantec (SYMC)  ended last week on a high note, rallying 4% Friday following earnings that beat estimates for the first fiscal quarter of 2017. Symantec earned a profit of 29 cents per share, beating the 25 cent earnings estimates that Wall Street was expecting, on average. The firm also guided for higher earnings for the full year, brought on in part by strong demand for its Advanced Threat Protection product, as well as the acquisition of Blue Coat at the start of this month.
From a technical standpoint, Symantec has been in a parabolic uptrend since the beginning of the year, accelerating its stock performance as the year has progressed. Now new highs and a breakout above prior resistance at $21 are creating a new buy signal for traders who've missed out on the move so far.
Disclosure: This article is commentary by an independent contributor. At the time of publication, the author held no positions in the stocks mentioned.