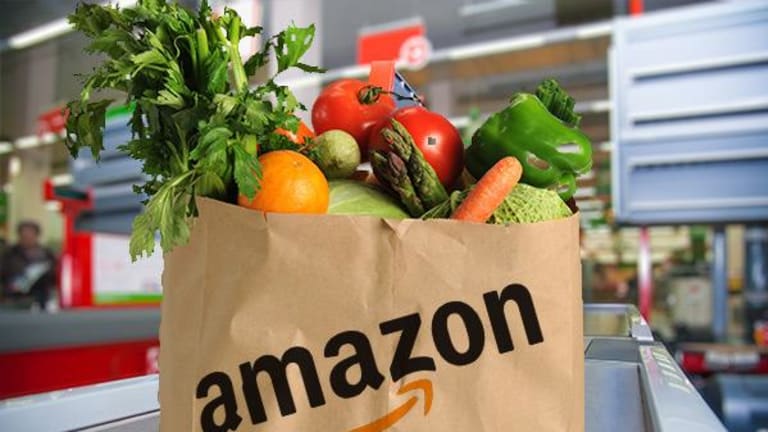 We Just Visited a Whole Foods and Were Shocked By How Much Amazon Will Have to Slash Prices
Where is the shopper going for better value? Likely not Whole Foods.
It's no surprise that Amazon.com Inc. (AMZN) - Get Amazon.com, Inc. Report is said to be planning to cut jobs and slash prices at Whole Foods Market Inc. (WFM) , should its $13.7 billion acquisition of the organic grocer receive approval.
With that strategy in mind, TheStreet went shopping online at Ohio stores to see how Whole Foods stacked up against Walmart Stores Inc. (WMT) - Get Walmart Inc. Report and rival grocer Kroger (KR) - Get Kroger Co. (KR) Report . While the results may not be shocking, they show just how much Amazon will have to cut for Whole Foods to be on equal footing with some of its competitors.
The cost of eight everyday food items at Whole Foods, TheStreet found, were nearly double those of the ones at Walmart, but Kroger undercut them both. Whole Foods' basket cost $38.29; Walmart's, $19.86;  and Kroger's, $16.58. 
TheStreet compared prices from Walmart's Great Value private label brand, Whole Foods' 365 brand and Kroger's self-named brand. A number of Whole Foods items are considerably more because they are organic, which cost more to farm and produce than nonorganic foods.
To drill down on specific items, read on. 
Read More Trending Articles:
Tesla Could Explode to Record Highs As Company Reportedly Comes Closer to Making Cars In China
Costco Sees an Extremely Damaging Flush In Aftermath of Amazon's Big Whole Foods Deal
Intel Just Got Smoked By AMD In the Race to Unleash a Super Chip
McDonald's Joins 5 Other Mega Brands In Ditching the Olympics