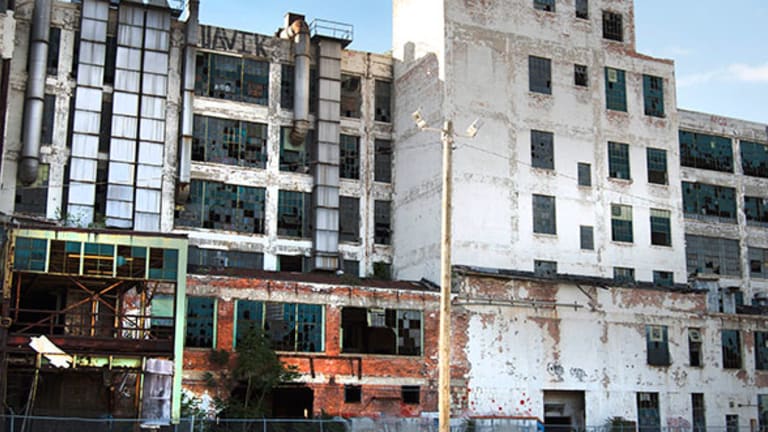 3 Ultra-Safe Dividend Stocks to Own for Recessions
The United States economy is overdue for a recession. These 3 ultra-safe dividend stocks have a high probability of outperforming the market during the next recession
The United States economy has not been in a recession since 2009. Seven years have passed since the last recession. The longest the United States economy has ever avoided a recession is 10 years (March 1991 to March 2001).
Of course no one knows exactly when the next recession will occur. But prudent investors will be prepared by investing in recession resistant stocks. These are businesses that provide low prices. They sell the type of goods that consumers don't cut back on -- regardless of the overall economy.
In fact, these companies saw rising earnings-per-share during the Great Recession of 2007 to 2009 -- when many businesses were struggling just to keep their doors open.
All three of the businesses in this article pay dividend yields greater than the S&P 500. And, all three are Dividend Aristocrats -- 50 stocks with 25 or more consecutive years of dividend increases.
Safe Recession Dividend Stock No. 1: Walmart Stores (WMT) - Get Walmart Inc. Report
Walmart is a pillar of stability when times get tough. As the world's largest discount retailer, Walmart's financial performance typically runs contrary to the condition of the broader U.S. economy.
For example, Walmart's strongest period of share price outperformance tends to come when the U.S. economy is in decline. The company grew earnings per share by 16% from 2007-to-2009, a period that encompassed the Great Recession, the worst economic recession since the Great Depression.
Naturally, this caused Walmart's share price to outperform as well. From 2007-to-2009, Walmart stock gained 19%, compared with a 16% loss for the S&P 500 in the same time frame.
Walmart actually benefits from a shift down in consumer spending habits, which usually occurs during recession. As a result, investors anticipating an upcoming recession should seriously consider investing in Walmart stock.
Furthermore, Walmart may be a good stock to buy because it has many potential growth catalysts going forward. These include the investments in its stores as well as its booming e-commerce and small-store businesses.
Last quarter, Walmart reported 13% revenue growth in digital sales. Separately, comparable sales for Walmart's Neighborhood Markets small-store banner increased 6.5% year-over-year.
In the near term, Walmart's significant investments in new business areas is likely to keep earnings restrained. The company expects a double-digit decline in profits in the current fiscal year. But the long-term future of the company is much improved because of these growth initiatives.
Growth at Walmart's traditional super-centers is leveling off, which is why it is so critical for the company to invest sufficiently in the future.
One more reason why Walmart is such a strong stock to own during recessions is its rock-solid dividend. Walmart has a current dividend yield of 2.7% and has increased its shareholder payout for an impressive 43 consecutive years.
Safe Recession Dividend Stock No. 2: McDonald's (MCD) - Get McDonald's Corporation Report
McDonald's earnings behave similarly to Walmart's, in the sense that its strongest outperformance relative to the broader market occurs in times of economic downturn.
When the economy is doing well, consumers opt for pricier dining options like casual restaurants. But when the economy enters recession, consumers increasingly resort to fast food.
As a result, McDonald's is one of the strongest stock picks in the event the U.S. enters recession. For proof, look no further than what happened the last time the U.S. economy went into recession.
The stock delivered a 56% total return from 2007-to-2009, compared with a 16% decline for the S&P 500. This is because McDonald's earnings per share grew 37% in that period.
McDonald's has one of the most valuable brands in the world, and has a long runway of growth ahead of it in new geographies, particularly the emerging markets such as China and Russia. These are attractive growth markets because these countries have large populations and rising middle classes.
McDonald's high-growth markets segment delivered 32% growth in constant-currency operating profit last quarter, which was far and away the company's top-performing geographic segment.
In the U.S., while McDonald's admittedly has less growth potential because of the saturated nature of the domestic market, the company is focused on expanding profitability through new menu initiatives. The decision to launch all-day breakfast boosted 10% growth in operating profit in the U.S. last quarter.
Lastly, McDonald's has a very shareholder-friendly management team committed to returning cash to investors. By the end of 2016, McDonald's intends to have distributed $30 billion in the trailing three-year period in dividends and share repurchases.
McDonald's has raised its dividend every for the past 39 consecutive years, and the stock has a 3.1% current dividend yield.
Safe Recession Dividend Stock No. 3:The Coca-Cola Company (KO) - Get Coca-Cola Company Report
Like McDonald's, Coca-Cola is hurting from the shift in consumer eating and drinking habits. Consumers are purchasing less soda-in fact, Beverage Digest reported that U.S. soda sales have declined every year for the past 11 years, and last year hit a 30-year low.
As the world's largest beverage company, this is obviously taking a toll on Coca-Cola, which reported a 5% decline in revenue last quarter. Looking back further, Coca-Cola's total revenue declined 4% in 2015.
This has kept a lid on Coca-Cola's share price, which has lagged the broader market. But investors could once again become fond of Coca-Cola if and when the U.S. goes into recession, because of the company's extremely recession-resistant business model.
As a global beverage giant, Coca-Cola has massive economies of scale and a universally-recognizable brand. This helps keep margins and profitability very high, even when the U.S. economy deteriorates.
Just as Walmart and McDonald's outperformed the S&P 500 during 2007-to-2009, so too did Coca-Cola. Coca-Cola's earnings rose 14% in that time, and its stock price climbed 28% over that period.
The reason why Coca-Cola is such a defensive stock pick is because of its huge portfolio of strong brands. The company has 20 individual brands that each bring in at least $1 billion in annual revenue. Some of its flagship brands include not just its namesake soda, but also Dasani water and Gold Peak tea.
And, Coca-Cola can still generate growth, even with soda sales declining in the U.S., because of international growth. Constant-currency revenue increased 27% in Latin America last quarter.
Like Walmart and McDonald's, Coca-Cola is a Dividend Aristocrat. It has increased its shareholder payout each year for the past 54 years, and the current dividend yield is 3.2%.
This article is commentary by an independent contributor. At the time of publication, the author held positions in WMT and MCD.