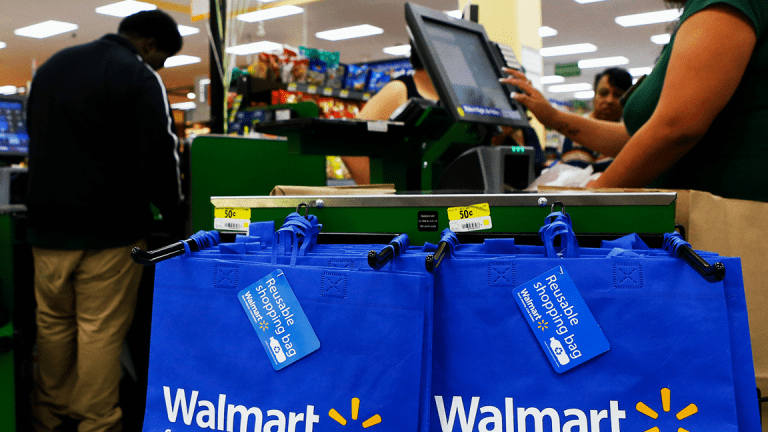 5 Reasons Why Walmart's Second-Quarter Earnings Should Blow Wall Street Away
Walmart crushes Wall Street's estimates for second-quarter earnings. Here's what you need to know.
Amazon (AMZN) - Get Report who?
Despite a mind-blowing second quarter from Action Alerts PLUS holding Amazon, Walmart Inc.  (WMT) - Get Report managed to do some mind-blowing as well. Watch below for instant analysis of Walmart's 7-cent earnings beat on Thursday. 
TheStreet Stats: 5 Key Takeaways
Walmart's quarter should be viewed even more favorably considering how strong Amazon performed. 
Walmart U.S. same-store sales rose 4.5%, dusting Wall Street forecasts for 2.3 growth. The bar has been raised for rival Target to deliver in a big way when it reports, especially as it has continued to sharpen its price points.
Full year adjusted earnings guidance raised to $4.90 to $5.05 from $4.75 to $5.00. Signals Walmart seeing enough in its business to strike a confident tone on the key back to school and holiday selling seasons. 
Sam's Club same-store sales rose 5%, almost five times the performance of a year ago. Considering the warehouse format has long struggled, the results are likely to be nicely welcomed by Wall Street.
Walmart's inventory continues to decline. It's positive to see Walmart doing more sales on lower inventory as it benefits from profit margins.