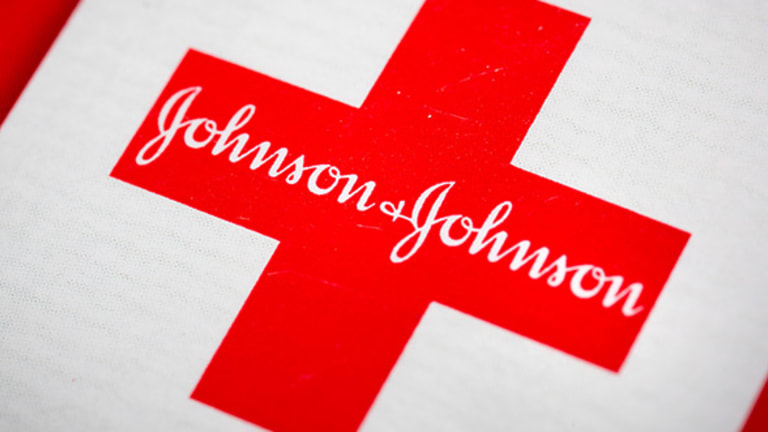 3 Reasons Why Merck Is No Match for Dividend King Johnson & Johnson
Johnson & Johnson is the better investment today versus Merck.
The health-care sector is a haven for dividend investors.
Many Big Pharma stocks are attractive for income, because of their above-average dividend yields.
For example, Johnson & Johnson (JNJ) is a legendary dividend stock.
It is a Dividend Aristocrat, a group of companies in the S&P 500 that have raised dividends for 25-plus years.
You can see the entire list of Dividend Aristocrats here.
Not only that, J&J is also a Dividend King, an even more exclusive group of companies with 50+ years of consecutive dividend increases.
J&J is one of just 19 Dividend Kings. You can see the entire list of Dividend Kings here.
Meanwhile, Merck (MRK) is a close competitor of J&J, and its stock pays a solid 3% dividend yield.
But for investors interested in the best-in-class health care stocks, Merck is no match for J&J. This article will discuss the top three reasons why.
Reason #1: Merck's Patent Cliff
The first reason why J&J is the better Big Pharma stock, is because of its stronger pharmaceutical business.
This is a difficult climate for pharmaceutical products, because of drug price deflation.
Even in a challenging environment, J&J's pharmaceutical segment posted 6.5% revenue growth in 2016, led by 9.8% growth in the U.S.
The biggest contributors were oncology and immunology, which generated revenue growth of 24% and 15%, respectively, for the year.
Moving forward, J&J has a strong pipeline, which should provide for future growth.
Q4 Earnings Presentation, page 24
The leading products in these categories were Stelara and Imbruvica.
J&J's strong portfolio is the result of major investment in its pipeline, both organically and through M&A.
For example, in 2016 J&J invested $9.1 billion in research and development, and another $5 billion in acquisitions and licensing deals.
It can do this because of its deep pockets: J&J generated $15.5 billion of free cash flow last year.
And, it has easy access to cheap capital, as J&J is one of only two U.S. companies with the coveted 'AAA' credit rating from Standard & Poor's.
J&J is off with a bang, to start 2017.
In January, it announced the $30 billion acquisition of Actelion, a Swiss standalone R&D company
Source: Acquisition Presentation, page 7
Actelion specializes in researching new therapies for pulmonary arterial hypertension. The acquisition broadens J&J's R&D base, in a therapeutic area with a significant unmet medical need.
J&J expects the acquisition will increase its long-term revenue growth rate by at least 1%, along with 1.5%-2% incremental earnings growth, thanks to cost synergies.
Merck's pharmaceutical revenue inched up 1% in 2016.
Its most promising oncology drug is Keytruda. Keytruda product sales more than doubled last year.
Source: Investor Call Presentation, page 7
Merck envisions Keytruda being a foundational drug moving forward. The company believes it can be used in multiple tumor types, which would expand its growth potential even further.
Other strong performers include Janumet and Gardasil. Revenue from both of these products rose 9% last year.
However, the company is struggling with the dreaded "patent cliff."
One of its significant pharmaceutical products, Remicade, went off patent in Europe last year. Sales of Remicade dropped from $1.79 billion in 2015 to $1.26 billion in 2016, a decline of 29%.
These pressures will continue in 2017.
In April, Merck will lose exclusivity for Vytorin in the U.S., and the company is preparing for a significant hit. Vytorin accounted for $473 million in sales last year.
The good news is that Merck has a strong pipeline, including 35 programs in phase two or phase three of development.
Source: Investor Relations
This will help the company return to growth over the long-term, but it will likely take time to materialize.
Management forecasts the company's 2017 revenue to a range of down 3%, to up 0.7% at the high end. On the other hand, J&J expects revenue and earnings growth of at least 3% this year.
Reason #2: J&J's Diversification
J&J's pharmaceutical business is outperforming Merck's.
Another why J&J has not been as vulnerable to a 'patent cliff' as Merck, is because its business model is more diversified.
For example, J&J has large medical devices and consumer products businesses, which complement its pharmaceutical business.
Source: Q4 Earnings Presentation, page 15
J&J's medical device business generated more than $25 billion in 2016 revenue, up 0.9% from the previous year.
Separately, J&J's consumer segment generated $13 billion of sales last year. The company's consumer products portfolio is filled with popular brands.
Source: 2017 CAGNY Presentation, page 7
J&J has 12 "megabrands," including three-Johnson's, Neutrogena, and Listerine-which each bring in more than $1 billion in annual sales.
Other popular brands include Aveeno, Band-Aid, Tylenol, and Motrin.
Compare J&J's diverse business model with Merck's, which generates approximately 88% of its revenue from pharmaceuticals.
While Merck's exposure to pharmaceutical products can hold more upside, thanks to the massive growth potential for blockbuster drugs, it also leaves the company more vulnerable when conditions deteriorate.
This is a difficult period for pharmaceuticals. Not only is Big Pharma under higher scrutiny due to high drug prices, the industry is also grappling with intense competition from generics.
Merck does not have other businesses capable of offsetting this.
To be sure, Merck's animal health segment is performing well. Revenue increased 4% last year. But Merck's animal health division represents less than 10% of annual revenue, which means its overall impact is limited.
Reason #3: Dividend Growth
Merck currently has a higher dividend yield than J&J, 3% to 2.6%. But there are other important considerations when buying stocks than just yield.
One is dividend growth, and in that regard, Merck is no match for J&J.
As previously mentioned, J&J is one of a select few companies with 50+ years of consecutive dividend increases.
J&J is both a Dividend Aristocrat and a Dividend King.
Merck is not on any of these dividend lists, because it froze its dividend from 2004-2011.
It has resumed hiking its dividend since 2011, but has done so at a low rate.
Due largely to its slowing growth, Merck has only raised its dividend by 2.2% compounded annually, over the past five years.
By contrast, J&J has increased its dividend by 7% per year, over the past five years.
Merck still has a few more years of dividend growth ahead of it, before it becomes a Dividend Achiever, a group of 271 stocks with 10+ years of consecutive dividend increases.
You can see the full Dividend Achievers List here.
Meanwhile, J&J has raised its dividend each year, in good economies and bad, for more than five decades.
Final Thoughts
J&J's pharmaceutical business is firing on all cylinders. And, its medical devices and consumer segments provide it with diversification, as well as stability when pharmaceutical conditions deteriorate.
These are extremely valuable for J&J, and help explain why the company has an industry-leading credit rating, and can raise its dividend each year without interruption.
Merck is a high-quality company, with a promising blockbuster on its hands in Keytruda.
However, 2017 is shaping up to be another challenging year, which means Merck will likely pass along another modest dividend increase this year.
For these reasons, J&J is the better healthcare dividend stock to buy.
I am not long any of the stocks mentioned in this article.