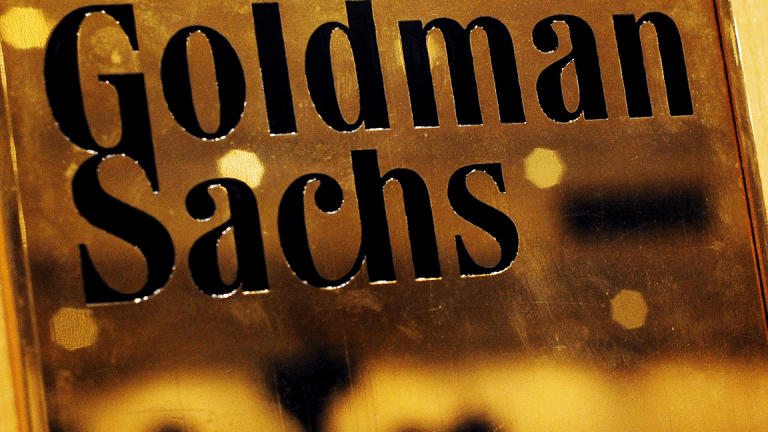 3 Pharma Stocks Goldman Sachs Sees as Buys
The large-cap pharma sector has left investors wanting more, but these three companies could provide some excitement at the end of the second quarter.
Big pharma needs to start spending money if it wants to keep investors' interest.
Stagnant deal activity has investors "losing patience with the large cap pharma sector," according to a note from Goldman Sachs analyst Jami Rubin. Small- and mid-cap biotech companies are being valued at all time highs, and companies are staying away from new acquisitions for fear of paying high premiums for them, Rubin wrote.
"Pharma management teams are facing investor pressure to put their capital to work, but balancing the risk of overpaying with the risk of doing nothing has led to low levels of deal activity thus far this year in our view," Rubin said.
The sector is up 2% year-to-date, and Rubin sees Merck and Co. (MRK) - Get Merck & Company Inc. Report , AbbVie Inc. (ABBV) - Get AbbVie Inc. Report and Bristol-Myers Squibb Inc. (BMY) - Get Bristol-Myers Squibb Company Report   -- the only three large-cap companies Rubin has a "buy" rating on -- possibly stimulating future growth in the industry. 
Here's why.
Merck and Co.
The only stock on Goldman's conviction list, Merck has climbed 13.2% year to date, and Rubin remains optimistic that the company's cancer-fighting drug Keytruda will lead to future growth for the company.
"Our recent upgrade is predicated on our view that if we're correct about Keytruda reaching (approximately) $16 billion in peak sales...then it stands to reason that mix should drive eventual significant margin expansion...given higher profitability of oncology assets," Rubin wrote.
Rubin also anticipates that Merck could spin off its animal health business, depending on what Action Alerts PLUS holding Eli Lilly and Co. (LLY) - Get Eli Lilly and Company Report does with its own animal health operation. A separation could cause shares to rise $4-6 based on the potential value of the company's veterinary medicines.
One drawback to the company that might cause some concern to investors is that its KN-189 study has yet to see a major inflection point, causing delays to its commercial response.
Rubin predicts modest EPS growth of 6% to $4.23 in 2018, up from $3.98 in 2017. Merck rose 75 cents -- or 1.22% -- $62.65 at market close Thursday. Rubin maintained her price target of $73 for the company.
AbbVie Inc.
One of the few large-cap pharmaceutical companies with the most positive earnings revisions, AbbVie is a pharma company investors should "expect another strong quarter" from, according to Rubin.
AbbVie's first-quarter performance beat analysts' expectations and Rubin expects new product revenue from its Mayvret, Imbruvica and Venclexta products to contribute to the company's growth in the future.
Rubin maintains her position that the stock will reach $135 and estimates earnings per share will reach $7.73 by the end of 2018. The prediction is a 38% increase from AbbVie's 2017 actual EPS of $5.60.
"With Street estimates for new products still billions of dollars below management guidance, we see AbbVie as a continued beat and raise story, trading at a significant P/E discount to peers," Rubin wrote.
Shares of the company were up $1.60 -- or 1.70% -- to $95.60 at market close Thursday.
Bristol-Myers Squibb Co.
Bristol-Myers Squibb success in the short term hinges on higher Opdivo sales while Merck's KN-189 product's commercial reaction is delayed. 
"We raised BMY's Opdivo estimates which we believe could surprise to the upside given how strong TRx have held up in 2L NSCLC and faster uptake in adjuvant melanoma and 1L RCC," Rubin wrote.
Opdivo sales are expected to decline by 70% over the next two years, according to Goldman Sachs estimates, but if Bristol-Myers expectations of only a 30% decline hold true, Rubin could see that adding approximately $1 billion to 2019 sales estimates.
Rubin increased her price target to $65 from $62. BMY rose 96 cents -- or 1.72% -- to $56.78 at market close Thursday.