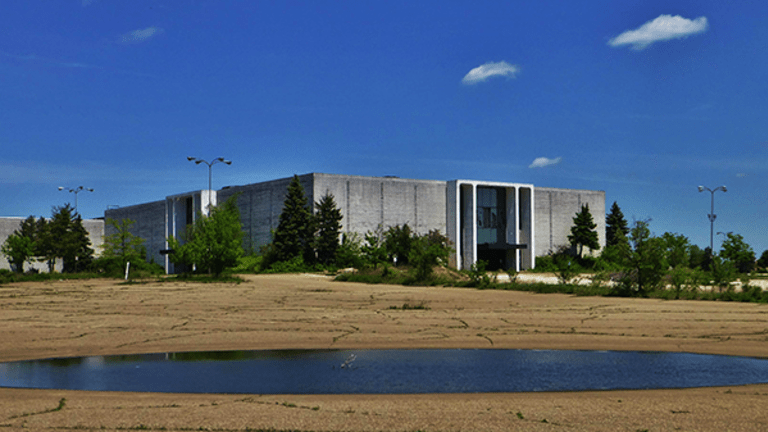 Poor Macy's   (M) - Get Macy's Inc Report . 
It holds a big place in American popular culture and the world of retailing.
Nearly every American of a certain age has shopped there, watched the iconic Thanksgiving Day Parade on TV while cooking their turkey, and probably seen the Macy's-centered 1947 film Miracle on 34th Street, maybe a hundred times.
Yet, Macy's big problems aren't going anywhere anytime soon, and it seems no miracle is on the horizon. When Macy's reports its second quarter earnings on August 10, several things are likely to be on the minds of investors. 
Depressed Stock Price
In the last year, the stock has swung from a high of $44.91 on Nov. 23 to a low of $21.08 on July 21. At the close on Friday, Aug. 4, it stood at $23.32. Macy's has been unable to boost its stock price via promises to close more stores and improve operations under new CEO Jeff Gennette. 
More and More store Closings
The drip, drip, drip of store closings and employee layoffs across the country continues for Macy's. Sixty-eight Macy's stores closed in the spring, as part of plans to close 100 locations. Macy's used to be the anchor store at many malls, responsible for drawing in foot traffic. Those days are gone. Now, surprisingly, it's Apple's  (AAPL) - Get Apple Inc. (AAPL) Report  mall-based stores that keeps shoppers coming.
Investors may be bracing for a fresh round of store closures given persistent sales challenges. 
A Lackluster Shopping Experience
Some dedicated Macy's shoppers head to their local store, armed with coupons, no matter what. If only, Macy's had more such devotees. The reality is that many more potential shoppers find the Macy's experience frustrating at best. Some complaints are that merchandise is disorganized and it can be hard to find a clerk to ring up a purchase. TheStreet's Brian Sozzi found several issues in a trip to a local Macy's.    
Amazon.com Inc. (AMZN) - Get Amazon.com, Inc. Report continues to gobble up the dollars once spent at Macy's and its cohorts. In Amazon's latest foray in the retail landscape, the giant e-tailer is selling select Nike Inc. (NKE) - Get NIKE, Inc. (NKE) Report  sneakers. 
More of What's Trending on TheStreet: