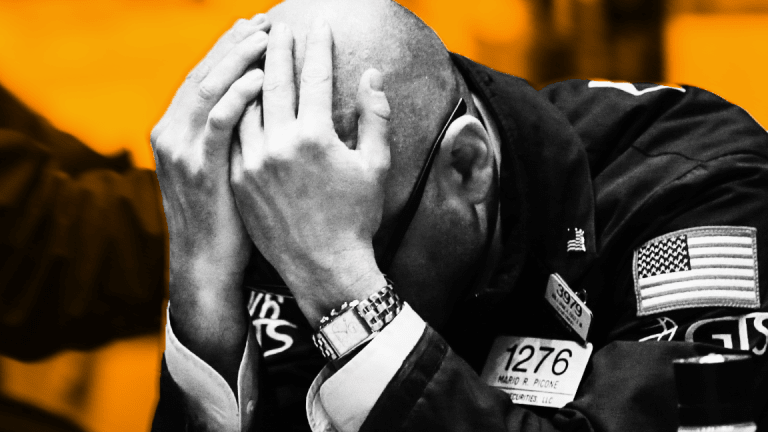 3 Lethal Investing Mistakes You Continue to Make
Don't think that just because markets have climbed back to the record highs hit in January that making money via stocks is easy. It's not. And the reality is that you probably keep making these three mistakes.
Markets are back near record highs, but don't think making money in stocks is easier than yesterday. 
It's not. Successful investing requires discipline, focus and an inner obsession with winning. TheStreet's founder Jim Cramer for years has preached the need for investors to do their homework. Listening to conference calls, reading Wall Street research and staying ahead of the news, to name just a few of the requirements to hopefully packing on solid gains. 
But successful investing also requires learning from one's mistakes, which is the theme for Jim Cramer's latest monthly call with Action Alerts PLUS club members on Thursday. Cramer will reveal 11 investing rules from the mistakes he has made through the years. Quickly register for the call here and then watch more below from Cramer below. 
Before we let you go, here are three investing mistakes you probably continue to make. Consider them carefully and then try not to make them again. 
Mistake #1. Putting Full Faith in Management
Management has one over-arching goal: talk about the awesomeness of the company today and it's potential for awesomeness in the future. In short, stay skeptical of even the best-performing management teams to avoid being surprised come earnings season. Let the numbers dictate your actions, but always question the reasoning of the folks in charge earning the big paychecks. 
Mistake #2: Thinking a Company Has No Competitors
It's easy to think Amazon (AMZN) - Get Report is on a planet of its own. The mere mention of the company getting into a new space often sends shock-waves through the stock prices of long-time players in that sector. Hence, it's easy to fall into the trap that an Amazon -- or others like it -- will blow rivals away and post mind-boggling quarterly profits for as far as the eye could see. 
That's not the case. All companies, even the mighty ones, have hungry competitors that are likely doing things to steal business. For example, Walmart (WMT) - Get Report has done top work to remodel its stores and overhaul its online presence to challenge Amazon. 
Respect the competition in your assessment of a company. 
Mistake #3. Being Obsessed With Stock Buybacks
At the very core, stock buybacks are designed to do one thing only. That is pump up a stock price by reducing the number of shares outstanding. The reason to do this stem from executives having a desire to make a quarter look better than it was or to juice earnings and hit an annual bonus target. Many times annual bonuses for executives are tied to earnings per share performance, which could be manipulated by stock buybacks. 
Don't make the mistake of thinking stock buyback announcements are the holy grail. They aren't. In fact, they could be viewed as a red flag that the profit potential of a business is nearing a short-term top.