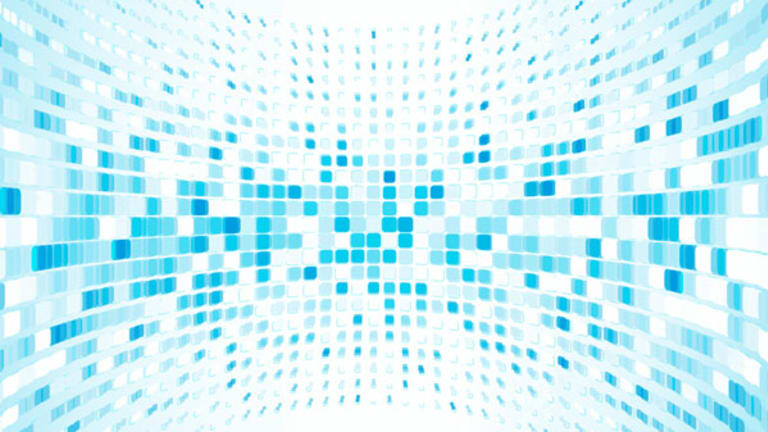 3 Key Solar Stock Trading Triggers
The divide between the short-term outlook and long-term trade has never been more stark in the solar sector and for the leading solar stocks after the recent rally.
Solar stock, green energy story updated for Credit Suisse market analysis)
NEW YORK (
) -- There is a stark divide between short-term and long-term solar stocks trading triggers right now, as stark as it has been in recent memory. The long-term, sentiment-driven trade is leading solar stocks higher, while uncertainty regarding Italian solar policy changes and first quarter weakness could serve as negative catalysts in the near-term for the solar sector.
On Wednesday, solar stocks were rising again, with China's
Trina Solar
(TSL)
rising 4%, to within reach of a share price it hasn't attained since January.
A
Reuters
report citing anonymous sources in China indicated that China may double its solar installation goal in its new five-year plan to 10 gigawatts, as a result of the Japanese nuclear crisis and a reining in of China's nuclear ambitions. The report was just the latest after effect from the Japanese nuclear crisis driving a bullish long-term trade on solar stocks. On Monday, the results from the German elections served as another rally maker for solar stocks related to anti-nuclear sentiment the largest solar market in the world.
>>Solar Winners: German Elections Propel Solar Stocks
With the Wednesday trading action, investors can add to the sentiment-driven trade, with President Obama once again making a major energy policy speech voicing support for renewables and the goal of one-third less reliance on foreign oil within a decade. A foundation underneath all of the exogenous events related to global energy policy are two long-time bullish trading triggers for solar: oil prices above $100 and the euro, even amid continuing debt woes in the EU, holding above $1.40.
>>Obama Wants Less Foreign Oil: Stock Impact
Most of the solar stocks were higher, too, with
SunPower's
( SPWRA) 2% gain the most prominent among U.S. solar stocks. SunPower would also gain on any expectations that Italy will grandfather existing projects from new lower feed-in tariff rates, as it has a slew of projects in Italy slated for September 2011. The recently unofficial commentary from Italy has focused in part on assuring the solar market that current projects will be insulated from 2011 FIT changes.
The exception to the solar rally rule was
First Solar
(FSLR) - Get Report
, which received a negative headline late on Tuesday when Securities and Exchange Commission filings revealed that former CEO Michael Ahearn has again significantly reduced his stake in the solar company, a filing highlighted in a
Wall Street Journal
report insinuating that the former First Solar executive's outlook on solar energy may have "dimmed." Ahearn cut his stake in First Solar almost in half over the past month. Ahearn, who still serves as non-executive chairman of the First Solar board of directors, sold 800,000 shares valued at $118.9 million in the past month through March 25.
In any event, let's take a look at some of the current trading triggers in solar...
China
When it comes to China, the country has long delayed on introducing a national feed-in tariff that will be required to really stimulate rapid growth in its solar market, and recent commentary from Chinese officials indicates that they might delay by a year in setting a national solar policy that takes into account the problems with policies in Europe. Additionally, the profit margins on Chinese solar projects to date have not been comparable to profits for solar companies in markets like Europe. There has been analyst conjecture that Chinese solar companies will sell modules at a loss in China just to secure the long-term opportunity.
"China lacks an FIT system, which has been successful in most of Europe, and initial projects won through a tender process have been at very low ASPs/margins. In addition, China's underdeveloped grid could hinder market growth as transmission upgrades are not keeping pace with renewables deployments," wrote Wells Fargo analyst Sam Dubinsky on Wednesday. Chinese officials could be looking at additional solar installations because China has ramped solar capacity so rapidly that if it doesn't increase its own domestic take as Europe declines many Chinese companies will be out of business after significant investment by the Chinese government.
The analyst added about some specific implications that are positive for Chinese solar stocks, "On a positive note, the Chinese market favors scaled/low-cost/integrated domestic manufacturers such as
Yingli Green Energy
(YGE)
, which won 70% of panel contracts in the last round of bidding, and Trina. Note that
Hanwha SolarOne
(HSOL)
, has also been gaining traction in China, though the company will likely need to move more integrated longer-term if it wants to scale the business."
Italy
At the same time, there are leaks from Italy regarding the official changes to its solar subsidy policy, which may have helped to drive trading in solar. The recent spate of articles saying the elements of Italian policy have been revealed have quoted the environment minister in Italy, who it should be noted is not driving the policy, but just one voice at the table broadly supportive of green energy.
"Italy's industry minister Paolo Romani is the one who really matters," said Dan Ries, solar energy analyst at Collins Stewart. Romani has not been quoted in the recent leaked reports indicating that a new Italian solar policy is in place. Ries said it was his understanding that meetings were still scheduled for next week to discuss the potential changes to solar policy in Italy and nothing had yet been set in stone.
In any event, solar investors should have learned from last year's events in Germany that betting on "leaks" when it comes to European solar policy is at best a tenuous trigger for trading, and at worst, a fool's game. This is not to say that when Italy announces its solar policy it won't lead to a rally in solar stocks. The uncertainty from Italy has been such a source of aggravation in the solar sector that a relief rally is possible for solar stocks regardless of the specifics of the Italian changes. One analyst who said he has been getting up at 4 A.M. to monitor news from Italy expressed the feeling of most solar watchers: he just can't wait for Italy to decide on something and for the waiting to be over.
Ultimately, if recent reports are to be trusted that Italy is leaning towards a monetary cap on solar subsidies, as opposed to an installation cap, it will come down to "doing the math" on how much the monetary cap will allow in terms of solar installations. No one can answer that question today, and none of the "leaks" provide an answer either. Recent reports refer to a monetary cap of roughly $6 billion euros per year for solar installations, yet the Collins Stewart analyst said this figure implies a level of installations that could represent a much higher level of annual installations than the "body language" of Italian politicians during recent solar debate would otherwise suggest. Furthermore, there is no way to specifically model what a monetary cap would mean for Italian solar market growth until a model is revealed by the Italian government for how feed-in tariffs are valued relative to the monetary cap.
German Solar Company 2011 Outlook
This week's bullish trade on solar has taken place as two leading German solar companies released extremely cautious outlooks about the solar market in 2011. The words from the top executives at Germany's Q-Cells and SMA Solar should at least be reason for solar investors to pause and consider whether negative surprises are coming in first quarter results, regardless of the long-term outlook for solar stocks.
German solar company Q-Cells provided a 2011 outlook on Tuesday that outlined the divide between long-term bullishness on solar after the Japanese nuclear crisis and German elections, and the short-term fundamentals.
After its guidance of flat year over year revenue, Q-Cells told
Reuters
that it does not see a short-term benefit for the solar industry from the gains made by the Green Party in Germany.
Q-Cells CEO Nedim Cen told
Reuters
, "Germany alone will not be strong enough." The Q-Cells CEO also said that the nuclear crisis in Japan will not likely have a major global impact on the solar sector.
"Overall at the current moment it is not possible to assess the expected development for the financial year as a whole. On the one hand, the effects of cutbacks announced but not yet quantified by the respective governments in important European markets, such as Italy, Germany and France, cannot be estimated at this time. On the other, the current situation in Japan has opened a discussion regarding the future of nuclear power, which will have an impact on the energy mix. From today's perspective, what is clear is that the first quarter of 2011 has been characterized by very weak demand as a result of the regulatory situation and seasonal influences," Q-Cells said in its earnings release.
On Wednesday, German solar inverter giant SMA Solar said the solar market could shrink in 2011. "Due to changes in support programmes in important European solar markets, SMA predicts a temporary stagnation in the market in 2011. A slight downturn in growth cannot be ruled out," the solar inverter company said in its earnings release.
While solar stocks have been climbing higher, Q-Cells predicted flat year revenue, and SMA Solar did not revise its guidance higher, as many solar companies did with fourth quarter results.
Q-Cells is a company that has gone through a major restructuring and has struggled to regain its footing, and some analysts are hesitant to use Q-Cells as an industry "read." However, there was concern from Wall Street after the German solar company reports about the potential for solar company earning pre-reports that may revise recent guidance lower.
German Solar Company 2011 Outlook and Recent Bullish Guidance
Hanwha SolarOne (HSOL) recently took down its guidance, which had just been released a few weeks ago, saying order cancellations required the quick adjustment.
The Q-Cells and SMA Solar reports heightened concern that Hanwha SolarOne may not be alone in needing to revise guidance lower, since most solar companies reported first quarter guidance before it was clear that Italy's solar market had ground to a halt pending an official announcement of new solar policy.
Piper Jaffray solar analyst Ahmar Zaman said that the Q-Cells commentary surprised him in how conservative it was and it adds increasing risk that downstream names in the sector, like the Chinese module companies, will have to take down recent bullish guidance.
On the German solar earnings outlook, the Piper Jaffray analyst said he thought it was a good read because they are reporting toward the end of the first quarter and have the ability to see how the first quarter has developed. He added that a company like Q-Cells, which had 50% of sales in Germany in 2010 and 30% of its sales in the rest of Europe, should have a good read on the current sales conditions. On the other hand, some contend that Q-Cells has struggled to keep pace with the low-cost Chinese module vendors and therefore, its weakness may be more specific than pervasive.
Mark Bachman, analyst at Auriga Securities, went a little further in seeing a more benign, and even optimistic outlook for some solar companies in this negative German solar company commentary. "Of course we are concerned about peer reports; SMA more so than QCells, though...some commentary is opportunistic --- meaning while there is greater uncertainty in the market, and the stocks are generally in a stagnant holding pattern, management teams essentially get a free pass to lower expectations."
"There's a divide right now. Clients telling me today 'these stocks keep going up' and my view is this is still sentiment driven. The longer term is great, but not the near term," said Piper Jaffray's Zaman. The analyst noted that the past few quarters provided easy sequential comps for solar earnings, but that won't be the case with first quarter results. "Especially for the downstream Chinese guys, it's going to be harder to beat and raise because the guidance they gave across board was very bullish, and effectively, I can see the whole month of March may have pushed out for these companies if Italy was at a stand-still," the analyst said. "All we need is one company to pre-announce negatively," Zaman added.
Credit Suisse said in a note this week, "We reiterate our cautious stance on solar.... We think solar stocks can have 20-30% downside, especially given the recent stock moves higher due to the stronger Euro and positive sentiment on renewable following nuclear issues in Japan."
The Piper Jaffray analyst remains bullish on solar, but as a way to avoid the short-term trading swings he has focused his best bets on the upstream part of the supply chain, and certain points in the supply chain where prices remain elevated, such as in the wafer market where
ReneSola
(SOL) - Get Report
and
LDK Solar
(LDK)
are major players. While LDK Solar has been vertically integrated and has stated the goal of having the largest module capacity of any solar company by year-end 2011, the Piper Jaffray analyst is bullish on LDK Solar specifically because wafer pricing and polysilicon pricing -- LDK Solar also has a polysilicon production plant which it plans to spin off in an IPO -- remain high in the spot market, recently quoted as high as 90 cents to 95 cents for wafers and $90/kg for poly.
Piper Jaffray has a buy on
GT Solar
( SOLR) also, as a play on the upstream arms race in solar and with GT Solar being the major supplier of the furnace equipment for the production of solar's raw materials. GT Solar is also on a distinct sales cycle from the sector's downstream players, with orders for solar equipment having sales to shipment and construction cycles lasting longer than a year.
Credit Suisse also sees polysilicon as a factor in upcoming earnings, but thinks that the pain is most likely to be felt in the second quarter results. "We think there is clear risk that earnings could decline q/q in 2Q11 for solar companies.... Despite a clearly weakening sell through into Italy, NONE of the companies we met are slowing production, which continues unabated at 100%. Capacity additions also remain on track, with instances of increased lead time for some types of equipment. This increased level of production is causing higher prices for poly, which could affect margins in 2Q11," Credit Suisse's Kumar wrote on Monday.
Credit Suisse did say that some solar companies may have to extend receivables to make first quarter revenue guidance given the situation in Italy.
Time for the 2012 Oversupply Debate?
The Piper Jaffray analyst concluded, "Wafer and Poly pricing remaining strong this late in 1Q points to a strong start to Q2 for our upstream players, while weakening module pricing leaves us cautious on the downstream. We believe the upstream will continue to benefit this year from tight capacity, buoying prices, while downstream players will face pricing pressure as more capacity comes online and potential additional modules making their way onto European and U.S. markets."
Ultimately, it can seem as simple as three key trading triggers for solar stocks right now:
Long-term, sentiment driven trading in the wake of the Japanese nuclear crisis
A trade on the Italian policy change, and whether it results in a relief rally or negative surprise
First quarter weakness as a result of the Italian market slowdown leading to a short-term negative trade on weak earnings
Of course, once Italy does announce its policy changes, the debate will move to potential oversupply in 2012. Auriga Securities analyst Mark Bachman was already visiting that issue on Wednesday.
The Auriga analyst wrote on Wednesday, "At the risk of starting a larger food fight, we provide our view on how industry capacity develops and show that actual shipments end up materially lower than stated capacity, and that installations are another step lower than shipments. This does not counter our view of continuing module price declines -- lower prices are required to open newer markets and soak up supply -- but we think a better understanding of shipments vs. capacity highlights an overcooked argument. We continue to focus on names that benefit from higher polysilicon prices and whose supply chain is minimally exposed to spot poly prices."
This analysis leads the Auriga analyst to some picks that reflect the upstream and spot market strength thesis of Piper Jaffray, including polysilicon producer
Daqo New Energy
(DQ) - Get Report
and wafer maker
ReneSola
(SOL) - Get Report
, but does not lead the Auriga analyst to lessen buy conviction for Chinese module companies that could face the downstream pressure, including Trina, Yingli and
Suntech Power
(STP)
.
In any event, the debate about 2012 oversupply when 2011 is still a moving target is just one more reminder that the long-term and short-term trading triggers in solar are constantly in flux. Said one solar analyst on Wednesday, between Italy, the German elections, the Japanese nuclear crisis, the anonymous report from China on Wednesday about a double of solar installations, the German solar company reports and potential first quarter weakness, the long-term versus the near-term divide in solar is stark, and "always a tough one to trade."
The Credit Suisse commentary also reflects the divide between short-term cautiousness and long-term support for solar stocks. "We are constructive on the secular prospects for solar long term. We will get more constructive at some point but now is TOO EARLY," wrote analyst Satya Kumar on Monday.
Credit Suisse breaks down its triggers for more bullishness on solar to such possible factors as:
The need to see much lower panel prices (ideally $1.20-$1.30/watt levels), making the market less reliant on subsidies, and attracting more investors
Working through the demand trough in Germany/Italy and reflecting lower subsidy rates
Capacity additions stopping
Poly prices dropping at least 40-50%
A more cautious tone from management
The need to see stocks stop going down on significant negative pre-announcements (which CS says has not happened significantly yet)
Channel inventory clearing out (right now inventories are growing, CS thinks, with as much as 500 megawatts of capacity that had been slated for Italy left with no immediate reallocation markets)
-- Written by Eric Rosenbaum from New York.
RELATED STORIES:
>>Solar Investors: Test Your Solar IQ
>>Solar Winners: German Elections Propel Solar Stocks
>>Obama Wants Less Foreign Oil: Stock Impact
>To contact the writer of this article, click here:
Eric Rosenbaum
.
>To follow the writer on Twitter, go to
.
>To submit a news tip, send an email to:
.