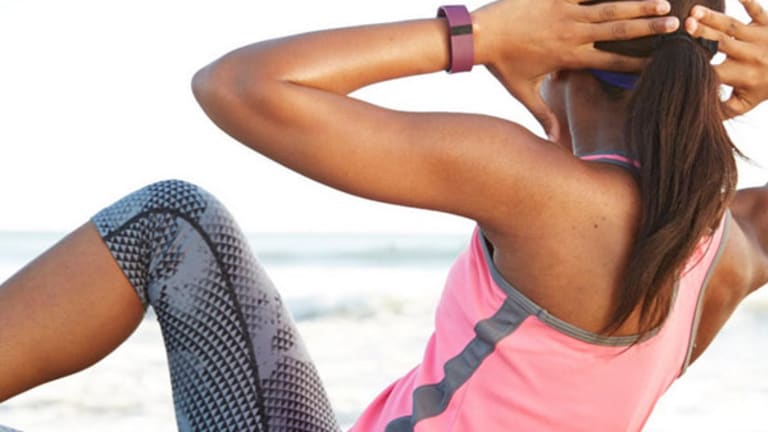 3 Hot, Wearable Technology Stocks to Grab Now
FitBit, Garmin and InvenSense should all see strong growth as more people embrace fitness trends and consumer technology incorporates new features.
Looking for new growth opportunities in today's overbought broader market? Consider these numbers about demand for wearables.
Gartner estimates that sales of wearable electronic devices this year will reach about $28.7 billion and should grow solidly in the years ahead as more people embrace fitness trends, and technology incorporates new features. 
Investors should consider buying shares of the three wearable technology makers listed below. Demand for their products has been strong. One is trading near its IPO price, a nice rebound for the company which could benefit from the rise of virtual and augmented reality products. The others are stalwarts that could break out.
The three companies are your best bets for market-beating growth in this highly exciting space.
Here's more on why these three stocks should be the big investment winners in 2016 and beyond.
1. Fitbit (FIT)
While there'll always be concerns floating around growth, Fitbit beat expectations in the second quarter with a more than 46% revenue upswing year over year.
The company sold around 5.7 million devices worldwide last year. The U.S. is the biggest market for Fitbit, followed by Europe, the Middle East, Africa, and the Pac-Rim. It's in these overseas markets that potential growth is the most promising.
Fitbit's Blaze and Alta products make up more than half its quarterly sales. The company is projecting 2016 revenue of $2.5 billion to $2.6 billion and a gross margin of 47%.
FitBit has also guided adjusted EBITDA of around $430 million to $490 million and earnings per share (EPS) of $1.12-1.24.
To be sure, growth worries and Fitbit's inability to meet lofty expectations have shaved off nearly 60% of the stock value in one year.
But analysts estimate that Fitbit will deliver more than 20% EPS growth annually for the next five years. Analysts' median price targets point to a 36% upside from current levels if you get in now.
2. Garmin (GRMN)
Garmin's shares have jumped nearly 36% year to date, despite the Goldman Sachs and Raymond James downgrades, which have hurt over the past few days.
The stock has been on a roll, and some investors just want to take the profit off table. The company logged a solid second quarter earnings beat and even boosted outlook.
New Garmin products like Forerunner 735XT, vivosmart HR+, and vivomove also promise future investor rewards.
Rivals Apple and Fitbit are also zeroing in, but is not just about fitness. It's got good exposure to outdoor, marine, aviation and auto as well.
The company is guiding full-year revenues of about $2.9 billion and EPS of $2.50 (previous estimate was $2.25).
Over the next five years, Garmin can provide 6.7% earnings growth annually.
If you can look beyond short-term hiccups, debt-free Garmin should be a low-risk buying opportunity for patient long-term investors.
3. InvenSense (INVN)
It's back to the future for this stock, which now trades tantalizingly close to its 2011 IPO price of $7.50.
InvenSense, which makes motion sensors for smartphones, tablets, wearables, is 28% cheaper today than at the end of 2015.
Growth expectations have been slashed on both top-line and bottom-line. STMicroelectronics motion trumped InvenSense when it came to supplying sensors for Apple Watch.
In response, the company has branched into new markets like virtual and augmented reality headsets, drones, cars, Internet of Things devices, etc.
These are early days and InvenSense could well learn from its mistakes and be a stunning turnaround story. The stock has improved its situation in the last three months and many people are betting big that motion sensors will find major use in virtual reality products.
Pacific Crest Securities likes InvenSense due to its substantial opening in augmented reality.
Analysts expect 20% EPS growth annually for the next five years, faster than than the 15.31% run-rate for industry.
---
A blistering financial storm is about to hit our shores. When it hits, weak companies and their investors will be washed away. You need to put yourself on solid ground. And that doesn't just mean changing your investment allocations or loading up on cash. I'll show you how to protect yourself and prosper when you click here.
This article is commentary by an independent contributor. At the time of publication, the author held no positions in the stocks mentioned.