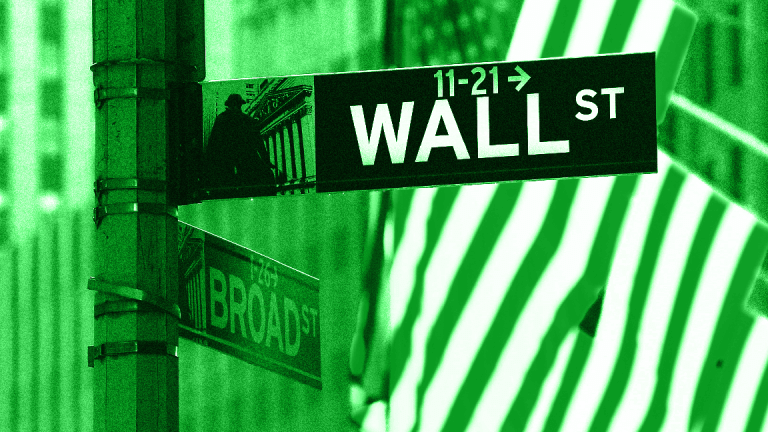 3 Hot Reads From TheStreet's Top Premium Columnists
Jim Cramer and our other experts tell you what stocks sectors are unaffected by China 'trade war' talk, and as Nike looks ready to move up.
The markets surged higher today as the Trump Administration appeared to moderate its talk of a trade war with China, and as tech stocks rallied. 
Here are three top takes from the columnists of Real Moneyand Real Money Pro, our premium sites for Wall Street professionals and active investors:
15 Sectors to Buy on a U.S./Chinese Trade War 
TheStreet's Jim Cramer has identified 15 sectors that have been "staggeringly unaffected by Chinese tension." "In fact, every time it looks worse, these are the stocks it looks better for a few days later," he says.
So without further ado, here are the "lucky 15" that include some 70 stocks. The column ran in two parts, see here and here.
5 Downtrodden Small-Cap Stocks That Everyone Hates -- Except Me
"Normally, when markets are volatile, the smallest of the small are the first to be punished, but we have not seen that (at least yet) so far in 2018...if sentiment turns negative, and markets actually pull back, the smaller and more speculative names will be the first to be abandoned," writes Real Money columnist Jonathan Heller.
"However, even that sentiment does not dampen my affinity for small-caps and micro-caps," Helller states, adding, "Here are a handful of smaller names that I own and/or find interesting. Word of warning, this is a rather motley crew of companies, not for the faint of heart."
Nike Stock Looks Ready to Put on the Green Jacket
"We reviewed Nike (NKE) - Get Nike Inc. Report in late February," and now TheStreet's chartist Bruce Kamich observes that "NKE has been consolidating its gains in the last three months and new highs for the move up are likely in the days ahead. Let's try on some of the bullish indicators - maybe we have gone up a shoe size."