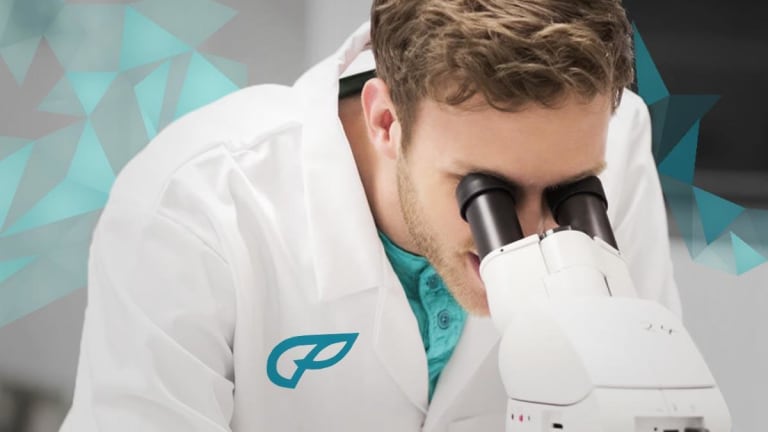 3 Biotech Stock Favorites to Bet on Today: Top Analysts
Follow the experts. These biotech stocks have Wall Street's best analysts getting bullish.
To trade momentum biotech stocks, it's often best to follow the top experts.
Using TipRanks' Top-Rated Stocks investor tool, we can see which biotech names float as Wall Street's most recommended stocks today. We filtered today's best picks through (1) the Healthcare sector; and (2) stocks showcasing a 'Strong Buy' analyst consensus rating. 
Boston Scientific
Medical device giant Boston Scientific (BSX) - Get Report has just made two key announcements. First, Boston Scientific is ready to submit the last FDA pre-market approval (PMA) module for its Lotus Edge transcatheter aortic valve replacement (TAVR) system.
This looks good for the next-gen heart-valve replacement product, which got recalled in February 2017 over locking mechanism glitches. A green light could be around the corner in 2019.
Second, Boston Scientific inked a $160 million deal to take over VENITI. Worthy of note, Boston Scientific has been an investor in VENITI for the last two years and already owns a quarter stake in the company.
This means Boston Scientific can strengthen its venous therapies portfolio. After all, VENITI is known for having developed and commercialized the VICI VENOUS STENT System, which treats venous obstructive disease (blocked veins). Under a limited global distribution deal, Boston Scientific has been distributing the stent for close to a year now.
Needham's Michael Matson takes both updates in bullish stride. Notably, Matson joined the Boston Scientific bulls in September of 2015 and has been betting on this stock ever since. 
The final FDA PMA module puts the Lotus Edge TAVR "on track for a mid-2019 approval," wagers the analyst. Matson cheers, "We are encouraged by the Lotus Edge news and the VENITI opportunity." Keep in mind, the acquisition is a savvy move: "the VICI stent could be the first US stent with a specific indication for use in the peripheral venous system."
Following the encouraging updates, Matson reiterates a Strong Buy rating on Boston Scientific's stock with a $39 price target (14% upside potential).
Boston Scientific crunched the numbers and believes more than 1.1 million people suffer from blocked veins in the U.S. and Western Europe every year. Forecasting a 5% penetration rate and roughly $1,000 average selling price, Matson predicts: "we believe the VICI stent could eventually become a >$50M product."
The 'Strong Buy' stock has a slew of best-performing analysts bullish. Boston Scientific has received 13 buy ratings in three months. With a solid return potential of 10%, the stock's consensus target price stands at $37.79. 
BioMarin
California-based biotech giant BioMarin's (BMRN) - Get Report stock jumped almost 8% last Tuesday just as rival Spark Therapeutics (ONCE) - Get Report took a nearly 28% nosedive.
Here's why. Spark Therapeutics exposed disappointing Phase ½ trial results on its hemophilia A gene therapy SPK-8011. Bad news for Spark, but great news for BioMarin investors. BioMarin has its own investigational drug designed to treat Hemophilia A called valoctocogene roxaparvovec. Spark's efficacy and safety stumble on SPK-8011 sharpens BioMarin's edge in the market.
So says Christopher Raymond of Piper Jaffray, a top 100 analyst out of over 4,800 analysts. Consider that BioMarin's "competitive positioning just improved measurably."
In reaction, the analyst reiterates an Overweight rating on BioMarin's stock with a $120 price target. Spark's unfavorable data "goes a long way" to put the risk of rivalry "to bed." Raymond bets BioMarin shares have room to run 16% more. 
The 'Strong Buy' stock has earned confidence on Wall Street: nine buy ratings from the best-performing analysts over the last three months. The 12-month average price target of $114.40 reflects almost 11% in upside potential for BioMarin's stock. 
Immunomedics
Clinical-stage biotech firm Immunomedics (IMMU) - Get Report specializes in cancer therapies and has soared in 2018. Shares have risen 47% just this year, and Wall Street is clearly paying attention.
Cowen's Phil Nadeau has emerged as bullish as ever after hosting an investor breakfast with Immunomedics' senior management team. Fresh on the heels of the event, the analyst reiterates an Outperform rating on the stock with a $30 price target (28% upside potential).
Worthy of note, Nadeau makes an impressive 91.2% in average profits on the stock. The analyst's 90% track record of success on Immunomedics shows his bullish bets are often spot on. 
Nadeau sees sacituzumab govitecan tracking toward an FDA win in metastatic triple-negative breast cancer come the first quarter of 2019. Nadeau's bet: this drug boasts multi-billion-dollar sales potential.
Additionally, Immunomedics has a pivotal trial in metastatic urothelial carcinoma in progress and is designing a registration strategy in ER+/HER2-mBC.
"IMMU is optimistic for sacituzumab's potential in other indications, most notably mNSCLC as well as in combo regimens. We continue to think IMMU is undervalued for sacituzumab's potential," contends Nadeau.
The 'Strong Buy' biotech stock has attracted four bullish recommendations over three months. Consensus expectations round out to an upbeat price target of $36.00. In other words, Wall Street's best-performing analysts anticipate the stock could unleash nearly 55% in upside potential. 
TipRanks.com offers exclusive insights for investors by focusing on the moves of experts: Analysts, Insiders, Bloggers, Hedge Fund Managers and more. See what the experts are saying about your stocks now at TipRanks.com. Author: Julie Lamb