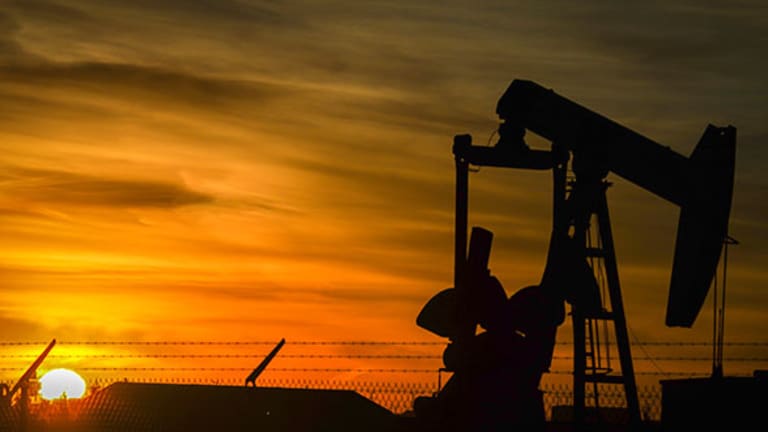 25 Best Cities That Have Bounced Back After the Great Recession
The South dominates the top and bottom of the list of cities where job prospects have improved the most since 2009.
NEW YORK (TheStreet) -- Six years after the height of the Great Recession, some of the South's largest cities have bounced back into good economic form faster than other parts of the country, according to a new survey from online job research site Glassdoor. 
Of the top 25 cities that have recovered the most since 2009, 17 are below the Mason-Dixon line. Texas alone claims six of those, including the city that has made the best recovery.
Since the recession, cities at the top of the list saw their unemployment rate fall while wages and the number of people with jobs has gone up.
While the South also dominates the bottom of the list, Ocean City, N.J. is the least recovered city in the country. There, unemployment has increased 4.9% since mid-2009, hourly wages have gone up 5% and the number of employed citizens has fallen by 26%. As a state, New Jersey has fared worse in the post-recession period than the nation as a whole as companies have left the state for others that offer better tax rates and investment opportunities.
The study does not take indicators such as economic inequality and the number of workers who have left the labor force into account, but it provides "a simple, transparent measure of which metros have snapped back to health over the past six years," a statement from Glassdoor said. 
Glassdoor's recovery index includes change in three statistics: the unemployment rate, the total number of people employed and the mean hourly wage. Data on all three indicators comes from the U.S. Bureau of Labor Statistics and covers 327 cities.
See which city was the most resilient on the list.
25. Riverside - San Bernardino - Ontario, CA
Glassdoor Recovery Index: 0.29
Unemployment Rate: 6.7% (down 6.2 percentage points since 2009)
Total Employment: 1,807,907 (up 17.0% since 2009)
Mean Hourly Wage: $21.25 (up 5.7% since 2009)
Unemployment Rate: 4.3% (down 2.1 percentage points since 2009)
Total Employment: 235,152 (up 11.6% since 2009)
Mean Hourly Wage: $20.39 (up 15.3% since 2009)
Unemployment Rate: 4.9% (down 4.6 percentage points since 2009)
Total Employment: 871,132 (up 14.1% since 2009)
Mean Hourly Wage: $21.13 (up 10.5% since 2009)
22. Tampa - St. Petersburg - Clearwater, FL
Glassdoor Recovery Index: 0.30
Unemployment Rate: 5.4% (down 5.6 percentage points since 2009)
Total Employment: 1,348,214 (up 16.9% since 2009)
Mean Hourly Wage: $20.88 (up 7.0% since 2009)
Unemployment Rate: 4.4% (down 2.1 percentage points since 2009)
Total Employment: 47,305 (up 15.4% since 2009)
Mean Hourly Wage: $21.18 (up 12.5% since 2009)
Unemployment Rate: 5.2% (down 5.5 percentage points since 2009)
Total Employment: 105,330 (up 13.4% since 2009)
Mean Hourly Wage: $19.50 (up 11.4% since 2009)
19. Charleston - North Charleston, SC
Glassdoor Recovery Index: 0.30
Unemployment Rate: 5.6% (down 3.8 percentage points since 2009)
Total Employment: 333,877 (up 15.8% since 2009)
Mean Hourly Wage: $20.56 (up 10.7% since 2009)
18. San Antonio - New Braunfels, TX
Glassdoor Recovery Index: 0.30
Unemployment Rate: 3.8% (down 2.9 percentage points since 2009)
Total Employment: 1,056,111 (up 17.2% since 2009)
Mean Hourly Wage: $20.13 (up 10.3% since 2009)
17. Monroe, MI
Glassdoor Recovery Index: 0.31

Unemployment Rate: 4.7% (down 9.8 percentage points since 2009)
Total Employment: 72,367 (up 13.3% since 2009)
Mean Hourly Wage: $20.15 (up 7.7% since 2009)
16. Cape Coral - Fort Myers, FL
Glassdoor Recovery Index: 0.31

Unemployment Rate: 5.1% (down 7.2 percentage points since 2009)
Total Employment: 299,919 (up 22.7% since 2009)
Mean Hourly Wage: $18.63 (up 1.1% since 2009)
15. Burlington, NC
Glassdoor Recovery Index: 0.31

Unemployment Rate: 5.0% (down 6.7 percentage points since 2009)
Total Employment: 73,910 (up 17.2% since 2009)
Mean Hourly Wage: $17.98 (up 7.5% since 2009)
14. Raleigh, NC
Glassdoor Recovery Index: 0.31

Unemployment Rate: 4.5% (down 4.1 percentage points since 2009)
Total Employment: 609,935 (up 18.1% since 2009)
Mean Hourly Wage: $22.80 (up 9.4% since 2009)
13. Columbia, MO
Glassdoor Recovery Index: 0.32
Unemployment Rate: 4.0 (down 2.3 percentage points since 2009)
Total Employment: 96,025 (up 16.4% since 2009)
Mean Hourly Wage: $20.47 (up 13.3% since 2009)
12. Austin - Round Rock, TX
Glassdoor Recovery Index: 0.33

Unemployment Rate: 3.4% (down 3.6 percentage points since 2009)
Total Employment: 1,016,402 (up 23.2% since 2009)
Mean Hourly Wage: $23.15 (up 6.6% since 2009)
Unemployment Rate: 4.9% (down 6.2 percentage points since 2009)
Total Employment: 156,713 (up 23.0% since 2009)
Mean Hourly Wage: $19.94 (up 4.9% since 2009)
10. Oklahoma City, OK
Glassdoor Recovery Index: 0.35
Unemployment Rate: 3.5% (down 2.4 percentage points since 2009)
Total Employment: 636,707 (up 18.8% since 2009)
Mean Hourly Wage: $20.80 (up 13.6% since 2009)
9. Charlotte - Concord - Gastonia, NC-SC
Glassdoor Recovery Index: 0.35

Unemployment Rate: 5.4% (down 6.5 percentage points since 2009)
Total Employment: 1,144,934 (up 18.9% since 2009)
Mean Hourly Wage: $23.22 (up 10.0% since 2009)
8. Ames, IA
Glassdoor Recovery Index: 0.36

Unemployment Rate: 2.5% (down 2.3 percentage points since 2009)
Total Employment: 57,019 (up 21.3% since 2009)
Mean Hourly Wage: $21.93 (up 12.1% since 2009)
7. Houston - The Woodlands - Sugar Land, TX
Glassdoor Recovery Index: 0.36

Unemployment Rate: 4.3% (down 3.3 percentage points since 2009)
Total Employment: 3,119,544 (up 19.2% since 2009)
Mean Hourly Wage: $24.44 (up 13.3% since 2009)

6. Laredo, TX
Glassdoor Recovery Index: 0.37
Unemployment Rate: 4.5% (down 4 percentage points since 2009)
Total Employment: 107,126 (up 24.4% since 2009)
Mean Hourly Wage: $16.76 (up 8.8% since 2009)
5. Provo - Orem, UT
Glassdoor Recovery Index: 0.38

Unemployment Rate: 3.3% (down 3.8 percentage points since 2009)
Total Employment: 259,732 (up 23.9% since 2009)
Mean Hourly Wage: $20.20 (up 10.2% since 2009)
Unemployment Rate: 4.5% (down 3.9 percentage points since 2009)
Total Employment: 142,085 (up 27.9% since 2009)
Mean Hourly Wage: $20.58 (up 7.0% since 2009)
3. San Jose - Sunnyvale - Santa Clara, CA
Glassdoor Recovery Index: 0.44
Unemployment Rate: 4.4% (down 6.3 percentage points since 2009)
Total Employment: 1,001,722 (up 24.6% since 2009)
Mean Hourly Wage: $36.43 (up 13.5% since 2009)
2. Odessa, TX
Glassdoor Recovery Index: 0.51

Unemployment Rate: 3.6% (down 4.6 percentage points since 2009)
Total Employment: 82,695 (up 25.9% since 2009)
Mean Hourly Wage: $22.11 (up 20.2% since 2009)
Unemployment Rate: 2.8% (down 2.7 percentage points since 2009)
Total Employment: 94,547 (up 29.7% since 2009)
Mean Hourly Wage: $24.97 (up 27.4% since 2009)