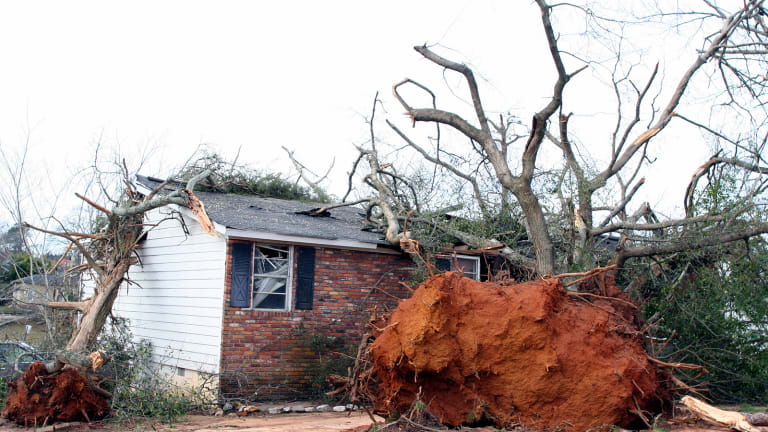 Publish date:
2016 Was a Terrible Year for Biotech but the Tweets Were on Point
A look back at the year's worth of Adam Feuerstein's biotech tweets.
A look back at the year's worth of Adam Feuerstein's biotech tweets.
I hesitated while pasting together this Bio-Twitter Year in Review because... Does anyone really want to remember what happened in 2016?
Don't all raise your hands at once; 2016 was a lousy year for biotech investors. It started bad, got worse, perked up, got worse again, rebounded just a little, looked like it was normalizing then tanked -- again.
Brutal. 
Still, if we have to look back at the pain, why not have some fun with it? I combed through my Twitter archive to compile a 2016 biotech review in tweets. Month by month, here's how 2016 went -- for you  and for me. 
January
You know a bad year is coming when your beloved dog dies right after New Year's Day. 
MannKind (MNKD) - Get Report kaboom!
Another bad omen for 2016: A news-free start to the J.P. Morgan Healthcare conference.
This! (Followed fast by the FDA's decision to postpone the Sarepta (SRPT) - Get Report advisory panel.)
Biotech stocks cratered...
By the end of January, there was nowhere for investors to hide...
February
No, dumbass, four more years of Trump! 
And surely someone shouted, "Buy the Gilead (GILD) - Get Report dip!" 
The only good news I had in 2016.
Brief tenure?
We were so hopeful, but we're still waiting... 
Taking out the trash.
Obituary.
My new best friend.
March
Celldex (CLDX) - Get Report blew up, one of many this year. 
Valeant (VRX) was a dumpster fire.
April
Yes,  Q1 was bad.
That Pfizer (PFE) - Get ReportAllergan (AGN) - Get Report merger wasn't to be.
THE FDA adcomm of 2016.
The outcome looked bleak, but... 
There was this.... 
May
M&A in May! (Just not enough of it.)
The wait continued.
June
Anyone want to take back their choice?
The biotech circle of life.
The year started bad, and never really stopped being bad.
July
Uh oh...
Hopium.
Drug pricing was the issue that never went away in 2016.
August
Bristol-Myers Squibb (BMY) - Get Report committed one of the biggest "oops!" of 2016. 
And there were gifs...
It was a great ride. 
We were still waiting...
Medivation (MDVN) delivered.
September
Tears. 
Skepticism.
Finally! But the arguments and doubts followed fast. 
We made fun of sell-side analysts a lot in 2016. Mostly, they deserved it. 
Foreshadowing.
October
CTI Biopharma (CTIC) - Get Report CEO Jim Bianco resigns: W.O.A.T.
Ariad Pharma (ARIA) does it wrong. 
Alnylam (ALNY) - Get Report  -- yet another biotech blowup in 2016.
November 
Grim.
We can praise the sell-side, too. 
Little did we know at that time, Alexion (ALXN) - Get Report
The brief Trump Bump.
Kaboom.
And on the same day! 
December
But the beta-amyloid hypothesis lives on...
Let's hope 2017 is better than 2016. It could hardly be worse. 
Adam Feuerstein writes regularly for TheStreet. In keeping with company editorial policy, he doesn't own or short individual stocks, although he owns stock in TheStreet. He also doesn't invest in hedge funds or other private investment partnerships. Feuerstein appreciates your feedback; click here to send him an email.