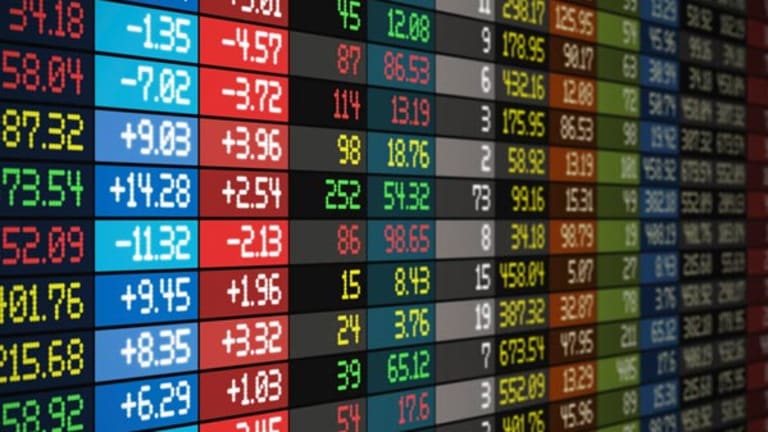 2011: The Year Main Street Americans Fought Back
Consumers, travelers and job hunters targeted bad business practices in 2011 and amazingly, actually won some battles.
NEW YORK (
) -- There's only so much Americans can accept before they feel taken advantage of and speak up. This year, perhaps more than any other in recent memory, proved to be the time people around the country decided to speak up and say enough is enough.
During the previous 11 months, consumers took to the streets to fight price hikes, travelers mobilized online to retaliate against extra fees and job hunters petitioned for fairer hiring practices. Main Street Americans didn't always win these fights -- though occasionally, against all odds, they did. Yet just by speaking up, these consumers and travelers and job hunters sent a powerful message to many of the country's biggest industries that Americans won't just accept unfriendly policies. There may be a fight and yes, it will probably be a public relations disaster that could cause a business to lose customers and revenue.
Consumers, travelers and job hunters targeted bad business practices in 2011 and amazingly, actually won some battles.
Some of these battles were waged online through social media and blogs, while others took place in protests and demonstrations in the street; a few did both. One fight involved tens of thousands of frustrated customers, another needed only a single household to make an impact. Each will hopefully serve as the ultimate deterrent against consumer unfriendly business decisions in 2012 and beyond.
Bank Transfer Day
Big banks have been toying with new fees ever since the Dodd-Frank financial reform package -- and the
Durbin amendment
in particular -- was approved, cutting into their revenue from swipe fees, but the banks may have gone one step too far this summer when some began to charge a monthly debit card usage fee.
Wells Fargo
began testing a $3 fee in several states in August and Bank of America later followed by proposing a $5 monthly fee.
In another year, customers of these banks might have just grudgingly accepted the possibility, but instead something strange happened: Consumers began to mobilize online and sign up to be part of
Bank Transfer Day
, a kind of targeted uprising against the major financial institutions. More than
around the country pledged to transfer their money out of their big bank and into a credit union by or on Nov. 5.
Sure enough, some 40,000 people did actually open up accounts with credit unions that day and 650,000 did so in the month leading up to it as credit unions gained more attention in the national media. Faced with an exodus, banks did something unusual and canceled their new debit card fees. One after another,
SunTrust Banks
(STI) - Get Report
,
Wells Fargo
(WFC) - Get Report
,
JPMorgan Chase
(JPM) - Get Report
and finally even
Bank of America (BAC) - Get Report did away with plans
for the extra charge.
Who won:
There's no doubt consumers won out in the short term by forcing banks to get rid of the fee, but in the long term it's a little less clear. Industry analysts predict banks will rely on other
subtler ways to increase fees
for the consumer if need be, and the big banks could
shutter some branches
and staff, effectively giving customers poorer service. (Although it should be noted that for 2009 and last year, Bank of America also
paid no federal income taxes and reported a tax "benefit" of almost $1 billion
.)
Beyond that, one can argue that the purpose of Bank Transfer Day was greater than debit card fees -- it was about reinvesting in local institutions rather than big businesses that some view as corrupt. By that standard, supporters of this movement won't truly have won until more Americans switch their money around as well.
Netflix price hike
Netflix
(NFLX) - Get Report
went from being one of the most beloved businesses to public enemy No. 1 this summer when it announced a
60% price hike
for those who stream movies and rent DVDs each month. The news caused countless Netflix customers to take to Twitter, Facebook and other social networking platforms and complain about the business' decision. Many promised to
quit the service
when the changes took effect; Netflix itself predicted it would lose as many as 1 million subscribers as a result.
The situation only worsened when Netflix revealed two months later that it planned to spin off its DVD-by-mail division completely into a business entity called Qwikster. The change would have required consumers with DVD and streaming subscriptions to manage two accounts on two distinct Web sites, an inconvenience that did not go unnoticed by users. After constant complaints online from consumers -- not to mention the hit to the company's stock -- Netflix decided to
scrap Qwikster
the following month and go back to business as usual, almost.
Who won?
In truth, neither Netflix nor the consumers really won this fight, at least not yet. Yes, Netflix users don't have to worry about managing multiple accounts, but the price hike that really bothered them in the beginning is still in effect. Meanwhile, even though Netflix retains the vast majority of its customer base and an increased revenue stream from the price hike, its brand remains tarnished and its stock has dropped to its lowest point all year.
Baggage fees for military personnel
No airline racks up more money from
baggage fees
than
Delta Air Lines
(DAL) - Get Report
, but when a pair of soldiers complained in a
video on YouTube
that their unit of about 30 people had been charged nearly $3,000 in total to check in all their luggage, Delta found itself in an instant public relations disaster. The video of returning soldiers upset about having to fork over hundreds of dollars each out of pocket for carrying extra luggage -- that the military authorized them to bring -- forced Delta to respond.
Delta overhauled its baggage policy for military personnel, upping the number of bags that can be checked to four when flying coach and five when flying in first-class and business. Other airlines such as
AirTran
went one step further and waived all baggage fees for military members.
Who won?
Without a doubt, the soldiers came out on top. That said, Delta helped itself by resolving the situation in a single day rather than letting it drag out. Other businesses could learn from this approach.
Pat-downs for kids
Almost exactly a year ago, travelers spoke up against a more invasive version of airport security pat-downs that was only then being implemented. The outcry did little to stop the pat-downs, though it did force the
Transportation Security Administration
to defend the procedure aggressively by explaining why it was needed and how it had been misrepresented.
In April, anger about the security procedure boiled over again when a
getting an invasive pat-down at a New Orleans airport circulated online and made headlines. The girl's family eventually filed a complaint against the TSA for the incident and independent groups such as
urged travelers to speak out against the pat-downs for kids.
In the following months, the TSA made several tweaks to its pat-down policy for children. In June, the agency
that kids would be screened other ways to minimize the chance airport security had to give them a pat-down. In September the
Department of Homeland Security
reaffirmed that kids under 12 can expect to be patted down less often in the coming months and said they soon won't have to take off their shoes.
Who won?
Obviously, it's not a perfect solution since kids (and their parents) can still be subject to a pat-down from time to time, but it represents a significant victory for those who voiced their complaints about the security policy.
Unemployment discrimination
Given that more than 14 million Americans are out of work, the last thing the country needs is a policy that makes it even harder for them to find jobs, but that's exactly what many businesses have in place.
Companies such as
Allstate Insurance
(ALL) - Get Report
and the Homebuilding Recruiters of America have put up job postings in recent months that
explicitly state
one needs to be "currently employed" to be considered for the position. The result, critics say, is that these businesses are discriminating against the unemployed.
As news of this spread, some states including New Jersey took up (and eventually passed) legislation banning this practice. Meanwhile, the progressive coalition group USAction collected
telling Congress to ban it on a national level. In September, President Barack Obama proposed doing just that as part of the
American Jobs Act
, but this proposal has yet to be approved.
Who won?
This battle is still being played out, but just the fact that the conversation is being had at very high levels of government should be seen as a minor victory for job seekers. Even if legislation isn't passed on a national level, continued attention to this issue could prevent employers from pursuing this policy for fear of getting too much bad press.
Occupy Wall Street
Love it or hate it, there's no doubt
Occupy Wall Street
is now a force to be reckoned with. The question most often repeated about the group is what exactly does it want and how does it plan to achieve those goals?
For two months, the movement has protested everything from student loan debt to government corruption in cities around the country and indeed the world, serving as a human microphone for the countless complaints that average households everywhere have with the state of the country and the people who run it.
Who won?
It would be a stretch to say Occupy Wall Street has won, since technically no new laws have been passed, no leaders overthrown and no big businesses are turning over a new leaf. There is at least one quantifiable change that can be chalked up to the movement, though. As Ben Smith pointed out in
recently, since Occupy Wall Street first took to the streets in mid-September, the number of times the phrase "
income inequality
" has appeared in news stories has more than doubled. It might seem like a small thing, but it represents a striking shift in the conversation away from the interest of businesses and the wealthy to the gap between these groups and the majority of the country. What the movement can do with the renewed attention to this issue though remains to be seen.
Foreclosing on Bank of America
Nearly
2 million homes
entered foreclosure in the first half of 2011 alone, and hundreds of thousands fall into various stages of foreclosure each month. The big banks have resisted
government requests
to ease mortgage terms for the many households in danger of being under water, and to make matters worse, multiple lenders have been accused of "
robo-signing
," meaning they fast track the process of reviewing cases to make their way through the glut of foreclosures, potentially making significant mistakes as a result.
Some homeowners -- including those associated with Occupy Wall Street -- have tried protesting the rampant foreclosures with limited success, but it's arguably the efforts of one couple from Naples, Fla., that proved to be the most inspired. The couple had paid cash for their home in 2009, but due to sloppy paperwork, Bank of America foreclosed on them the following year. The couple eventually won a court case showing that the bank had acted in error and owed them $2,500 for legal fees, but the bank never paid, so the couple turned the tables and
foreclosed on their Bank of America branch
. They even brought a sheriff for good measure. One hour later, the bank paid up.
Who won?
Of course, this single act of defiance doesn't change the reality that America has become a nation full of foreclosures, nor will it likely do much to change the way lenders confront the problem, but it serves as a symbolic victory that, for at least a brief moment, may have provided some comfort to the many households who have gone through the foreclosure process. For once, Bank of America was on the receiving end.
>To submit a news tip, email:
.
Follow TheStreet.com on
and become a fan on