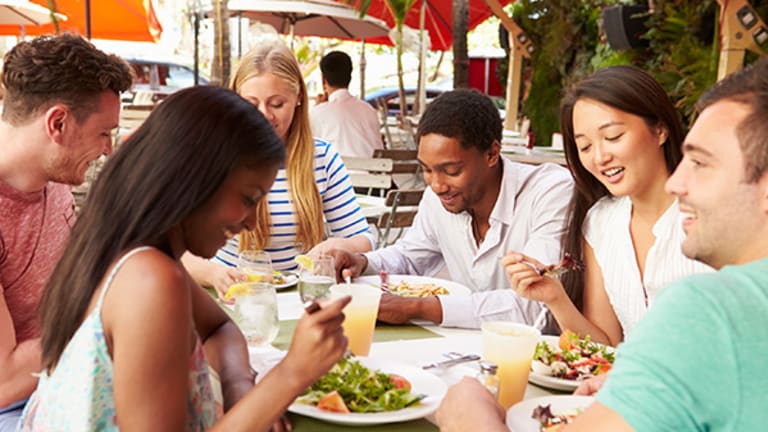 20 Best Colleges for Campus Food
Worried about what to eat when you get to college? These 20 schools have the best on-campus food, according to Princeton Review.
Editors' pick: Originally published August 31.
Times sure have changed when it comes to college campus dining options. Gone are the processed, mysterious food choices and fast food takeout of the past. Today it's all about serving up healthy, locally grown meals and incorporating sustainable initiatives, such as reusable to-go containers and "trayless dining" to conserve water when cleaning.
These and other trends contributed to the Princeton Review's annual Best Campus Food ranking, a list of the top 20 schools named by students as best in the category when surveyed about on-campus food satisfaction.
Bon Appetit Management, the food service provider for Seattle University and Washington University in St. Louis, among other museums and corporations, launched Farm to Fork back in 1999. The program requires its chefs to buy at least 20% of ingredients from small local farmers within 150 miles of its kitchens.
In addition to providing healthier meals, colleges and universities are hitting on today's culinary trends, such as the University of San Diego's Torero Tu Go food truck, which gives students the opportunity to feast on food that reflects the area's culinary culture. The food served has a combination of Kumeyaay Indian, Portuguese, Mexican, Italian and Asian influences, according to the school's Web site.
The Best Campus Foods list is a part of the Princeton Review's annual best colleges report, which ranks 381 colleges and universities on everything from financial aid to academics to dorm satisfaction, based on 143,000 student surveys taken by the tutoring and test prep company. For the campus food list, students were asked to specifically answer the question: How do you rate the food on campus?
Here are the 20 schools that according to the Princeton Review have the best on-campus food.