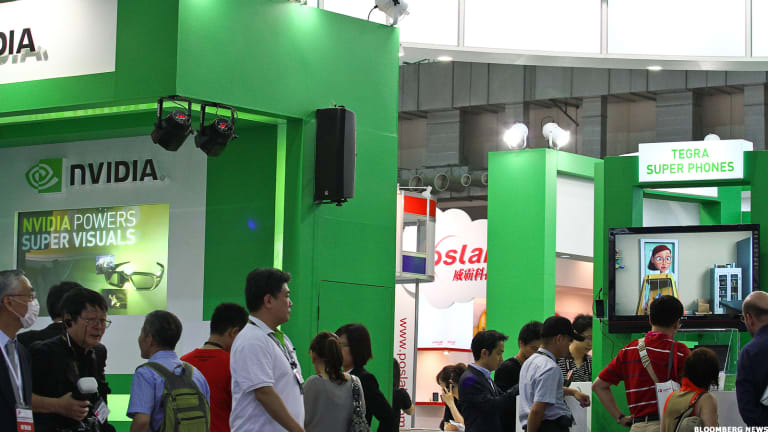 2 Stocks to Avoid and 1 to Buy as 2017 Approaches
Nvidia and Tesla present too many questions despite some favorable events, but investors should add Netflix to their portfolios.
While the Dow Jones Industrial Average is not far off the 20,000 mark, the start of the year could see heavy selling pressure as investors rotate their portfolios. That event could trigger an even larger selloff, and there could be a sizable correction to start the year.
Where does that leave Nvidia (NVDA) , Tesla (TSLA) and Netflix (NFLX)  , three stocks that moved sharply on Tuesday and Wednesday and have been in the news for a variety of reasons? Each company offers compelling reasons for investor to buy shares, but each also raises questions. 
1. Nvidia
Semiconductor company Nvidia's shares jumped by nearly 7% on Tuesday but then gave back those gains on Wednesday. The stock has been on a tear, with shares up 231% in 2016. Nvidia benefited from heavy data center investment, strong gaming sales, an increased number of mobile devices and the rising adoption of smart-home technology.
Each day we see more devices in our homes, offices and stores being connected to the internet and having chips inside them, and this is not a trend that will quickly fade. Nvidia operates in all these industries, as well as the autonomous car field.
Heading into 2016, analysts and investors weren't impressed with Nvidia, but now a number of analysts have the stock on their buy lists.
Still, the stock appears overvalued. Investors may want to hold off buying until a pullback occurs.
2. Tesla
Shares of the maker of electric cars rose Tuesday and then more slightly Wednesday after the company announced a deal with Panasonic to build solar cells and modules. The new joint venture factory will be in Buffalo, N.Y., and the two companies believe production will begin sometime this coming summer.
Now that Tesla owns SolarCity, it makes sense for the company to get into the solar cell and module building business to help reduce costs and increase SolarCity's margins. If Elon Musk and company can get SolarCity back on track within the next year or so, current Tesla shareholders will benefit. But that is a big "if," and Tesla's share price could suffer as the company struggles to meet expectations for its car business. Tesla shares are off 8% for the year. The company remains a big investment risk, particularly given the incoming Trump administration's leanings toward fossil fuel development.  
3. Netflix
Netflix shares rose 2.2% Tuesday after analysts at Stifel Nicolaus increased their price target on the streaming company late last week. But the stock dropped on Wednesday. Shares have risen nearly 10% this year.
Netflix has the strongest original content catalog heading into 2017. This content is important in not only getting new customers to join the service but also keeping customers from canceling the subscription after just a month of binge watching. A new, strong show release each month should help the company reduce churn rates over the course of a year.
Investors should consider Netflix a long-term investment and may want to begin building a position sooner rather than later. While shares may appear overpriced, it could be years before there is a meaningful decline.
---
None of these three stocks comes without a level of risk that may not be appropriate for all investors. However, here is a list of seven companies that would be worth owning, no matter what kind of investor you are. Furthermore, these are stocks that you will profit from regardless of what the markets do. With many analysts calling for a coming crisis, now is the perfect time to make sure you and your portfolio are protected. Each one of these powerful, yet overlooked companies barely notices when the market tumbles. And they'll skyrocket when it rebounds. Get their names here before it's too late.
This article is commentary by an independent contributor. At the time of publication, the author held shares of Tesla and Netflix