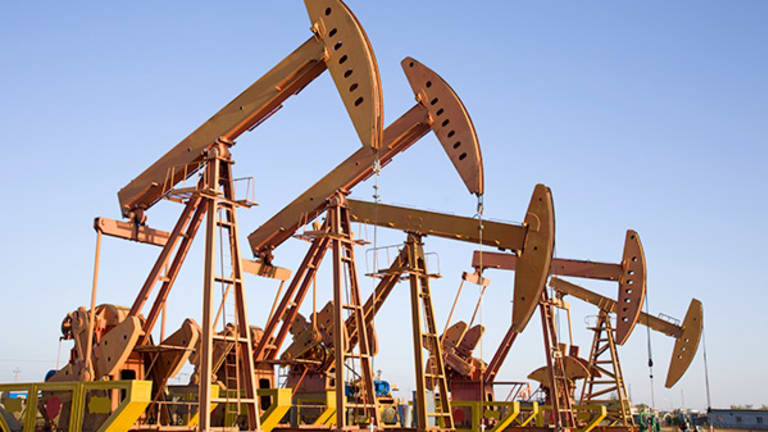 Publish date:
2 Oil Stocks Filled With Promise
Carrizo Oil & Gas (CRZ) and Marathon Petroleum (MPC) both have significant room for growth, and Marathon offers a healthy dividend yield.
Carrizo Oil & Gas (CRZ) and Marathon Petroleum (MPC) both have significant room for growth, and Marathon offers a healthy dividend yield.
Oil prices were on the rebound Thursday, buoyed by an unexpected decline in U.S. crude inventories, as well as renewed speculation concerning a crude output deal among major producers.
The boost has investors scrambling for the best ways to profit from energy. And while it might be tempting to turn to Big Oil for gains, well-managed, smaller energy companies can lead investors to great opportunities to capitalize on recovering prices.
Carrizo Oil & Gas (CRZO) - Get Report and Marathon Petroleum (MPC) - Get Report are two companies likely to yield impressive returns in the next 12 months. Plus, one of them pays generous dividends. Both companies have made solid investments in recent years. Analysts are largely optimistic about both stocks. 
Carrizo rose more than 1% in Thursday trading. Marathon fell more than 2%. 
1. Carrizo Oil & Gas
Carrizo Oil & Gas is a Houston-based energy company. It has assets in the Eagle Ford Shale in South Texas, the Delaware Basin in West Texas, and the Niobrara Formation in Colorado, among others.
Carrizo Oil & Gas has been in the news lately for acquiring Eagle Ford Shale acres from Sanchez Energy for more than $180 million. The deal provides Carrizo with high-quality well assets.
In August, the company's second-quarter earnings report helped its stock push past the $30-per-share threshold less than two months after it had dropped from just above $40. Year to date, Carrizo shares have risen by 23%, outperforming Kosmos Energy and Whiting Petroleum.
Because of strong second-quarter numbers, the company ramped up its full-year oil production growth goal to 10% for 2017. 
Wall Street has high hopes for the stock. The more than two dozen analysts offering 12-month price forecasts for Carrizo Oil & Gas have a median price target of $44. At a price-to-cash flow ratio of 6, Carrizo shares are decently valued if you look at future prospects.
As energy prices rebound, you could gain 21% upside from this plucky oil stock. 
2. Marathon Petroleum
Marathon Petroleum is a promising play on transporting natural gas, refining crude oil into gasoline and diesel and distributing energy products to consumers (through its Speedway stores).
Spun off from Marathon Oil five years ago, Marathon Petroleum has done well as an independent company. Passive income lovers already like Marathon's dividends. (The stock has a 3.36% yield and five years of dividend growth). A big surge in profitability will help Marathon Petroleum maintain its track record of dividend hikes.
As oil prices rebound, expect Marathon to expand its earnings before interest, taxes, depreciation and amortization.
That's partly thanks to the good investments that the company made during the recent oil price downturn. Its two Texas City refineries, which have seen $2 billion in investment, will help the company increase production.
Marathon's stock is down 17% year to date, underperforming the likes of Imperial Oil, which is up 3%, Phillips 66, which is down 2.2%, and Cenovus Energy, which is up 23%. This provides an excellent chance to grab the stock at a tremendous discount.
According to the 19 analysts offering 12-month price forecasts, the consensus median price target of $50 per share translates to upside of 17% from recent levels. Add in the 3%-plus dividend yield and you're looking at 20% total return.
---
85% Accurate Trader gives his Personal Guarantee: "Give Me 9 Minutes a Week and I Guarantee You $67,548 a Year." As you can see, Apple remains a great play for investors. But what if I told you I know a way you can see a $67,548 per year -- or more -- in profitable trades just by following this simple step-by-step process? The trader who is sharing this secret has been right more than 8 out of 10 times, turning $5,000 into more than $5 million for himself. Click here to see how easy it is to follow his lead and collect thousands of dollars in "Free Money" every month.
The author is an independent contributor who at the time of publication owned none of the stocks mentioned.