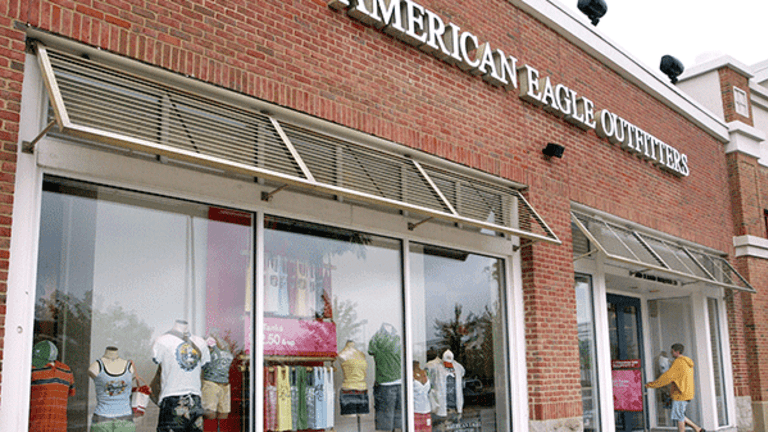 2 Great Dividend Stocks You Can Now Pick Up at Fire-Sale Prices
Looking for income and value? These two hot dividend stocks provide both.
If you yearn for stocks that offer solid income ballast, look no further. These two stocks have got it all: bargain prices, great financials, stable operating cash flows and healthy earnings prospects.
1. Packaging Corporation of America (PKG) - Get Packaging Corporation of America Report
If track records are anything to go by (and they are when it comes to dividends), Packaging Corp of America should give investors confidence: five years of dividend growth and a 45.6% payout ratio suggests that the fourth-largest manufacturer of containerboards in the U.S can keep propelling its heady dividend momentum.
The company's current yield of 2.7% places it ahead of peers, which include Bemis (2.28 %), Graphic Packaging Holding Company (1.43 %), Sealed Air (1.41 %) and Silgan Holdings (1.38 %).
Add to that a sturdy 7.6% annual earnings-per-share (EPS) growth prospect for the next half a decade, and you have a surefire winner on your hands.
It's head and shoulders above the competition: International Paper (~5.3%), Clearwater Paper (5%) and KapStone Paper and Packaging Corporation (-0.88%).
The stock's debt-to-equity at 1.4-times vs the industry average of 1.9 is also an encouraging sign. Remember, debt scenarios are important since cash-strapped firms are largely dividend-averse.
Finally, armed with an annual operating cash flow of $300 million-to-$500 million means Packaging Corporation of America can keep running those engines, easily bankrolling wealth returned to shareholders through dividends.
2. American Eagle Outfitters (AEO) - Get American Eagle Outfitters, Inc. Report
Yes, the retail sector's taken quite a few dents but there are few stocks still hanging in there that could offer reliability.
Global specialty retailer American Eagle Outfitters, which markets products under its American Eagle Outfitters and Aerie brands, is at nearly 18% gains year-to-date.
The figures are pretty safe when you study the landscape: Buckle (down 18%), Guess? (down more than 20%) and Abercrombie & Fitch (down 36%).
The stock offers a respectable dividend yield of 2.7%, declaring a $0.125 per share share quarterly dividend, only a few days ago -- in line with previous estimations.
If you're not convinced as yet we've got some dismal numbers to ratify our claims: dividend aristocrat Walmart has seen disappointing dividend growth in the last five years, Macy's, Sears and Ralph Lauren are closing down scores of stores.
Abercrombie & Fitch is grappling with changing customer preferences, trying to move away from its done-and-dusted "sex sells" tactic.
With that maelstrom of negativity around the retail segment, American Eagle Outfitters is on the opposite end of the spectrum, posting new records for revenue and earnings in 2016.
And the company's online brand-building initiatives have only reaffirmed its expansion strategies, looking at markets both domestic and foreign.
If all this wasn't enough, American Eagle Outfitters also fully loaded when we look at essential metrics: an estimated 13%-plus long-term EPS growth prospect, debt-free cash flow doubling in a year, and a comfortable 38.2% payout ratio.
For one of the safest dividends earners in the retail space with a possible upside in the offing, stay with American Eagle.
---
If you're looking for new moneymaking opportunities, we've found a genius trader who turned $50,000 into $5 million by using his proprietary trading method. For a limited time, he's guaranteeing you $67,548 per year in profitable trades if you follow his simple step-by-step process. Click here now for details.
This article is commentary by an independent contributor. At the time of publication, the author held no positions in the stocks mentioned.