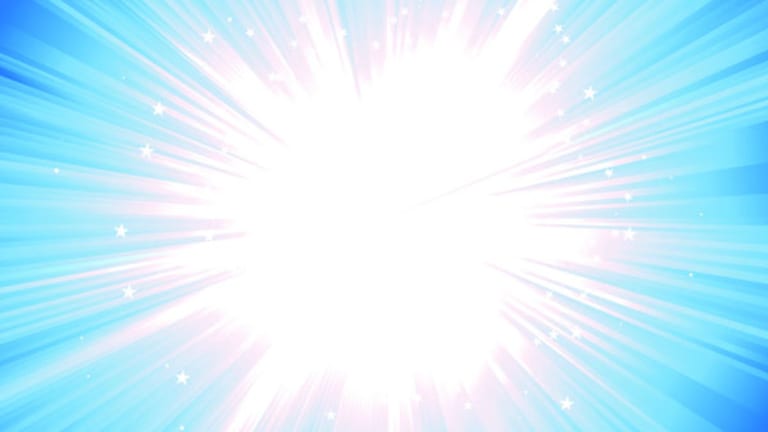 2 Big Falling Knives in the Energy Market
Oil service stocks and solar stocks have something in common.
Oil service stocks and solar stocks have something in common.
NEW YORK (
) -- Here's a curious irony about the energy market: The greatest threat to the future growth of the U.S. solar market is sustained low natural gas prices, which continue to hit fresh decade lows this week.
Every day of $2.25 natural gas spot prices or below is another day to expect natural gas power plants to replace the dying coal plant fleet, and that makes for a tougher case when utilities need to argue in support of solar power deployment.
Yet right now, both oil service, the stock sector most reliant on the North American gas drilling for its recent growth, and the solar sector, share one very important thing in common: They are among the sharpest falling knives in the energy market. Investors might be better off steering clear of both sectors, even if it seems that a bottom has to be reached soon, or has already been reached, in both cases.
The margin pressure in the North American drilling market has been the worst-kept secret on Wall Street since late in 2011. It's what sent
Halliburton
(HAL) - Get Report
to a 52-week low last October, and yet, when
Baker Hughes
(BHI)
said late last week that North American margins would be way down, and
Schlumberger
(SLB) - Get Report
began this week saying something similar and added that low natural gas prices will not rebound any time soon, it was perceived as "news."
This "news" led many to revisit the old argument that Schlumberger, which has the highest international weighting, is the oil service name to own, with the least exposure to the rolling over in the North American market. Halliburton may be well run, but can't avoid the pain, while Baker Hughes, in citing weak margins, shows a combination or market-wide woes and company-specific execution problems.
In any event, Schlumberger shares are down 10% in the last five days, which tells you all you need to know about the conventional wisdom. Consider this: Guggenheim Securities analyst Michael LaMotte, who rates Halliburton at neutral, has a $43 price target on the stock. Halliburton shares were below $33 on Wednesday.
The message is pretty plain: Oil service stocks may offer great long-term value, but they are the best buys in the stock market that no one wants to own. The issue is visibility on the extent of the pain in the U.S. drilling market, as drilling companies pull out of dry gas basins -- the Haynesville rig count now down 55% year over year.
The market is pricing in a doomsday scenario because it can't be ruled out. Investors understand that these companies just don't have the visibility on all the ramifications of low gas prices, with equipment moving around all over to better economic basins for drilling and down time for rigs, utilization moving lower and less cost absorption. Everyone knows margins will be hit, but the fact that Schlumberger could not provide specific guidelines shows that they may feel some of the pain remains better left unquantified.
Halliburton said at the beginning of 2012 that margins would be down but wouldn't collapse. Not good enough as far as keeping the knives from falling, as the latest similar headlines show us.
Halliburton is one of the best of these companies and eventually the equipment is going to be put to work, whether it is after costly transition to more economic drilling basins in the U.S. or internationally, where it is allocating more capital, noted Phil Weiss, analyst at Argus Research.
"Why do they keep going down on these headlines? Everyone expected it. I still think the market is pricing in a doomsday scenario I don't see, but the oil service stocks may very well be the best buys nobody wants to buy for some time to come," Weiss said.
Meantime, the recent flood of headlines in solar show the extent to which a short-term trading mentality makes this sector a difficult one to ever say the knives have stopped falling. On Wednesday,
First Solar
(FSLR) - Get Report
hit the latest in a series of recent 52-week lows below the $25 mark.
Last week, the U.S. solar sector received a minor negative when tariffs to be levied on Chinese solar module makers came in below expectations. Chinese solar shares rallied and First Solar sold off. Chinese solar shares promptly gave back all of those gains within 24 hours.
This week began with the entire solar sector getting a bit of minor positive news as Germany cemented a solar subsidy reduction plan slightly more positive than the original proposal. By Wednesday, though, reports that Italy would more or less kill its solar support, sent all the solar stocks back into a tailspin.
Reuters
quoted anonymous sources in Italy on solar subsidy reductions that will reduce incentives by 50% and curtail overall government spending on solar.
Gordon Johnson of Axiom Capital, considered the dean of the solar bears on Wall Street, wrote on Tuesday afternoon, "Following our review of the attached 2 drafts of proposed next-generation Conto Energia 5 (CE5) Italian solar feed-in-tariff (FiT) legislation, we believe that solar installations in Italy are likely poised for a 'Spain-like' collapse." Spain was the original boom to bust solar subsidy market to collapse which destroyed the economics of the sector and stocks in 2008.
Anonymous sources and bearish outlooks are nothing new in solar, and as Jeff Osborne, Stifel analyst noted, "It is important to highlight that while media has reported expectations for approval of the new
Italian rules by mid-April, the solar subsidy change process that we saw in early 2011 was drawn out and delayed with initial deadlines missed, and with plenty of media noise and uncertainty that led to PV project financing grinding to a halt."
So noise makes for at least a volatile, if not also falling knife, trade in solar.
First Solar is now down 26% this year, after being the biggest decliner in the S&P 500 in 2011, and after rallying earlier this year by as much as 33% (after its 75% decline last year).
The most recent weekly pricing data in the solar sector also showed acceleration in pricing declines across solar, after what had been a period of stabilization in pricing after a monumental freefall in 2011 pricing. Indeed, it's hard to keep up with all of the short-term headlines running from agony to ecstasy in this sector.
In the end, if Chinese solar stocks received a rally on the tariff decision and the solar sector pundits viewed the German solar subsidy revisions as a minor positive, neither matters as far as the stocks are concerned. All solar stocks have trended down in the past week, and Chinese solar stocks, in particular, which had seen year-to-date gains of above 30% through the first two months of 2012, are now back near square one. Take
LDK Solar
, now up 2% for the year after being up 38% year-to-date in February.
There's another facet of the market that oil service stocks and solar stocks share: Long-term reason to be bullish. It might be difficult to believe today, but at some point some of these stocks are likely to be worth more. As Argus Research's Weiss noted, Halliburton will see better days for the patient investor.
Buying big to expand its North American footprint through its $5.5 billion acquisition of BJ Services doesn't help investors get comfortable with Baker-Hughes. However, Credit Suisse analysts wrote of Baker-Hughes last week that they continue to believe the company has identified its shortcomings and as pressure pumping expectations finally are meaningfully cut, positives will shine though.
Aaron Chew,renewable energy stock analyst at Maxim Group, noted that for every day that solar stocks go down because of the continued drop in pricing and revisions to European subsidy programs, the sector does take one step closer to grid parity, which can be lost in the trading frenzy.
While the S&P 500 is on pace for its best quarter in more than a decade, these energy sectors have been left out.
Credit Suisse analysts added of Baker Hughes, "Thesis includes patience. We remain patient buyers...We admit the story has changed underneath us."
In fact, the story keeps moving for all of these stocks, it just isn't up, or in step with the equities market.
-- Written by Eric Rosenbaum from New York.
>To contact the writer of this article, click here:
Eric Rosenbaum
.
>To follow the writer on Twitter, go to
.
Follow
TheStreet
on
and become a fan on