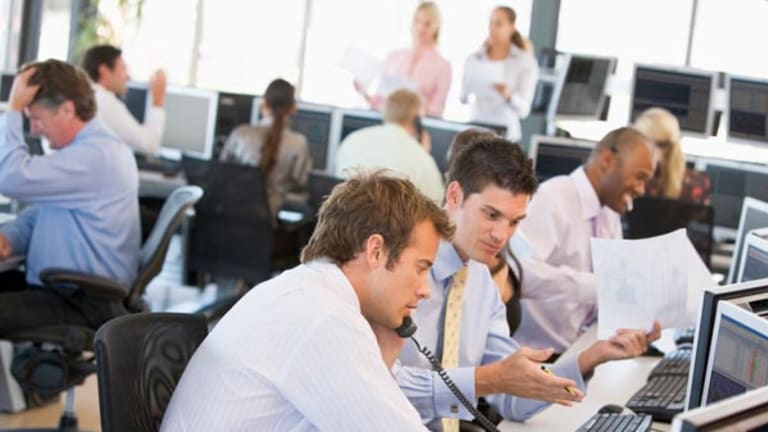 George McGovern, 1972 Presidential Candidate and U.S. Senator, Dies
George McGovern, the liberal Democratic contender to President Richard Nixon in the 1972 election, dies at age 90.
George McGovern, the liberal Democratic contender to President Richard Nixon in the 1972 election, dies at age 90.
Updated from 11:02 a.m. EDT with biographical details about 1972 presidentional candidate and Sen. George McGovern.
NEW YORK (
) -- George McGovern, the three-term Democratic senator from South Dakota who ran against President Richard Nixon in 1972 but lost the election in a landslide, has died. He was 90.
Steve Hildebrand, a representative for McGovern's family, announced that McGovern died at 5:15 a.m. at a hospice in Sioux Falls, S.D., according to the
Associated Press
.
"We are blessed to know that our father lived a long, successful and productive life advocating for the hungry, being a progressive voice for millions and fighting for peace," said a statement from Hildebrand on behalf of the family, according to the
AP
. "He continued giving speeches, writing and advising all the way up to and past his 90th birthday, which he celebrated this summer."
McGovern volunteered to serve in the military in World War II and piloted a B-24 bomber in 35 missions in Europe. He was awarded the Distinguished Flying Cross for making a successful emergency landing after his plane was hit by flak.
But he was an early and fervent opponent of the Vietnam War, which had bitterly divided the U.S. public. As a U.S. Senator in the early 60s he had warned against U.S. involvement in the Southeast Asian nation and continued to voice his opposition throughout the 60s and 70s.
> > Bull or Bear? Vote in Our Poll
After World War II, McGovern earned a doctorate and became a history professor but later entered politics. He was elected to the House of Representatives in 1956, serving South Dakota's 1st District, and won re-election two years later.
McGovern lost a Senate bid in 1960, but in 1961 the Kennedy administration picked him to be the first director of the Food for Peace program, which delivered surplus food to the needy in other countries.
In 1962, McGovern won election to the U.S. Senate, where he served three terms.
After Robert F. Kennedy was assassinated in 1968, McGovern made a brief bid for the presidential nomination
His 1972 presidential bid found favor with antiwar voters, but his choice and later dismissal of Sen. Thomas Eagleton from Missouri as his vice presidential running mate hurt his campaign.
Following the Democratic National Convention, it emerged that Eagleton had undergone electroshock therapy to treat depression in the 1960s. McGovern initially stood behind Eagleton, but amid criticism that Eagleton's history of depression made him unsuitable to be serve as second-in-command, McGovern accepted Eagleton's witdrawal from the ticket. McGovern's change of heart opened him up to criticism that he was indecisive.
He lost the general election by a 61% to 37% to Nixon, which at the time was the second worst defeat in U.S. history.
The ensuing Watergate scandal, which forced the resignation of President Nixon and Vice President Spiro Agnew, revealed that McGovern's campaign had been the target of spying and attempted bugging, and that the Nixon administration was behind the the break-in at the Democratic National Committee.
In the 1980 elections, McGovern lost his Senate seat to conservative Republican James Abdnor.
McGovern's wife, Eleanor, whom he married in 1943, died of heart disease in 2007.
This article was written by a staff member of TheStreet.