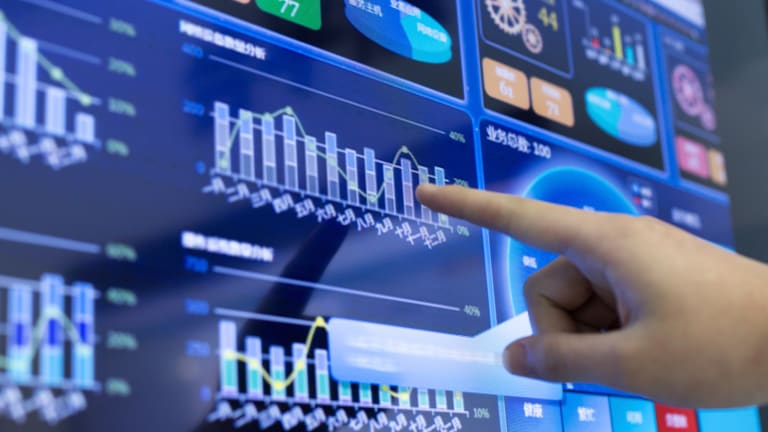 18 Top Stocks Hedge Funds Own That Goldman Sachs Thinks Will Keep Outperforming
Looking for some stock ideas to start your week? Now is a good time to take a look at what the biggest hedge funds around are trading, and possibly follow their lead.
Out of stock ideas? Might want to play the top trades of the hedges. 
While the average equity hedge fund has returned a decent 2% year to date says Goldman Sachs (S&P 500 Index  undefined flat), their top positions are out-performing. Funds have made few changes among their top holdings this year, which has served them well. Goldman's "Hedge Fund VIP" basket of the most popular long positions has out-performed the S&P 500 by 91 basis points year to date (3.5% vs. 2.6%) despite bouts of market turbulence in late January and April. The VIP list contains the 50 stocks that appear most often among the top 10 holdings of fundamentally-driven hedge funds.
Since 2001, the VIP basket has out-performed the S&P 500 in 63% of quarters, generating an excess return of 58 basis points. 
The list's current top five holdings include tech and media giants Facebook (FB) - Get Free Report , Amazon (AMZN) - Get Free Report , Time Warner (TWX) , Microsoft (MSFT) - Get Free Report and Alphabet (GOOGL) - Get Free Report . All five were also the top five holdings in the prior quarter. Goldman points to 13 new additions to the list of hedgie favorites:
Goldman's research findings are derived from the analysis of 848 hedge funds with $2.3 trillion of gross equity positions. 
Facebook, Amazon, Microsoft, Alphabet, Anadarko and UnitedHealth Group are holdings in Jim Cramer's Action Alerts PLUS. 
TheStreet presents on May 22: "How to Stomach Market Volatility." Hosted by Fisher Investments and TheStreet's Jim Cramer, the exclusive live webinar will give you the tools to successfully navigate market volatility and discuss why having a wealth manager is more critical than ever before. Quickly register for the event here.
Before proceeding, don't hesitate to look into what it takes to start your own hedge fund.