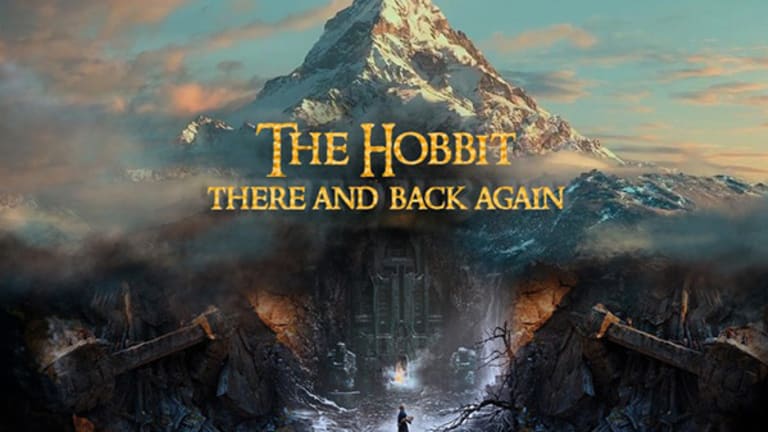 17 New Hollywood Movies You Will Want to See Over the Holidays
Here are 17 movies to anticipate for this holiday season -- from the Hunger Games to Paddington.
NEW YORK (TheStreet) -- Twice a year, the motion picture industry rolls out its proverbial red carpet to entice moviegoers into theaters -- at the beginning of the summer and the start of the holiday season.
Though summer has just ended, the holiday season is fast approaching. Hollywood's ever-anxious movie distributors are ready. Looking ahead two months, Time Warner's (TWX) Warner Bros., 21st Century Fox's (FOXA) - Get Fox Corporation Class A Report 20th Century Fox studio, Sony's (SNE) - Get SONY GROUP CORPORATION SPONSORED ADR Report Columbia Pictures and the rest have lined up a slate of movies they hope will grab mass-market attention.
From animated movies like Big Hero 6 and The Penguins of Madagascar to the next installments in The Hobbit and The Hunger Games trilogies, there's enough variety hitting the theaters over the seven-week period through Christmas for all movie watchers -- or at least that's Hollywood's plan.
With the help of boxofficemojo.com, we've put together a list of 16 hot movies being released this holiday season.
1. 'Big Hero 6'
From the creators of Frozen and Wreck-It Ralph, Walt Disney (DIS) - Get Walt Disney Company Report Animation Studios labels Big Hero 6 "an action-packed comedy adventure." The movie will be in theaters Nov. 7.
2. 'Interstellar'
Interstellar stars Matthew McConaughey, Anne Hathaway and Jessica Chastain, and is directed by The Dark Knight Trilogy's Christopher Nolan. It's about a group of explorers that "make use of a newly discovered wormhole to surpass the limitations on human space travel and conquer the vast distances involved in an interstellar voyage," according to IMDb.
The movie, from Viacom-owned (VIA) - Get Viacom Inc. Class A Report Paramount Pictures, will be in theaters Nov. 7.
3. 'Beyond the Lights'
In Beyond the Lights, a "talented young musician on the brink of super stardom struggles with the pressure of her new-found success," according to IMDb. The movie stars Gugu Mbatha-Raw, Nate Parker and Minnie Driver and is produced by Relativity Media. It will be in theaters on Nov. 14.
4. 'Dumb and Dumber To'
Dumb and Dumber To, starring Jim Carrey and Jeff Daniels, is a sequel to the 1994 comedy. The setup? "20 years after the dimwits set out on their first adventure, they head out in search of one of their long lost children in the hope of gaining a new kidney," according to IMDb. Comcast's (CMCSA) - Get Comcast Corporation Class A Report Universal Studios will release the movie in theaters on Nov. 14.
5. 'The Hunger Games: Mockingjay Part 1'
The Hunger Games: Mockingjay Part 1, starring Jennifer Lawrence and Josh Hutchinson, is the third of a series of four movies created from the popular Hunger Games teen book trilogy. Lionsgate (LGF) will release the movie will in theaters on Nov. 21.
6. 'Horrible Bosses 2'
Three years after the debut of Horrible Bosses comes its sequel, starring Jason Bateman, Jennifer Aniston and Jason Sudeikis, among others. The Warner Bros. movie will be in theaters Nov. 26.
"Dale, Kurt and Nick decide to start their own business but things don't go as planned because of a slick investor, prompting the trio to pull off a harebrained and misguided kidnapping scheme," according to IMDb.
7. 'The Penguins of Madagascar'
The Penguins of Madagascar, created by Dreamworks Animation, features the lovable Madagascar characters in their very own movie. Skipper, Kowalski, Rico and Private join forces with "chic spy organization, North Wind, to stop cunning villain Dr. Octavius Brine from taking over the world," according to the movie's official Web site. The film will be in theaters Nov. 26.
8. 'The Pyramid'
The Pyramid stars Ashely Hinshaw and Denis O'Hare. In this horror movie distributed by 20th Century Fox, a team of archaeologists have unearthed a hidden pyramid within the Egyptian desert, according to IMDb. They find themselves being hunted. The movie appears in theaters on Dec. 5.
9. 'Exodus: Gods and Kings'
Exodus: Gods and Kings appears in theaters on Dec. 12. It stars Christian Bale and Aaron Paul and is directed by Ridley Scott (who also directed Gladiator and Prometheus). In this 20th Century Fox movie, Scott "brings new life to the story of the defiant leader Moses (Bale) as he rises up against the Egyptian Pharaoh Ramses (Joel Edgerton), setting 400,000 slaves on a monumental journey of escape from Egypt and its terrifying cycle of deadly plagues," according to the movie's official Web site.
10. 'The Hobbit: The Battle of the Five Armies'
The Hobbit: The Battle of the Five Armies is the third installment to Peter Jackson's adaptation of J.R.R. Tolkien's The Hobbit trilogy. Warner Bros. releases the movie on Dec. 17.
11. 'Annie'
Columbia Pictures is remaking Annie, the popular 1982 musical. This time around, Jamie Foxx stars as Will Stacks, Rose Byrne is Grace, Cameron Diaz is Miss Hannigan and Quvenzhane Wallis is Annie. The movie hits theaters on Dec. 19.
12. 'Night at the Museum: Secret of the Tomb'
Our favorite museum security guard (Ben Stiller) is back in action in this 20th Century Fox sequel, the third in the series, which also features the late Robin Williams as Teddy Roosevelt. Night at the Museum: Secret of the Tomb opens in theaters on Dec. 19.
13. 'Hot Tub Time Machine 2'
Though John Cusack doesn't return to reprise his role in Hot Tub Time Machine 2, the rest of the characters are in full force, including Chevy Chase. The Paramount Pictures movie comes to theaters on Dec. 25.
14. 'Into the Woods'
A modern twist on the Brothers Grimm fairy tales, Disney's movie sets about intertwining "the plots of a few choice stories and exploring the consequences of the characters' wishes and quests," according to the official Into the Woods Web site. Anna Kendrick stars as Cinderella, Meryl Streep as the witch and a host of others as popular fairy tale characters. The movie is out on Dec. 25.
15. 'The Interview'
James Franco plays Dave Skylark, while Seth Rogen plays his producer Aaron Rapoport. Together they run a popular celebrity tabloid TV show in The Interview. "When they discover that North Korean dictator Kim Jong-un is a fan of the show, they land an interview with him in an attempt to legitimize themselves as journalists. As Dave and Aaron prepare to travel to Pyongyang, their plans change when the CIA recruits them, perhaps the two least-qualified men imaginable, to assassinate Kim Jong-un," according to IMDb, citing Sony Pictures. Directed by Rogen and Evan Goldberg, this action comedy movie hits theaters on Dec. 25.
16. 'Paddington'
Coming to theaters on Dec. 25, Paddington is the movie adaptation to author Michael Bond's lovable character Paddington Bear, which made its very first book appearance in 1958. The film stars Hugh Bonneville, Sally Hawkin and Nicole Kidman,  and Ben Whishaw is the voice of Paddington.
17. 'Unbroken'
Directed by Angelina Jolie, Unbroken "chronicles the life of Louis Zamperini, an Olympic runner who was taken prisoner by Japanese forces during World War II," according to IMDb. The film hits theaters on Dec. 25.
--Written by Laurie Kulikowski in New York.
Disclosure: TheStreet's editorial policy prohibits staff editors, reporters and analysts from holding positions in any individual stocks.