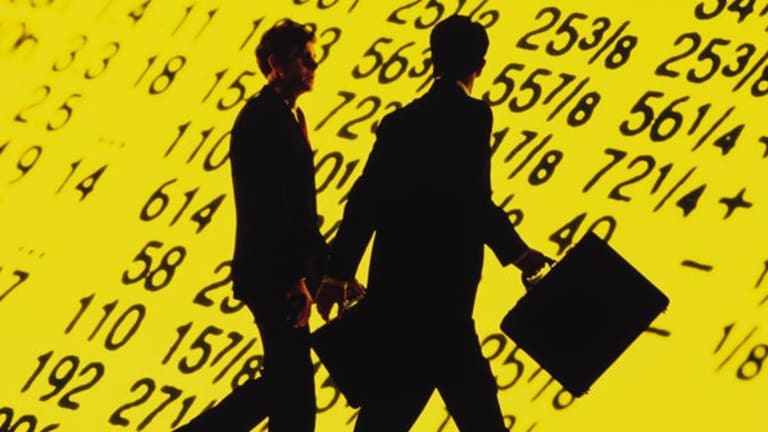 15 Surprising Ways to Use Apples
Nothing says autumn like a trip to the orchard, but what's one to do with all those eagerly picked apples?
NEW YORK (MainStreet) -- Nothing says autumn like a trip to the apple orchard. But if you find yourself picking more than you know what to do with, don't fret: There are countless ways to enjoy fall's favorite fruit besides simply eating them whole or baking them into pies. And it's a good thing, since many folks already have a head start on the apple-picking season.
Kurt Alstede, owner of
in Chester, N.J., says interest in his pick-your-own orchards has been high this September. "We were much busier this past weekend than we expected, probably due to cooler temperatures in the Northeast last week," he says. "I think people are getting really excited about the start of fall."
Nothing says autumn like a trip to the orchard, but what's one to do with all those eagerly picked apples?
We spoke with a variety of people from all walks of life, from savvy shoppers to health, beauty and decorating pros, and came up with 16 innovative ideas to make the most of your apple bounty.
1.
Make a facial mask
Looking to give your skin a healthy glow? An apple exfoliation mask can do the trick, says Melissa Picoli, an esthetician and founder of
, a wholesale retailer of holistic body products and tea blends in Missoula, Mont. You can whip one up yourself with a blender and a few simple ingredients by following the steps below:
Ingredients:
1 slightly green (not ripe) apple
¼ cup plain low-fat yogurt
1 tablespoon honey
Directions:
Mix all ingredients in a blender.
When blended, scoop the mixture out and spread on your face.
Let sit for 10-15 minutes.
2. Create a centerpiece
To give your home a festive touch, try incorporating apples into a centerpiece for your table. Lisa Guillot, owner and creative director of
in Oak Park, Ill., recently made a centerpiece for a Chicago wedding by placing green apples and faux ice cubes in tall glass vases from her local craft store. "It's an affordable way to add color and life to your centerpieces without having to rely on flowers," Guillot says.
3. Ripen tomatoes
If the tomatoes you get at the local grocery store aren't quite ripe, you can actually use apples to help bring them to maturity. Why? Apples give off a naturally occurring gas called ethylene that can encourage ripening, Alstede says. Simply put the apple and tomatoes in a sealed paper bag and remove it whenever the tomatoes have achieved your desired level of ripeness.
4. Make your house smell nice
You don't have to buy fragrances to fill your home with the sweet smell of apples and cinnamon this autumn. Instead, you can make potpourri yourself with apples and a few extra ingredients. Just follow the steps below, courtesy of event planner Laura Bianco, co-owner of
in Manhattan and Morristown, N.J.
Ingredients:
1 medium size apple
2 cinnamon sticks, broken into small pieces
3 teaspoons nutmeg
1 ½ tablespoons whole cloves
2 Tbs. grated orange peel
3 drops vanilla fragrance oil
Directions:
Preheat your oven to 150 degrees. Cut the unpeeled apple into thin slices and lay in a single layer on a baking sheet sprayed lightly with vegetable oil. Bake for 30 minutes.
Sprinkle a little cinnamon on top.
Let the dried apple cool for about 15 minutes before adding other ingredients.
In a lidded glass jar, combine all of the ingredients of the potpourri mixture and gently combine with a wooden spoon. This mixture will keep for months.
To use, place about a tablespoon into 2 cups of boiling water. Turn down the heat and let the mixture simmer gently to release a seasonal apple scent.
5. Give your dog a treat
Apples aren't just for people -- your furry friends can enjoy them, too. Karen Regan, a 37-year-old marketing and communications manager from Bolton, Mass., decided to get creative last week while working on her family's apple orchard,
.
"We bring our dogs to work with us on the weekends, but sometimes the barking is too much to take," she says. "So this weekend I took an apple, cored it -- the seeds are not good for pets -- and filled it with peanut butter and dog treats. The dogs spent so much time trying to get the peanut butter out of the apple's center that they forgot all about barking."
6. Stamp them
If you're looking for a fun activity for the little ones, try using real apples as stamps, says Valeen Parubchenko, owner of
, an art education company in Manhattan. Below are the steps, courtesy of Parubchenko -- all you'll need are fresh apples, paint and paper.
Directions:
Cut an apple in half (you can take the seeds out if they are loose).
Using washable tempera paint for kids under the age of 5 or water-based printmaking ink for kids ages 5 and older, gently stamp the apple into the paint (which can be on a taped-down piece of aluminum foil, a Styrofoam tray, etc.).
Gently stamp the paint side of the apple onto a piece of paper (you can use construction paper with little ones, or acid-free paper for a piece of artwork that will stand the test of time).
Repeat with different colored paint and experiment with the thickness of the paint, overlapping, etc.
The same concept can be applied to other types of materials.
, a craft, party planning, food and travel blogger from San Diego, recently made a fall banner with her children to hang in their kitchen. "Cut the apples in half, place them face down into fabric paint, then stamp them onto pieces of burlap," she says. "Use painting pens to draw on the pips and stalks. Once dry, attach each burlap piece to a piece of long cord using metal jump rings."
7. Put them on your tree
Did you know those extra apples can actually be made into Christmas tree ornaments? You'll have to turn them into applesauce first, but the end result is well worth the effort. Below is a recipe courtesy of
, a ceramic arts, crafting adhesives and fashion art manufacturer in Fresno, Calif.
"I've personally made them and love pulling them out of the Christmas storage every year because they still smell so good year after year," says Alyson Dias, director of marketing communications for iLoveToCreate. If you need an applesauce recipe, you'll also find that below courtesy of Bill Michaels, co-owner and vice president of
Fly Creek Cider Mill & Orchard
in Fly Creek, N.Y.
To make the applesauce:
Ingredients:
½ peck of apples
1 quart apple cider
2 Tsp. ground cinnamon
Directions:
Peel and core apples and cut into eighths.
Lace apples into a large crock pot and add 2 cups of cider. Sprinkle with cinnamon and stir to mix.
Cook on low for 3 hours. Stir and add more cider if needed.
Continue to cook on low until apples are fully cooked down and have turned into sauce.
To make the ornaments:
Materials:
1 cup cinnamon
1 Tsp. cloves
1 Tsp. nutmeg
¾ cup applesauce, drained
2 Tsp. glue
Fashion paint
Ribbon
Directions:
Combine cinnamon, cloves and nutmeg. Add applesauce and glue. Mix well with hands until mixture is smooth and well combined.
Place wax paper down onto work surface.
Roll one quarter of dough between two pieces of wax paper until about ¼-inch thick.
Cut into desired shapes with cookie cutters, etc.
Cut holes for hanging using straw or similar object.
Dry on wire rack for several days, turning daily to keep from curling. Option: Dry in an oven at 250 degrees Fahrenheit until hard.
To decorate, start flow of paint on a paper towel, applying an even pressure on the bottle for a smooth line. Create polka dots or lines using different colors. Let dry completely.
Cut ribbon to desired length. Run through hole and knot at end of ribbon.
8. Sweeten your food
If you have a sweet tooth -- but want to cut back on sugar intake -- apples can be a healthier way to sweeten your meals, says registered dietician Jennifer Kay Nelson, director of clinical dietetics and nutrition and associate professor of nutrition for the Mayo Clinic in Rochester, Minn. "Try to incorporate apples in novel ways, such as adding chopped apples to plain yogurt rather than eating sweetened yogurt," she says. "Apples, with their natural sweetness and all of their good nutrients, will balance out the profile of your entire meal."
Those "good nutrients" include their content of vitamin C (one apple has about 10% of your recommended daily value) and pectin, a soluble fiber that can help regulate blood cholesterol and blood sugar levels, Nelson says. "The old saying that an apple a day keeps the doctor away really has something to it," she adds.
9. Light them up
Want to wow your guests at your next fall gathering? Try transforming your apples into candle holders. Simply de-core the apple and carve out the center, then place a votive candle inside. "Just be sure to square off the bottom," says Bianco. "Since you're working with an open flame, the trick is to get the candle to stay nice and level." It's best to create these when you have a special event, says Bianco, since they typically last for only about 24 hours. For variety, try using apples in different colors.
10. Give them a name
If you're hosting a dinner party or special event at your home, consider using apples as place card holders, Bianco says. Although the end result can look professional, the process is actually quite simple. You'll need one apple for each person, and you can cut out cardstock paper in the shape of leaves and handwrite the names in a pen or marker. (Of course, for the less artistically inclined, feel free to use a computer.)
Simply attach the paper to the top of the apple near the stem with a sewing pin or glue.
11. Get a workout
Eating apples isn't the only way the fruit can be used to lose weight and stay healthy -- you can also incorporate them into your fitness routine. Next time you perform crunches, squeeze an apple between your thighs. "This puts an extra challenge on a relatively easy exercise," says Maria Mida, a certified personal trainer who runs
. "Holding an apple between your thighs and trying not to let it fall down makes you work your hip flexors and adductors in addition to working your abs with the crunches."
12. String them along
Not sure what to do with the smaller apples in your bunch? Try stringing them together to create a beautiful garland to decorate your home. "You can really use any size, but the smaller apples, such as crab apples and lady apples, are generally the best to use because they're so light," says Bianco. Just punch a hole in each apple with a crocheting needle, then string them together with clear fishing line. "You can put the garlands on the back of chairs, on the door or even on your banister," Bianco adds. "People will ask -- is that really real? -- because it looks so nice."
13. Juice Up a roast
If your roasted chicken has a tendency to taste dry, apples can come to the rescue. Try cutting an apple in slices, then stuffing the slices inside the chicken before you roast or bake it, suggests 59-year-old Debbie Johnson of Hot Springs, S.D., a chef and author of the books
Think Yourself Thin
and
Fun with GF/LG Food
for glycemics and gluten-free eaters. "I find the apples help it come out more tender and juicy," she says.
14. 'Brush' your teeth
It can be tough keeping those pearly whites in shape, but apples can help by serving as nature's toothbrush. "Foods that do not stick to the teeth, such as apples, celery and carrots, are the ones that are best to actually 'clean' them," says Cindy Flanagan, DDS, spokeswoman for the Academy of General Dentistry. The firmness of the apple, in addition to its ability to increase saliva production, helps remove particles that get stuck between teeth, the doctor adds. "Also, they will not stain or discolor teeth like blueberries would, for example."
Although Flanagan doesn't recommend forgoing brushing your teeth with a real toothbrush, "apples are a decent substitute for brushing when you are in a bind," she says.
15. Breathe easier
Research suggests that apples may help improve lung function and prevent asthma flare-ups. In a 2003 study published in the
American Journal of Clinical Nutrition
involving 1,600 adults in Australia, apple intake was associated with a decreased risk of asthma and a decrease in bronchial hypersensitivity. Similarly, a 2001 study published in the
American Journal of Respiratory and Critical Care Medicine
of more than 13,000 adults in the Netherlands found that apples might benefit lung function.
The phytochemicals apples are packed with, such as quercetin, are believed to be good for the lungs, says registered dietician Melissa Halas-Liang, spokeswoman for the California Dietetic Association.
16. Spend less on organic
Think organic produce always comes with a high price tag? That's not always the case if you're a savvy shopper. To help you in the process, check out
our roundup
of some organic produce you can get cheap and when you can find it at its cheapest.
>To submit a news tip, email:
.
Follow TheStreet.com on
and become a fan on