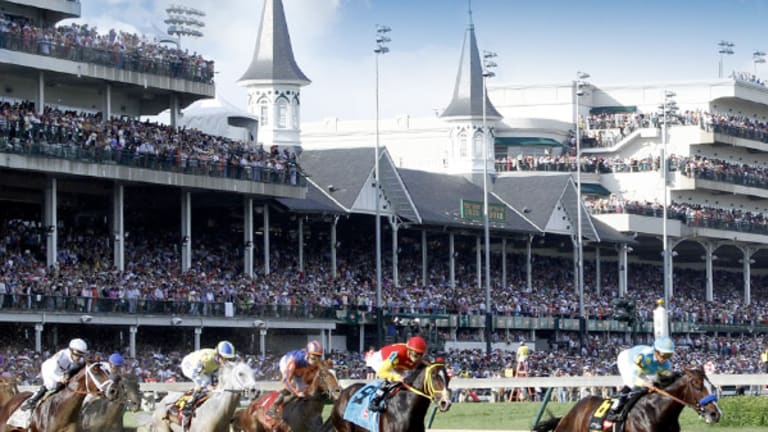 13 Things Kentucky Is Best Known for Other Than the Kentucky Derby
All eyes will be on Louisville this weekend, but the Bluegrass State has a wealth of companies and two high-profile politicians.
Kentucky ranks in the lower half of the 50 states in population, with a scant 4.4 million residents. But, for such a little place, the Bluegrass State looms large in the American imagination.
Think, Kentucky Derby, bourbon, KFC, the Louisville Slugger and Muhammad Ali, and you get a slice of what this lush state offers. 
On Saturday, all eyes will be on Louisville and the Kentucky Derby race, its 143rd running. As is tradition, right before the Derby race begins, the crowd at the white gabled Churchill Downs, owned by Churchill Downs Inc. (CDI) , stands and sings Stephen Foster's "My Old Kentucky Home."
Kentucky is also home to a lot of American companies whose products you may know, use and invest in and two senators you may have heard of.
Read on.