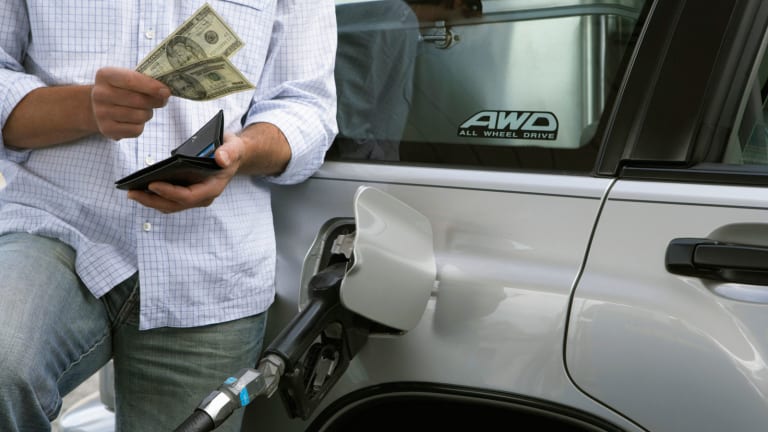 13 States Ready to Challenge Trump in Court on Emissions Standards
Some auto makers are concerned that meeting emissions regulations while appeasing customers who want larger cars with lower gas prices is impossible.
A group of 13 state attorneys general announced Friday that they will challenge President Trump in court should his administration make any effort to reduce vehicle emissions standards, Reuters reported.
In March, Trump ordered a review of Obama-era vehicle emissions standards for model years 2022-2025. He said they were too tough on the auto industry.
General Motors (GM) - Get General Motors Company Report , Ford (F) - Get Ford Motor Company Report and Toyota  (TOYOF) criticized the Obama administration's regulations, citing an improper review to determine feasibility of the standards.
The Obama administration said their standards, set in 2011, will save motorists $1.7 trillion in fuel costs, but cost the auto industry about $200 billion over 13 years.
If a compromise between the coalition of states threatening legal action and the Trump administration isn't met, auto makers will have to function under different sets of standards in different states.
Retail's downturn giving you the blues? Jim Cramer has a list of retailers that are currently oversold, giving investors a leg up one of the market's most volatile sectors.