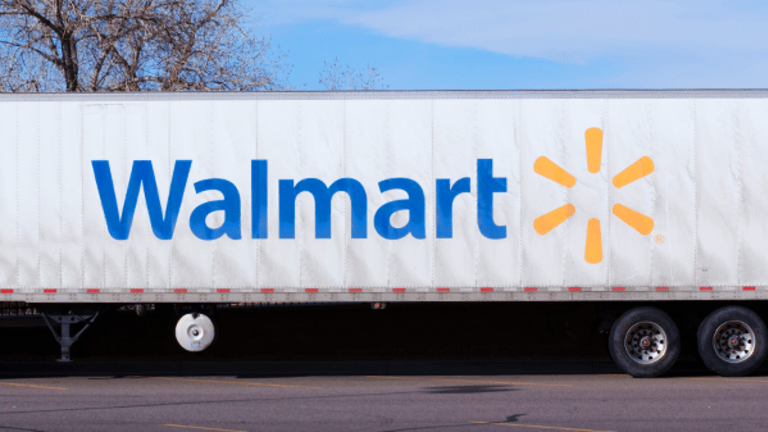 13 Ingenious Products Made in the USA Walmart Will Soon Sell That Will Improve Your Life
Walmart plans to invest $250 billion in U.S. manufacturing over 10 years.
Walmart  (WMT) - Get Walmart Inc. Report made deals with more than 100 U.S. entrepreneurs recently to sell their products at Walmart.com as part of the retail giant's efforts to support American manufacturing.
The company's fourth annual U.S. Manufacturing Open Call brought in more than 500 business owners from 47 states and Puerto Rico to tour the company's headquarters in Bentonville, Arkansas, and network, according to a news release. The event, a part of Walmart Store Inc.'s 10-year plan to invest $250 billion in U.S. manufacturing, included 750 product presentations and promoted Walmart's forthcoming policy proposals that it hopes will benefit American businesses.
"American entrepreneurship is on full display during Open Call," Cindi Marsiglio, Walmart vice president of U.S. Manufacturing, said in a news release. "Today has been a fantastic show of innovation, and we are proud to extend an offer and digital shelf space on Walmart.com to today's participants."
The proposals under consideration would help simplify product labeling and encourage apprenticeships, according to the press release. The company is also advocating for tax and trade policies that encourage domestic manufacturing. Walmart has already committed to a 10-year plan to invest $250 billion.
"We are also committed to participating as a leader in the country when it comes to policy," Walmart President and CEO Doug McMillan said in the news release. "We believe that we should be one of the voices at the table and we want to help renew U.S. manufacturing and drive the creation of manufacturing jobs across the United States."
Here are 13 products consumers will soon see on Walmart's website following the event.