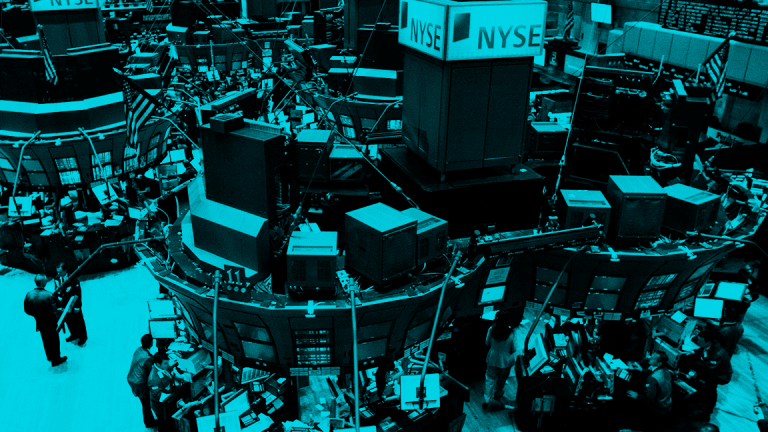 12 Stocks That Our Writers and Their Sources Recommend You Buy Here
From Netflix to Kraft Heinz, these names look good.
From Netflix to Kraft Heinz, these names look good.
The market has been volatile recently, with the Dow Jones Industrial Average falling as much as 167 points Wednesday before ultimately closing 52 points higher. What stocks you should be looking into?
We polled TheStreet's editors and writers for a rundown of what stocks they (or their sources) are bullish on. Here's what they said:
Netflix Keeps Going Up (and Maybe Fox Will, Too)
Let's face it, things aren't good in the media industry right now, with a changing advertising landscape, a wave of cord-cutting and seemingly never-ending job cuts. But there's one stock that keeps heading up, up, up -- Netflix Inc. (NFLX) - Get Report .
Perhaps it's an obvious call, but better an obvious winner than a potential loser, right? Shares are up nearly 73% on the year and 111% over the past 12 months for the seemingly unstoppable streaming service, which notably added former President Barack Obama to its stable this week. Yes, debt and spending keep increasing, but so does income, and Netflix retains a dominant market position.
Another obvious candidate to buy here would be 21st Century Fox (FOXA) - Get Report given the bidding war for the company that's looming between Comcast and Walt Disney Co. (DIS) - Get Report . However, one wonders how much further FOX.A could climb.
Media editor David Elman
Analysts Like Micron
Analysts have been bullish on Micron Technology Inc. (MU) - Get Report this week after the chipmaker announced a $10 billion share repurchase program starting in the company's fiscal 2019 (which begins in September). Even though shares popped after the buyback news broke on Monday, Stifel analyst Kevin Cassidy told TheStreet that MU still isn't overvalued. After all, the stock is only trading at about five times the firm's forward price-to-earnings ratio -- about a third of the industry's 15x average.
Rosenblatt analyst Hans Mosesmann also reiterated a "Buy" rating on Micron on Monday, lifting his price target to $115 -- the highest among analysts who follow the stock. Mosesmann wrote in a note that Micron executed "one of its best investor days we can remember."
Francesca Fontana, technology reporter
T-Mobile Gets a Ringing Endorsement
T-Mobile US (TMUS) - Get Report  stands out among the major U.S. telecom stocks. The company stands to save tens of billions of dollars and build up a massive portfolio of wireless spectrum if it can close its merger with Sprint (S) - Get Report .
However, this horizontal merger would remove a wireless carrier from the market, making it a risky regulatory bet. The telecom companies argue to regulators that the merger would ensure U.S. leadership in 5G wireless -- something that clearly concerned the U.S. government's Committee on Foreign Investment in the United States when it shot down a bid by Broadcom's (AVGO) - Get Report for Qualcomm (QCOM) - Get Report .
But even if T-Mobile loses its bid for Sprint, it has an enviable position in the wireless market. CEO John Legere has reveled in taking customers from AT&T (T) - Get Report and Verizon (VZ) - Get Report in recent years, and TMUS has the sector's best growth outlook.
And if the Sprint deal falters, a cable operator such as Comcast (CMCSA) - Get Report or Charter Communications (CHTR) - Get Report could take interest in TMUS. Tech powerhouses such as Alphabet (GOOG) - Get Report ,  (GOOGL) - Get Report or Amazon (AMZN) - Get Report  might also look for a telecom partner down the road, quickly seeing that T-Mobile is the market's most disruptive carrier.
Telecom reporter Chris Nolter
Nuance Communications Looks Ripe for a Takeover
Telecom-software company Nuance Communications Inc.  (NUAN) - Get Report  could be an attractive takeover target in the coming months to Adobe Systems (ADBE) - Get Report , Salesforce.com  (CRM) - Get Report  or others looking to bolster their SaaS offerings.
Takeover speculation comes after Adobe's $1.68 billion purchase of Permira-backed Magento Inc., which provides software for e-commerce players. "The Magento acquisition is the latest confirmation of the lines between sales, service, marketing and e-commerce blurring faster than we can recall," Stifel Nicolaus & Co. analyst Tom Roderick wrote Tuesday in a research report.
He noted that companies in the space that have more than $200 million in recurring revenues and trade at less than five times recurring sales seem attractive. Nuance fits the bill, and its stock is down about 14% year-to-date. However its shares have rebounded some 6% over the past week as the "cloud wars" and M&A speculation heat up.
Michael Brown, co-editor of TheDeal.com, TheStreet's sister publication for mergers-and-acquisitions coverage
Boeing Could Take Off
Boeing Co. (BA) - Get Report and its prospects as the biggest U.S.exporter remain strong as fears of a U.S.-Chinese trade war recede and its order book stays full.
Boeing has more pricing power than most companies because buyers can't purchase jet airplanes easily elsewhere. BA only major competitor is Airbus (EADSY) - Get Report , which is already operating at top capacity.
John Pickering, senior editor for energy and industrials
Kraft Heinz Seems Tasty
Brand loyalty might be ailing in the consumer-packaged-goods space, but it still carries sway -- and Scott Mushkin of Wolfe Research ranks conglomerate Kraft Heinz Co. (KHC) - Get Report as the best of the bunch.
Why? Mushkin cites a profitable first quarter for the firm, whose brands range from Oscar Mayer hot dogs to Heinz ketchup. Wall Street is expecting an even-better second half for the firm, and KHC is also in acquisitive mode.
The stock is down nearly 28% year over year, but Warren Buffett's Berkshire Hathaway (BRK.A) - Get Report (BRK.B) - Get Report is a big shareholder. Add it all up and it's time to buy.
Michelle Lodge, senior editor for consumer and retail stocks
Honeywell Looks Sweet
Honeywell International Inc. (HON) - Get Report is one of the strongest multi-industry names in the market and the company's growth profile will be further enhanced once the spinoffs of its home products and transportation businesses are complete, according to a recent research note from TheStreet's Jim Cramer.
Cramer also noted that management remains active in a search for a bolt-on acquisition, although it's unwilling to pay for any business that's not worth its valuation. This type of fiscal discipline is what makes the management team at Honeywell so great, Cramer said.
John Pickering, senior editor for energy and industrials
Someone Could Top Eli Lilly's $1.6B Bid for Armo Biosciences
Immuno-oncology company Armo Biosciences Inc. (ARMO) went public in January at $17 a share and agreed on May 10 to sell itself to Eli Lilly & Co. (LLY) - Get Report for $50 a share, or about $1.6 billion in total. Both sides expect the transaction to close by the second quarter's end, but Brad Loncar, creator of the Loncar Immunotherapy Index, thinks there's a small chance that Armo might attract a higher bid.
Armo's lead product candidate, pegilodecakin, is currently undergoing a Phase 3 study for the treatment pancreatic cancer, and is also in earlier-phase trials for treating lung and renal-cell cancer, melanoma and other solid tumors. Loncar said research abstracts released last week ahead of the upcoming American Society of Clinical Oncology annual meeting looked "very promising" regarding the drug's treatment of pancreatic and kidney cancer.
Armie Lee, health-care reporter
Check Out Nordstrom
Nordstrom Inc. (JWN) - Get Report missed on its most-recent quarterly earnings, but that wasn't as big a deal as it would have been for other department-store companies.
That's because the Seattle-based retailer is certainly no Macy's (M) - Get Report , which is clawing its way to profitability, or J.C. Penney Co. (JCP) - Get Report , which just lost its CEO and maybe its way forward. Nor is it a Sears Holdings (SHLD) , which seems to be in its death throes. Instead, it's is a solid retailer with original merchandise, engaging stores and customer service extraordinaire.
JWN has also successfully combined physical stores with e-commerce and makes returns a snap with dedicated in-store kiosks. Plus, it's adding locations, including a Men's Store in New York City in April.
The stock just turned positive for 2018, and GlobalData Retail's Neil Saunders gave Nordstrom a thumb's up following the company's latest earnings report. Saunders says Nordstrom's investments in stores and online ventures point to a bright future.
Michelle Lodge, senior editor for consumer and retail stocks
Energy Analysts Are Fired Up About Apache and Cimarex
Analysts at Mitsubishi this week raised their price target on Apache Corp.  (APA) - Get Report  to $56 from a previous$49 -- well about the stock's roughly $42 current price.
The move came as APA's production rose for a third straight quarter and West Texas Intermediate oil's price hit $71.49 a barrel. Analysts have said that Apache and other oil producers in Texas' Permian Basin can extract crude for as little as $25 a barrel.
Another Permian Basin play that analysts like is Cimarex Energy Co. (XEC) - Get Report . Williams Capital recently reiterated a "Buy" rating for the stock and set a $132 price target vs. XEC's current price of about $95.
John Pickering, senior editor for energy and industrials
XEC, JWN, HON are holdings in Jim Cramer's Action Alerts PLUS member club. Want to be alerted before Jim Cramer buys or sells these stocks? Learn more now.