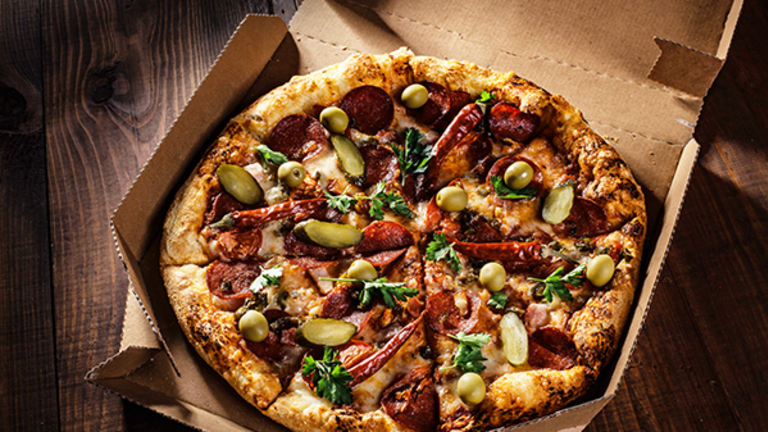 12 Brands Leading the Fattening Fast Food Delivery Revolution
From the pizza emoji to drone delivery, fast food companies are changing the way we order and receive their food.
It sounds like science fiction, but more and more fast food companies are offering innovative food delivery methods, including drones, robots and chatbots.
KeyBanc Capital Markets analyst Chris O'Cull said in a research note Friday that delivery is the fastest growing segment in the fast food industry.
O'Cull said, using KeyBanc's restaurant delivery tracker, that certain fast-food restaurants are seeing "the largest quarter-on-quarter net adds" for the first quarter due to their delivery options.
Here's a look at some of the biggest companies leading the charge.