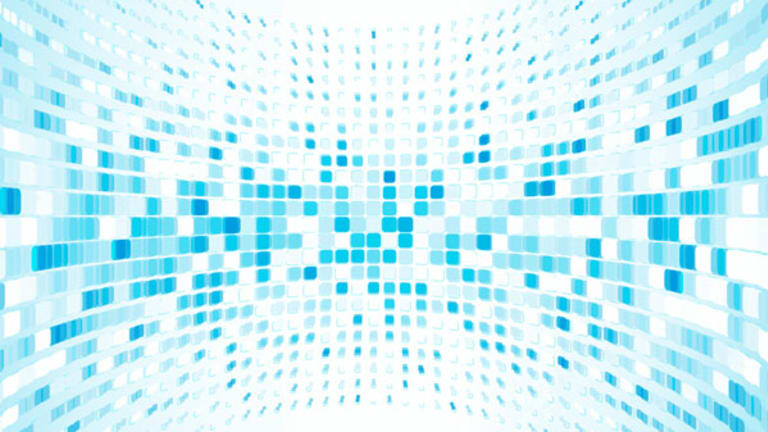 $100 Oil Prices: U.S. Energy Policy Impact
$100 oil and the Middle East political crisis may be the best thing that has ever happened for alternative energy and transportation market interests seeking an overhaul of U.S. energy policy.
NEW YORK (
) -- It's difficult to avoid the argument that if there were ever a moment when the U.S. needed to get serious about national energy policy, the time is now. Yet with the Northern African/Middle East crisis sending oil prices to their highest levels since the financial crash, the federal government is set for a shutdown over the budget. Meanwhile, energy policy is tied up in the spending debate, and it's a big issue for stocks in energy and transportation sectors, from solar power to electric cars and natural gas engines.
The only event that seems to scare the markets as much as fear of the political events in the Middle East spreading to Saudi Arabia is fear of $4 -- maybe even $5 -- gasoline at the pump in the U.S. The fears were continuing to escalate on Thursday. Goldman Sachs warned of fear of global oil shortages as a trigger for a continued surge in oil prices. BNP Paribas raised its second quarter 2011 average oil price forecast to $105 for U.S. crude and $117 for brent crude.
The CEO of Italy's
Eni
(E) - Get Free Report
, which is most exposed to Libyan production among foreign oil companies, said on Thursday that Libyan oil production had declined by 75%. The
Financial Times
reported that Saudi Arabia was preparing to add to oil production as a result of the crisis and Libya shutting down at least 25% of its production.
Political pundits are floating the idea of a national gasoline tax to wean Americans off their addiction to oil. Natural gas market experts are pounding the table about the country's abundant store of the "cleaner" fossil fuel. Alternative energy market executives are saying, "We told you so."
It may be time for "winning the future" and a "sputnik" moment, as President Obama has said, but the historic events in the Middle East are occurring at the same time as the usual political dysfunction in Washington D.C. As regimes topple overseas, the power brokers in Washington will simply close shop over the gap between the administration's budget request and the deficit hawks' budget machete.
Read on for a few of the key issues tied up in the spending debate that relate to energy policy and stocks in the alternative energy and transportation sectors.....
Federal Funding for Solar Power
Even if solar power won't power our cars, solar stocks have a clear trading link to oil prices. The trading charts of the biggest U.S. solar companies,
First Solar
(FSLR) - Get Free Report
and
SunPower
( SPWRA) mirror the move up in the price of oil.
>>Should Solar Stocks Trade on Rising Oil
The deficit hawks in Congress have taken aim at the Department of Energy's loan guarantee program that has helped to finance the development of solar power companies and specific solar power plants. The 1705 DOE loan guarantee program could be completely eliminated, while 1703 DOE loan guarantee program could see its funding cut in half, from roughly $50 billion to $26 billion.
Solar energy experts say that if the 1703 DOE loan guarantee program were cut in half, it's possible that there would be no funding for any projects other than nuclear energy. In the case of the broader attack on the 1705 DOE loan guarantee, talk in the solar market has hit the level of hyperbole, with the Solar Energy Industry Association talking about Congress "killing" solar projects.
The Department of Energy loan guarantee program is more important to the solar thermal industry than photovoltaic solar companies -- solar thermal is more expensive and needs more support -- yet it has still been a major source of funding for utility-scale solar projects of all types. Most importantly, any Department of Energy loan guarantee that can't be accessed as part of financing by a solar company like First Solar, as it builds and sells utility-scale solar power projects means one thing: that the company has to sell projects at a lower price overall to make up for the buyer's need to bring more equity to the table.
First Solar recently closed a DOE loan guarantee that enabled it to achieve a higher sales price on its Agua Caliente project. First Solar has applied for DOE loans on many other projects in its pipeline too.
Ken Hansen, a partner at Chadbourne & Parke who works on solar financing, said it would be "an epic breach of faith," for the government to eliminate the DOE loan guarantee programs.
Thomas Amis, partner at Cooley, said that the DOE has done much to respond to many of the criticisms lodged against the loan guarantee program in the past, and that to gouge the program now would be penny-wise and pound-foolish. "It would be the height of irony that precisely at the moment when Jonathan Silver
executive director of the DOE loan program office has his loan guarantee team fully assembled and operating on all cylinders, it is essentially defunded," Amis said.
Amis did not want to employ the hyperbole of the solar market being "killed" as a result of an elimination of the DOE loan guarantee program, but he maintains that it's a serious issue for the growth of the U.S. solar market. While experts including Amis agree that the DOE program is more important to solar thermal companies, they worry that the former primary mechanism for financing of all solar projects -- tax equity under the investment tax credit (ITC) -- has not returned to a healthy enough level to make up for an abrupt end to the DOE loan program. Amis added that while to date the DOE loan program has been more focused on solar thermal, given the continued constraints in the private project finance market an abrupt end to the DOE loan program will have a disproportionate impact.
Additionally, the Internal Revenue Service section 1603 cash grant program, which some solar experts argue is a better way to fund renewable energy than the DOE loan program due to its wider availability, is set to expire at the end of the year. Though the cash grant program could be extended for one more year, as it was in the 2010 tax cut package (current industry outlook is not bright for its extension), any budget hit on the DOE loan program coupled with the cash grant expiration would be a double whammy for renewable energy financing.
"Very few developments can completely destroy an industry, but in a constrained financing environment the disappearance of the DOE Loan Guaranty Program will represent a huge setback to the deployoment of innovative renewable energy technologies," Amis said.
Electric Car Tax Rebate
The lithium ion battery makers have new legislative hope, and they could use it, as positive news flow was lacking in 2010 for lithium ion battery companies like
A123 Systems
( AONE),
Ener1
( HEV) and
Valence Technology
(VLNC)
.
President Obama included in his fiscal 2012 budget request a proposal to change the current $7,500 tax credit available to purchasers of electric cars to a point-of-purchase rebate doled out by the car dealerships. Senator Michigan Debbie Stabenow (D-Mich.) has been pushing this change as part of legislation since last year, and just reintroduced her legislative version of the Obama budget request at the beginning of February.
Stabenow created the "Charging America Forward Act" in 2010, but there was no comprehensive bill that came together last year to provide a convenient Congressional conduit for passage into law. President Obama has also been calling for one million electric vehicles on the road by 2015 well before the budget request, too.
A123 Systems is a corporate sponsor of Senator Stabenow's legislation, as are
General Motors
(GM) - Get Free Report
and
Johnson Controls
(JCI) - Get Free Report
.
In late January the Internal Revenue Service released the results of an audit of the electric car tax credit program. The IRS found that 13,000 claims filed for the electric car tax credit -- some by IRS workers, others by prisoners -- amounted to $33 million in suspect tax deductions for vehicles including gargantuan SUVs and bicycles. It wasn't an insignificant percentage of the electric car tax credit program either, representing 20% of the total electric car tax credits made between January 1 and July 24, 2010.
The Internal Revenue Service audit presents a nice ironic side note to the electric car rebate revival effort in the Senate, and it might be a minor talking point as Senator Stabenow pushes for the point-of-purchase rebate. Still, helping the IRS prevent SUV and bicycle owners from cashing in is probably not going to the driving force behind the legislative outlook for the electric car market act in 2011.
Is the electric car rebate just more spending at a time of a huge deficit?
It isn't new spending at all, says a Stabenow spokesperson in the Michigan Senator's Washington D.C. office. "It's an already existing rebate and we are just making it easier for consumers to access it. This is not creating a new cost to the government, but taking something that's in place and making it work better for consumers," the Stabenow spokesman said. He added that whether the cost is accounted for today at a car dealership or a year and a half from now in a tax credit, there is no difference.
Will greater adoption of electric cars cure the country's "oil addiction" or solve the greenhouse gas emissions dilemma?
Geoffrey Styles, a D.C.-area energy consultant with GSW Consulting, said in the grander scheme of budget issues, the electric car rebate is a relatively small item, however, the energy consultant also noted that one million electric cars on the road equates to less than 30,000 barrels of oil a day.
"This is inconsequential in terms of oil dependency," Styles says. The energy consultant adds that the electric car issue is even more inconsequential from a greenhouse gas emissions standpoint since the notion that all electric vehicle owners will recharge their cars during off peak hours using only wind power is a stretch. The early adopter crowd is likely to do everything possible to recharge electric cars when wind power is flowing through the line, but beyond that, it's going to be fossil fuels, coal or natural gas, Style contends.
"The emissions impact of the electric car move is nil, but that doesn't necessarily make it a harder legislative case from a spending perspective," the consultant says.
Senator Stabenow's spokesperson says that as oil prices go up and gas prices rise at the pump it's more important to develop more fuel efficient vehicles, and it becomes more apparent that the U.S. has to invest new technology so the nation is not dependent on increasingly expensive fuels of the past. "The important thing is that other countries are investing heavily in this new technology because they understand the potential, and we need to ensure that the U.S. is a leader here," Senator Stabenow's spokesperson said.
The energy consultant Styles is more pragmatic in his outlook. "The Volt and Nissan Leaf are not competing for the buyer of a Chevy Suburban or Armada, but for the buyer of a Toyota Prius or some hybrid. That reduces the savings even further and weakens the underlying policy case. However, Styles added that on a perceptual and legislative basis saying we want to promote vehicle electrification might not need more logic to support -- especially when it is a relatively minor budget item -- than simply making the case that the country needs to start somewhere.
Ben Schuman, an analyst at Pacific Crest Securities who covers the lithium-ion battery companies, said that for investors there is no immediate impact to the U.S. battery market, even if this change is made. Neither A123 Systems nor Ener1 has a major commercial passenger vehicle contract in the U.S. that would stand to benefit in 2011 from this legislative push. It's a positive in the long-term for any company in the market, but it's not a 2011 event for these stocks. The analyst also noted that he couldn't find the name of one Republican who signed on a co-sponsor of Stabenow's electric car act.
Natural Gas Vehicle Subsidies
One problem for the electric car legislation is finding a larger piece of legislation to ride through Congress. Ultimately, if there is going to be comprehensive energy policy in the U.S. that takes into account funding for renewable energy and alternative transportation, the natural gas vehicle lobby is also going to be elbowing others out of the way to have its fair shake.
It's also all going to be occurring as the Obama administration calls for an end to subsidies for oil and gas companies, and this will be part of any potential trade-off in energy debate and bargaining, and could impact every energy wish list item from electric cars to natural gas vehicles.
Senator Stabenow's spokesperson said that the elimination of oil subsidies shouldn't be a non-starter for the electric car rebate program change. "This should be about making the government smarter," he said. The Stabenow spokesperson conceded that it remains to be seen what larger bill could serve as a legislative vehicle for the electric car act. "We will pursue them as they become available," he said.
The energy consultant Styles said that any clean energy standard will need to be balanced by support for nuclear and natural gas, and those are much larger issues in the end than the electric vehicle rebate program.
In the natural gas engine space, it's a small group of companies including
Westport Innovations
(WPRT) - Get Free Report
,
Clean Energy Fuels
(CLNE) - Get Free Report
and
Fuel Systems Solutions
(FSYS)
that stand to benefit immediately from federal legislation that pushes migration of trucks and vans to natural gas engines.
Last year, there was nowhere near enough money or political will to create a massive new energy program, notes FBR Capital Markets political analyst Benjamin Salisbury. With the Republicans in control of the House, it's a more natural gas-friendly environment. However, the legislative math is still too complex to present a clear winning scenario.
The FBR analyst notes that it's not just the fiscal conservatives against the environmentalists, but the regional interests as well. Political interest from the Southwest may be focused on solar and less interested in issues related to electric cars or natural gas specifically, whereas any political interests from natural gas producing states will support the Natural Gas Act, the T. Boone Pickens-supported lobby that failed to find a legislative vehicle in 2010. There are also industrial interests that would rather not see artificial demand for natural gas stimulated and lead to a hike in energy prices.
Some energy market analysts, like Fadel Gheit of Oppenheimer & Co. have become frustrated by the lack of focus on natural gas as part of national energy policy, given it's the one resource that the U.S. has in abundance.
Yet, "if you are a zero greenhouse gas person, natural gas is not a solution. It's like methadone for the oil addiction," says FBR's Salisbury. Oppenheimer's Gheit thinks of natural has an intermediate stage in new energy policy.
"Republicans are comfortable with the natural gas story, but I don't know if we've gone over the tipping point yet," yet the FBR analyst.
FBR's Salisbury says that the energy issues have more legs than last year, but the massive focus on the deficit remains an impediment. Additionally, when it comes to energy policy, there is a major philosophical divide between the Obama administration and the Republicans. Many conservatives don't want to be in the business of picking winners and losers through federal funding for new technology, and will point to past failures in the renewable energy space funded by government programs, especially in light of spending concerns.
There is still a large block of Republicans who believe that the federal government shouldn't be in business of deciding what fuels we use, the FBR analyst says. "There's a belief that the government isn't good at making these decisions and Republicans reluctant to have the government be the driver," Salisbury says.
Thomas Amis, the Cooley partner who works on solar financing, says that there have been cases in the past of renewable energy programs supported by the government that have failed to live up to expectations, but that shouldn't be an unacceptable result for a program designed to spur innovative approaches that by definition have a fair degree of risk. "We can't support innovation and then turn around when it doesn't work in an individual case and point to that as evidence that the program as a whole is a failure."
Even with Republicans supportive of the natural gas story and more Democrats warming to the "shale story," in the opinion of the FBR analyst, the best thing for natural gas vehicles companies is to focus on being profitable on their own, says Salisbury.
As to the potential for comprehensive energy policy from Washington in 2011, the FBR analyst still isn't sure it is a tier 1 priority. Yet he adds, "It all depends on seasonal gas price increases and whether come the summer we are still talking about the deficit or gas prices. The world will look different if we have $4 gas," Salisbury says.
-- Written by Eric Rosenbaum from New York.
RELATED STORIES:
>>How High Will Oil Prices Go?
>>Will Oil Prices Sink the Global Economy?
>>Should Solar Stocks Trade on Rising Oil
>To contact the writer of this article, click here:
Eric Rosenbaum
.
>To follow the writer on Twitter, go to
.
>To submit a news tip, send an email to:
.