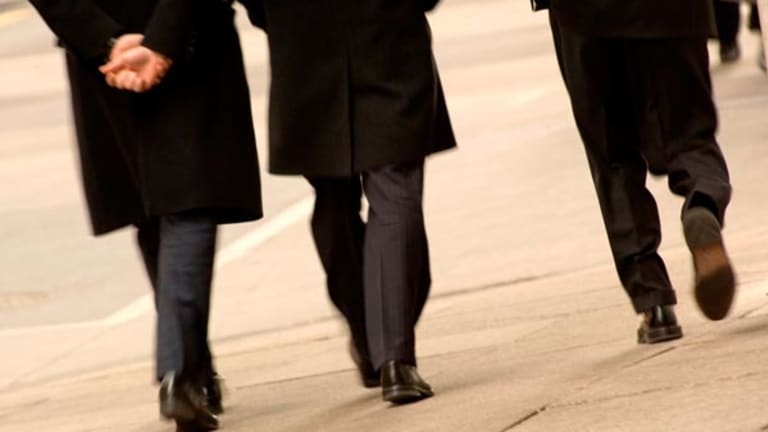 10 Ways to Make Halloween a Little Less Scary on the Budget
You don't have to spend a lot of money to have a devilish good time on Halloween.
NEW YORK (
) -- It's almost that time of the year when ghosts, ghouls and zombies come calling, but the scariest part of this holiday might be what you will spend on costumes, candy, decorations and parties.
In 2011, the National Retail Federation predicted that spending on Halloween related items would increase by $1 billion, making the holiday second in spending only to Christmas in the United States.
But you don't have to spend a lot of money to have a devilish good time on Halloween.
We talked to savings experts and compiled a list of ways you can save that will give you something to scream about:
1. Smashing the cost of pumpkins:
What's Halloween without at least one jack-o'-lantern's spooky glow? Jeanette Pavini, a savings expert with Coupons.com, advises not to jump the gun on bringing home the carving pumpkin. "Buy your pumpkins the day before Halloween," Pavini says. You may not get your pick of the patch, but you will save up to half off by waiting. As well, your pumpkin will not be DOA before the big day. If you don't want to mess with carving, even better, she says. "Get some mileage out of it," Pavini says. "If you have young ones, use stickers, colored markers or paint to decorate a pumpkin that will last through Thanksgiving."
2. Getting ghoulishly good deals on costumes:
Pavini says buying new costumes every year at $30 to $80 a pop can get expensive. She advises your money to rest in resale shops, where you can save up to 80% on the cost of a new costume. "Sweeten the deal by trading in your old Halloween costumes and get credit toward your purchase, or even make a profit," Pavini says.
3. Bringing costumes back from the dead:
You can also recycle costumes, says Brittney Hansen with HalloweenCostumes.com. Bee costumes are one of the most popular ones each year, but can be turned into a "zombee" costume, a queen bee or killer bee. Have an
Alice in Wonderland
costume? Hansen says it can easily be turned into a '50s housewife, Wendy from a popular fast food chain, a carhop or zombie Alice. Susie Cortright, owner of the site Momscape.com, says organizing a costume swap with family members or other moms in the neighborhood is another good way to save.
4. Create a monster:
You can make just about anything you want from items at home, says Crystal Stemberger, who blogs at
. One of her favorite costumes, which she wore two years in a row -- and may be especially funny this year, given the referee controversy in the NFL -- was a blind referee. Stemberger says she made it using a black pair of pants, black-and-white striped shirt, dark pair of glasses and a dowel rod painted white. If you're short on ideas, Cortright says you can get plenty of them on
Pinterest
.
5. Save when saying "bone appetit":
Costumes are one of the biggest expenses, but candy for the big night ranks right up there. Larry Kirchner, editor of
HauntWorld Magazine
, offers these tips: "Don't overestimate the amount of candy you will need, be realistic, buy in bulk and choose hard candy, which is less expensive than soft candy." Pavini also advises consumers not to open all of the bags of candy until you need them. "Open candy bags one at a time. That way if you don't finish them,
you can return the bags that you didn't use."
6. Go Walking Dead for deals:
If you're a coupon shopper, now is the time to look in those Sunday circulars and online for coupons that will help you save on Halloween-themed items. Stephanie Nelson, with CouponMom.com, says that all through this month there will be in-store sales and coupons as well as online coupons for candy and party-themed treats. She says to also watch for coupons to local hayrides, haunted houses, pumpkin festivals and other fall-themed activities, which can run as high as $20 per person without coupons or discount tickets offered at local retailers.
7. Find the trick to the treat bag:
Cortright says instead of buying a disposable treat bag, it might be fun to get crafty with your kids and make a cloth one that can be carried from year to year. "All it takes is some fabric markers and a pillowcase," Cortright says. "Your kids may even want to add to the decorations on their treat bags each year, creating an ever-evolving memento of Halloweens past."
8. Haunt garage sales:
"You can find cheap Halloween decorations at garage sales," savings expert Andrea Woroch says. "In the weeks leading up to the event, scour your neighborhood for any yard sales and see if any seasonal goods are available." Cortright says you can also find a variety of freebies online. "They are easy to find and may include anything from printable coloring pages, mazes and craft ideas to templates for decorations and stencils for creative pumpkin carving."
9. Give new life to the party:
If you're having a Halloween party, says Lisa Raynolds, savings expert with RedPlum.com, you don't have to kill your budget. She advises to plan your party food around savings. "If you find a fantastic coupon, don't dismiss it simply because the item is not usually on your party list," Raynolds says. "Planning your party hors d'oeuvres at the same time as reviewing coupon offers and store circulars lets you take advantage of really great deals, and try new recipes." As for decor, cover helium-filled balloons with a white cloth to give the appearance of ghosts and replace your regular light bulbs with black ones.
10. Plan for the day after the dead have risen:
Rise and shine. It's never too early to start planning for next year. As with other holidays, you can find some great deals on costumes and decorations, says Howard Dvorkin, CPA and author of the book
Credit Hell: How to Dig out of Debt
. "If you buy a costume right after Halloween, your friends may think you are crazy, but it's never too early to start planning for next year," Dvorkin says. We wouldn't recommend saving on candy for next year, though; it might be a little too scary by next Oct. 31.
Kerri Fivecoat-Campbell is an Arkansas-based journalist who writes for
TheStreet
and
MainStreet
on personal finance, small business and leisure/travel issues.