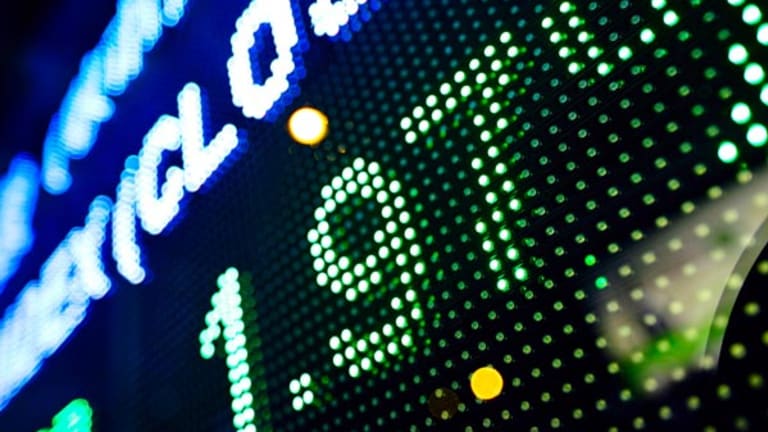 10 Used Cars to Check Out Before Buying New
The average American car is more than a decade old, which makes reliable cars from 2002 an appealing option.
The average American car is more than a decade old, which makes reliable cars from 2002 an appealing option.
NEW YORK (
) -- Amid all the economic turmoil of the past few years, Americans apparently became the car-buying equivalent of high school seniors working at the
Tastee Freez
.
The best car of the era, it seems, is one that got you from place to place reliably, cost little to own or maintain and could darken the driveway until such time as its owner needed to replace it or could afford better. An inexpensive car more than a decade old was considered a jalopy half a century ago, a hoopty in more recent decades and a beater in certain circles, but is known as just "the car" in American homes today.
Automotive data service
Polk
revealed last month that the average age of cars and light trucks on U.S. roads is 10.8 years. That's up from 8.9 years a decade ago and 9.8 as recently as 2007. New car sales slumped during the 2008 and 2009 recession years as America's drivers squeezed as much mileage out of their old cars as possible rather than risking a large investment.
According to
Manheim Consulting
's
Used Vehicle Value Index
, used car prices are just 1.6% off their highest level since the index was introduced in 1995. Dwindling new car supply and used car lots already depleted of 2- and 3-year-old vehicles by the recession have driven prices up 0.6% from last January as sales increased 5% in 2011 and more than 10% from 2010.
That's making a lot of formerly undesirable older vehicles a lot more popular. Manheim found that the average selling price for a compact car is 5.1% higher than it was a year ago. If owners are looking to sell their old
Toyota
(TM) - Get Report
Camry,
Honda
(HMC) - Get Report
Accord or
Ford
(F) - Get Report
Fusion, Manheim says they'll make 4.7% more on the deal than they would have last January. Even used pickups and vans have benefited as demand accelerated 0.7% and 2.7% respectively within the past year. Just about the only vehicles not speeding off the lots are fuel-inefficient SUVs. Their value has dropped 4.8% year over year as smaller crossovers sip their gasoline more slowly.
While Polk says American car buyers are regaining their confidence, they're also learning the value of an older, cheaper, equally reliable vehicle. Considering the advanced age of the average American car, we asked the folks at
Kelley Blue Book
to see what decade-old models should factor into car buyers' decision-making this year. They came back with an extremely flush selection of 20 vehicles.
"The average age of vehicles on the road today has been increasing not only due to improvements in the quality of vehicles produced in the last 10 years but it has also been driven up by the sharp reduction in new vehicles sales since 2009 reducing used vehicle supply," says Alec Gutierrez, Kelley Blue Book senior market analyst. "Since we expect the supply of used vehicles to remain limited through at least 2012, these vehicles are likely to depreciate only minimally as time goes on."
The list focuses on model year 2002 used vehicles with a Kelley Blue Book Private Party Value of less than $10,000. The vehicles listed are assumed to be in good condition with approximately 118,000 miles, as per Kelley Blue Book's mileage depreciation schedules. The list was further reduced by focusing only on those vehicles KBB expects to require minimal maintenance based on their proven reputation for reliability.
To eliminate certain redundancies, we've pared that list to 10 decade-old cars worth considering before buying new. They may have some wear on the tires, but consensus is that each of the cars on the list should be able to hit or break 200,000 miles with a minimal amount of maintenance:
10. Ford Escape
Trim:
XLT four-door
Original MSRP:
$23,935
KBB private party value:
$5,735
Retained value:
24%
Get ready to see a whole bunch of small SUVs/crossovers on this list. The decade-old parentmobiles of choice are dominant in reliability and resale value, with the Escape being no exception.
The Escape's XLT package, however, is a fine example of how a loaded used car offers more value than a stripped-down newer model. The top-of-the-line XLT bumps drivers from a 2.0-liter four-cylinder engine to a 3.0-liter V6 that's a beast in its class at 201 horsepower and can tow up to 3,500 pounds. That trim also comes with privacy glass and a six-disc CD changer, which admittedly hasn't aged so well as an amenity.
Its fuel economy isn't so hot at a combined 20 miles per gallon, but it can seat five people more comfortably than its smaller competitors from Honda and Toyota. It also offers 65 cubic feet of cargo room with the seat down.
The Detroit Three didn't make much of an impact with their 2002 offerings, especially considering KBB's list is devoid of
General Motors
(GM) - Get Report
and
Chrysler
offerings, but Ford still had a few models that could stand the test of time. Its now-discontinued Crown Victoria sedan joined the Escape on this list by retaining 19% of its value for vehicles with the LX package.
9. Nissan Altima
Trim:
2.5 S sedan
Original MSRP:
$19,389
KBB private party value:
$4,715
Retained value:
24.3%
So begins the Japanese dominance of used car offerings.
Of the 20 reliable used vehicles on KBB's list, Toyota, Honda and
Nissan
(NSANY)
made 14 of them. Domestic, Korean and German manufacturers have since caught up, but the Japanese automakers were well ahead of the pack by the time the 2008 fuel crisis hit and everyone else began focusing on efficiency and durability.
"Ten years ago the Japanese Three produced the most reliable vehicles in nearly every segment they competed," KBB's Gutierrez says. "They dominated the market when it came to fuel economy, reliability and value, while the domestic manufacturers were more focused on building fuel-thirsty sport utility vehicles."
The midsized Altima is a prime example of that forward-thinking approach. Even the 2.5-liter four-cylinder version generates 175 horsepower while getting a combined 24 miles per gallon. That justified the three-pod, sports-car instrument layout, but belied features that were ample even for a midsize flagship.
This Altima is loaded with a tilt and telescopic steering wheel, a power point inside the center console (at the time, a novel alternative to the cigarette lighter for cell phone charging) and steering wheel-mounted controls for the stereo and a trip computer. The big selling points, though, include leather seating, an auto-dimming rearview mirror, HomeLink universal transmitter, an in-dash six-disc CD changer (still waiting for that CD revival), high-intensity headlights and a power sunroof.
If the Altima's a little big for buyers still considering a used Nissan, the Maxima SE sedan still fetches 22.4% of its original MSRP and can withstand a whole lot of wear and tear.
8. Subaru Legacy
Trim:
L sedan
Original MSRP:
$20,620
KBB private party value:
$5,140
Retained value:
24.9%
Unlike some of the other cars on this list loaded with features and space that have aged extremely well over the past 10 years, this bare-bones base model Legacy has exactly one thing going for it: all-wheel drive.
If you just shrugged your shoulders at that feature, chances are you live a fairly charmed existence that doesn't involve scraping ice off the windshield each winter and figuring out what to do with the snow once the front yard is piled higher than your head. Bully for you. For everyone else, that actually comes in pretty handy when parallel parking between the snowbanks and pulling the car up a long, flake-coated driveway.
The Legacy's air conditioning, anti-lock brakes, cruise control, power windows and locks and tilt steering wheeI aren't a whole lot to write home about, but its combined 22 miles per gallon is better than that of all-wheel-drive or four-wheel-drive SUVs. Its side airbags, meanwhile, are a nice throw-in for the price.
The all-wheel drive gives the Subaru brand a distinct advantage when it comes to resale and reliability, which is why this isn't the last Subaru you'll see mentioned here.
7. Honda Accord
Trim:
LX sedan, EX coupe
Original MSRP:
$22,740
KBB private party value:
$5,115 for the sedan, $5,775 for the coupe
Retained value:
22.5% for the sedan, 25.4 for the coupe
The Accord accounts for two of the four Hondas in KBB's 2002 Top 20 for the same reason it was a huge-selling car in its initial year: It's insanely reliable and almost annoyingly inoffensive. About the only knocks on the car are that A) There's nothing really special about it and B) Way too many other people own them.
Yet that's exactly what you want out of a car you're looking to ride into the ground. The LX is a bit more efficient at 21 miles per gallon in the city and 29 on the highway thanks to its 2.3-liter four-cylinder engine. The coupe, however, makes up for its combined 22 miles per gallon with a 3.0-liter V6 and 200 horsepower.
Each is stocked with a whole lot of family-friendly storage features such as the center console, multiple pockets and cup holders, but also includes standard anti-lock brakes and side airbags. The loaded EX gives a buyer a leather interior, alloy wheels, power moonroof, automatic climate control, CD player, premium sound and steering-wheel radio controls, but at the end of the day he or she is still driving the same used utilitarianmobile.
The roar of the engine is nice, but nice, sensible speed, handling and passenger space lasts forever.
6. Subaru Forester
Trim:
L four-door
Original MSRP:
$21,625
KBB private party value:
$5,505
Retained value:
25.5%
All-wheel drive means as much to Forester's allure as it does to that of its stablemate, the Legacy. What this mini-SUV has going for it, however, is a beloved body type Subaru just doesn't make anymore.
The 2002 Forester was meant to be a small SUV, but always looked and rode like a large station wagon. It had a low center of gravity, high ceilings and 63 cubic feet of cargo space with the rear seats down -- a step above a grocery-getter, but just a few notches below a true off-road vehicle.
Take one look at Foresters of this vintage on the roads today and rugged terrain isn't really what they're being asked to tackle. Leave that to the mountain bikes on the roof or the soccer gear and tents tucked away in the wayback. This is the archetypal lacrosse-practice car, and a 2.5-liter four cylinder with a 165 horsepower engine that gets a combined 22 miles per gallon is game for shuttling duties.
Just hope someone has replaced the standard cassette deck. We know they're making a comeback in the hipper circles, but one of the kids may still try to jam an iPhone into it.
5. Acura RSX
Trim:
Two-door sport coupe
Original MSRP:
$21,330
KBB private party value:
$5,580
Retained value:
26.2%
Acura's the only luxury marque to make KBB's list, and it took a car that hasn't existed in six years to put it there.
Once known as the Acura Integra, the RSX took its new moniker in 2002 as Acura tried to play the alphanumeric game with
Audi
,
BMW
,
Mercedes-Benz
and Lexus. The RSX is a zippy little two-door that cranks an impressive 200 horsepower out of its 2.0-liter, four-cylinder engine but still clings to the comforts of its luxury line.
All RSX models came with automatic climate control, sport seats, a power moonroof, a leather-wrapped steering wheel and a then-amazing in-glass radio antenna standard, with some getting a
Bose
stereo system as an upgrade.
It's not as powerful as a true performance car and not as plush as some of its luxury competitors, but the RSX gets a combined 26 miles per gallon and has reliability uncommon in most luxury brands. Picking up a loaded NSX for less than $6,000 will make buyers stand out, especially since the model hasn't been made since 2006. But it'll also make them pretty savvy.
4. Toyota Highlander
Trim:
Sport utility four-door
Original MSRP:
$27,370
KBB private party value:
$8,910
Retained value:
32.6%
If there was a sign the SUV tide was turning, the Toyota Highlander was it.
Toyota has a whopping eight cars among KBB's Top 20 2002 models, but the Highlander was just a year old when its 2002 version was released. In its sophomore year, however, the midsized Camry-based crossover was already tasked with weaning Americans off the gas-guzzling truck-based 4Runner.
Mission accomplished. The Highlander drives like a sedan and gets a sedanlike combined 22 miles per gallon out of its 3.0-liter V6 engine. Unlike the Camry, however, it provides 38.5 cubic feet of cargo space with the seats up and a cavernous 81.4 cubic feet of room when the 60/40 seats are knocked down.
Seeing that it had a family blockbuster on its hands, Toyota equipped the Highlander with standard ABS, skid control, "snow mode" for slick surfaces and child seat anchors. Throw in standard air conditioning, CD/cassette combo stereo with six speakers, cruise control, tilt steering wheel, bottle holders and grocery bag hooks standard and the Highlander starts to earn its high resale price.
One thing to note if you're considering one, however, is that the Highlander came in standard and four-wheel-drive configurations. If you can find the latter for less than $9,000, jump on it.
3. Mini Cooper
Trim:
Base hatchback
Original MSRP:
$16,850
KBB private party value:
$5,640
Retained value:
33.5%
Hard to believe it's been 10 years since the revived Mini Cooper first graced our shores.
Surprisingly, the Mini's retro exterior and everything it conceals have held up remarkably well over the years. The company that brought it back to the U.S., BMW, doesn't have any other cars in KBB's decade-old Top 20 and isn't known for keeping its cars out of the shop for such long periods.
The Mini's turned that idea on its head while giving owners of its original 2002 incarnation the same 1.6-liter, 115-horsepower engine that made the car so fun to drive in the first place. That horsepower number may seem a bit undersized compared with 160-horsepower midsized cars on the morning commute, but that horsepower is pushing a svelte 2,300-pound car and taking turns like a BMW twice its size.
The look of the car turned people onto it immediately, but the drive and standard features such as six-way manually adjustable faux-leather seats, a tilt steering wheel, centrally mounted speedometer, air conditioning, a six-speaker stereo with CD changer pre-wiring, speed-sensitive intermittent wipers and power windows, locks and mirrors didn't hurt. It's also a safe little box with ABS, cornering assist, seat-mounted side-impact airbags for the driver and front passenger, head airbags and a crash sensor that turns on the hazard and interior lights automatically and unlocks all the doors in the event of a collision.
You'll have to cross your fingers and hope the original owner spung for the premium package if you want cruise control or a sunroof, but it'll look just as sexy while giving owners minimal hassle for their money.
2. Honda CR-V
Trim:
LX sport utility
Original MSRP:
$19,640
KBB private party value:
$6,660
Retained value:
33.9%
How popular is this mini SUV? Have you been outside a school at pickup time lately?
The SUV in this truncated mold has become the weapon of choice for the modern parent who still doesn't like the idea of cramming the family into a sedan but doesn't miss the low mileage and high gas bills of the old, giant Suburban Assault Vehicle. The 2002 was the start of the CR-V's second generation and just got an upgrade to a 2.4-liter, four-cylinder engine with 160-horsepower that made its late '90s incarnation look like a riding lawnmower.
That's secondary only to the CR-V's most essential feature: room, and lots of it. There's lots of headroom, lots of legroom, 33.5 cubic feet of cargo space with all the seats in place and 74 cubic feet when they're down. Tucked into all that space is air conditioning, power windows and locks, a one-touch up-and-down driver window, a CD player, rear-seat heater ducts and two 12-volt accessory outlets to keep everybody's gadgets going.
As with several of the small SUVs made in 2002, there's a four-wheel-drive version that's worth hunting around for. Even without it, this would likely be the most sought-after vehicle of this vintage if not for one consistent little competitor ...
1. Toyota RAV4
Trim:
Sport utility
Original MSRP:
$18,435
KBB private party value:
$8,110
Retained value:
44%
If you tend to get the CR-V and the RAV4 confused, don't worry. You're supposed to.
The king of the used pocket utility vehicles, however, seemed a little more like a wagon at this stage of the game. The 2002 RAV4 handles like a car, gets 148 horsepower out of its 2.0-liter four-cylinder engine and has adjustable cup holders and several storage bins for family vacations and schlepping to and from school or soccer practice.
If there's one lesson to be taken from this list, it's that those little details and the knowledge that you can rely on them for years at a time don't get less important with age. Were features such as ABS brakes, aluminum wheels, air conditioning, remote keyless entry and a power sunroof optional in the 2002? Yes, but it gets a combined 25 miles per gallon, has dual front airbags and an extremely tight suspension for a small SUV of its type.
Having children is an expensive proposition and forces certain elements of American households into a period of stasis while they're in school. If the dishwasher with the wonky rack and the living room furniture straight out of
The O.C.
are in it for the long haul -- or at least until the kids get out of college -- the car's likely in a similar state. When you need a lot of years and space for your money, a car such as the RAV4 can take the beating until you're back in the market.
-- Written by Jason Notte in Boston.
>To contact the writer of this article, click here:
Jason Notte
.
>To follow the writer on Twitter, go to
.
>To submit a news tip, send an email to:
.
RELATED STORIES:
>>10 American Products That Aren't American
>>Airstream CEO Shares Secret Of Resurgence
>>5 Best Cars For New Year's Resolutions
Follow TheStreet.com on
and become a fan on
Jason Notte is a reporter for TheStreet. His writing has appeared in The New York Times, The Huffington Post, Esquire.com, Time Out New York, the Boston Herald, the Boston Phoenix, the Metro newspaper and the Colorado Springs Independent. He previously served as the political and global affairs editor for Metro U.S., layout editor for Boston Now, assistant news editor for the Herald News of West Paterson, N.J., editor of Go Out! Magazine in Hoboken, N.J., and copy editor and lifestyle editor at the Jersey Journal in Jersey City, N.J.