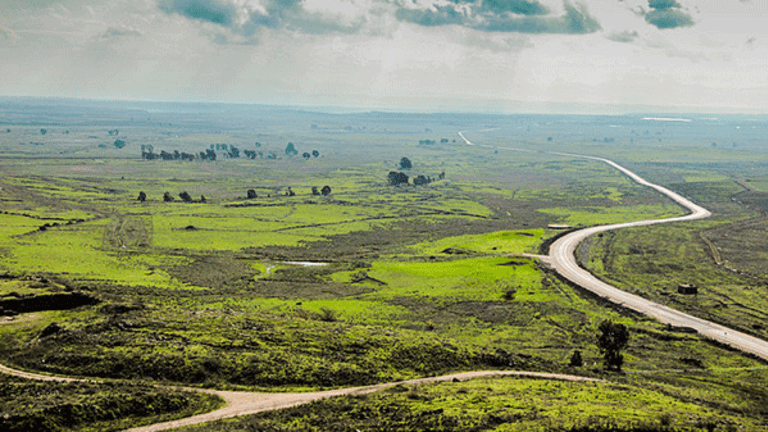 Publish date:
10 Travel Trends to Watch
Here are 10 wild things to expect out of your vacation next year!
Here are 10 wild things to expect out of your vacation next year!
Editors' pick: Originally published Nov. 30.
Next year looks to be an exciting one for travel. With new countries beefing up their industries (hello, Croatia!) and Americans brushing up on their Canadian trivia, the landscape is evolving quickly for tourists of every stripe.
With that in mind, the folks over at Euromonitor have put together their list of predictions for the travel market in 2017. It's an inside-baseball look at what some of the biggest names in travel think will emerge in the months ahead. Some of their predictions we can already see taking shape around us, while others are a little more under-the-radar, but this list has a little something for just about everyone.
Here are their predictions for 10 ways that your vacation might change in the coming year:
10. America
The rise of co-living communities
We've written in the past about the popularity of hostels among Millennial travelers, who increasingly are ditching the Waldorf for a backpacker bar well into their late 20s and 30s.
Well, Euromonitor expects that trend to continue and accelerate with the growth of co-living communities, shared spaces where people can live and work while keeping their sense of a close-knit community. Billed by some as "dorms for grown-ups," this trend started as a housing alternative for young people who want a break from increasing urban isolation. 
Today the idea has broken into the travel industry, from the growth of hostels to Roam, a company somewhere between hostel, co-living and time share property.
"I think it is at the moment very much a Western phenomenon," said Wouter Geerts, a travel analyst with Euromonitor. "It's more to do with workers becoming more flexible, more freelancers, more people working in the gig economy. More people are traveling for work, and more people don't necessarily need to be in a given space to do their job."
9. The U.K.
The return of supersonic travel
The last commercial flight of the Concorde took off on November 26, 2003. Battered by high costs and the aviation plunge post-9/11, the luxury company shut its doors and took with it the only commercial supersonic flight in the world. Now, Euromonitor predicts, the dream of faster-than-sound travel may be coming back. Introducing Boom, a company that promises to get you to London in less time than it takes to watch The Fellowship of the Ring.
"There's a number of companies looking into this," Geerts said. "We mentioned Boom in the report, which is an American startup, but one of their main funders is Virgin, which is why we logged it as a U.K. trend."
"I think the reason why it's interesting is they have alleviated some of the criticism that used to be around noise and air pollution," Geerts added. "I think we're at the stage now where there is a real possibility of it becoming a reality."
The appeal of faster flights is obvious, although priced at $2,500 each way, this trend might be reserved for a select few. Still, if you can swing it, the chance to ride your own sonic boom may soon be there for the taking.
8. Mainland Europe
The growth of "microadventures"
For many people, time has increasingly become the big limitation on their travel dreams. For vacation-conscious Europeans, this is a big problem. After all, this is a community that can visit Athens, Paris and Rome by train. Having to stay at home simply isn't in their DNA.
The result, Euromonitor predicts, will be the rise of the "microadventure," smaller, more focused trips that maximize time.
"Many busy Europeans do not have time for traditional adventuring and so are opting instead for a microadventure," the company wrote in its report. "The adventure can range from a simple sleep-out under the stars to a more challenging hike, cycle, swim or kayak but tends to be minimalist in terms of gear. [They] can be solo affairs or undertaken with friends or family."
In other words, we can expect Europeans to discover the road trip.
7. The Middle East
An emphasis on hiking and history
Every year millions of people visit countries like Israel, Saudi Arabia and Egypt.
The main drivers: history and faith. Although torn by security concerns, this is also one of the richest archeological regions on the planet. For thousands of years, civilizations have built cities and temples that still endure today, and unsurprisingly visitors from around the world want to visit.
Expect travel industries throughout the Middle East to double down on that in the coming year, opening up literal pathways for travelers to visit the region. This is especially true for natural parks in Israel, as well as religious pilgrimages, which Euromonitor expects to be particularly popular.
6. Africa
Wilderness spa and wellness packages
In Sub-Saharan Africa, the travel industry is overwhelmingly dominated by nature. With few exceptions, tourists visit this massive continent to experience its unique landscapes and wildlife, particularly in the nations of Kenya, Nigeria and South Africa.
It's an industry that contributes nearly 8% of all of the Sub-Saharan African economy. More than 65 million people visited in 2014, and tourism has more than quadrupled in the past 15 years. So expect these countries to capitalize on what works. In particular, Euromonitor expects the travel industry in Sub-Saharan Africa to cater to an increasingly wealthy crowd, focusing on health, wellness and spirituality.
"This has been seen in a rise in the concept of 'wellness in the wilderness,'" according to Euromonitor's report, "where a traditional safari break is accompanied by meditation, yoga and spa services. Typically, consumers of these types of breaks are relatively older and wealthy holidaymakers, often female, who are looking for more than just a typical African getaway."
This, coupled with eco-tourism, is predicted to become the next big trend on the savannah.
5. Asia
Chinese theme parks
If there's one thing that's indisputably true in the glorious, chaotic rumble that is 21st-century China, it is that this nation loves to build. So much so that it has erected entire cities that have no use yet, putting up skyscrapers and then sitting back to wait for the people who'll fill them.
The same holds true for amusement parks. China loves to build them, often copying themes (or exact designs) from popular destinations in other countries. The rest of Asia loves to visit them.
Expect that to pick up in 2017.
The Asian theme park market is enormous, with attendance soaring past even North American standards. In China alone, visitors are expected to spend $6 billion per year by 2019. With the recent lifting of government restrictions on smaller park development, and 2016's opening of both Disney Shanghai and rival Nanchang Wanda City, this looks like it will be one of the dominant markets for the foreseeable future.
At the very least, there are billions of dollars riding on that bet.
4. India
Becoming female-friendly
In the professional travel community few destinations are more polarizing than India. People who've been will rave about the colors and food and history with one breath, then curse the crowds, the noise and (often enough) the food with their next. Some people return again and again, while others mutter, "I'll Never Do It Again" and book a trip for Paris.
But on one thing virtually everybody can agree: it can be a very difficult trip for single women. The local travel industry is determined to change that.
"When you look at the size of the country, the culture and the attractions that it has, and then you look at the number of international visitors it has," Geerts said, "it's quite crazy to think that India is so low on the ranking list of places that people want to visit. And one of the reasons is because, I think, it doesn't have the best reputation as a place to visit if you're a woman."
Leadership is coming from the top on this issue, with a government push to build out tourism, and it's already having an effect. Startups aiming to make India a better destination for women travelers have begun to grow, including all-women taxi fleets designed specifically to ease safety concerns. It's a step in the right direction, and one which Euromonitor expects to pick up.
3. Cuba
An emerging destination
It should perhaps come as no surprise that next year, Cuba is going to become a bigger deal than it was before.
Even before the death of Fidel Castro the island nation had been steadily moving towards greater ties with the outside world, both expanding its tourism market with Europeans (already a major part of the nation's economy) and gradually opening its doors to the United States.
Whether those connections with America will continue, Cuba itself is expected to grow as a global travel destination either way.
After all, you can already book a room in Havana via Airbnb.
2. Technology
Virtual reality will help bring back travel agents
After being run out of business almost entirely by the internet and online booking sites, the travel agent has been making a comeback… fueled by the very technology that originally punished them. Bespoke agencies increasingly make a living off of specialized knowledge, helping clients answer questions that Google can't. Others offer an appealing counterpoint to the information overload of the World Wide Web, promising a one-stop shop for people who don't want to spend hours reflexively searching for the best deals.
Now, expect virtual reality to start making headway into this space as well.
"[It] has entered the travel arena," Euromonitor reports, "with companies involved in hospitality, transport and tours using the concept to encourage customers to try before they buy. VR can be used to show the layout of cruise ships, resort facilities at different seasons throughout the year as well as landmarks and attractions in a destination."
No longer wielding the pamphlets and brochures of old, Euromonitor increasingly expects travel agents to whip out fully immersive headsets for a tour of that spa, temple or resort. It's the closest thing to try-before-you-buy… although time will tell if customers are actually sold.
1. Packing
Introducing bag-free travel
First travelers ditched checked luggage for carry-ons. Then they ditched formal hotels for the ad-hoc apartment rental. Now, are they about to blow off the suitcase altogether?
Companies like unPack think so, and they're not alone. The final trend of 2017 is the ultimate in packing light: not packing at all. Instead, Euromonitor predicts, travelers will use services like unPack to ship rented luggage to their hotel, complete with clothing that they'll simply send back at the end of their trip.
Or perhaps they'll simply rent a wardrobe along with their hotel room. For clothiers looking to place merchandise, it could be the perfect synergy, Geerts suggested, creating a sort of "minibar closet."
"There are," he said, "just short of 4 million clothing specialist stores in the world, but there's almost 29 million hotel rooms. That shows you the potential that hotels have for this trend."
While this idea already exists in some utilitarian corners, such as hotels which rent out exercise clothes, color this reporter skeptical. It seems unlikely that people will want to spend their vacation in someone else's underpants, or that they'll risk having that mail-ordered bag simply not arrive.
But who knows. I also once remarked, "Who'd wait for a movie by mail when they can just go down to the local Blockbuster?"