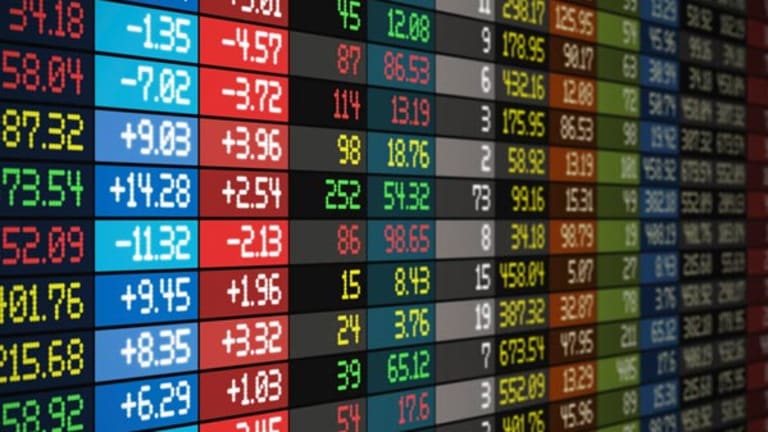 10 Tips to Win Cyber Monday
Did you know emptying your shopping cart can win your rewards later on? Let the experts show you the way.
Did you know emptying your shopping cart can win your rewards later on? Let the experts show you the way.
NEW YORK (
) -- Even staying home and ditching the long lines at stores on Black Friday and after you can score impressive deals on the Internet, thanks to Cyber Monday -- Nov. 26 -- typically the busiest online shopping day of the year.
And the deals will be more plentiful than last year. Some 85% of online retailers will run a promotion Cyber Monday, up about 8% from last year, according to the National Retail Federation.
When it comes to searching the Web for the best deals, our experts weighed in with 109 Cyber Monday shopping rules.
1. Research
Come up with a plan of which websites you're going to shop from. Will it be the big box online retailers or some of the smaller sites?
Regardless, Internet shopping always comes with some risk, especially when entering personal information and credit card numbers. "Make sure there's some type of security badge that's posted on the website," says savings expert Jeanette Pavini of Coupons.com.
Typically, you'll see badges from TRUSTe or VeriSign, which help distinguish the reputable sites from the scammers.
2. Prep and plan
If you come across a deal on Cyber Monday, don't expect it to last too long.
"To save time, prep by setting up accounts with retailers you plan to shop at in advance. Fill in shipping/billing information and even consider saving credit card information to streamline the process," consumer savings expert
says.
3. Live chat
Check to see if the online retailer offers a live chat with a sales representative. Sometimes the chat screen will appear automatically on the screen; on some sites you'll have to click on a link to initiate the chat.
Using the live chat feature can be helpful when you come across a competitor retailer selling the same item for less. "Ask the salesperson via chat if they can match the price and you can even send them the link of the website or retailer that offers the item at a lower price," Pavini says.
4. Empty your online shopping cart
If the items you plan to buy aren't on sale, consider adding them to your shopping cart anyway. Don't buy the items just yet -- instead, empty the cart, which may prompt the retailer to email you a coupon a few days later.
"If an online retailer notices you've emptied your sopping cart, within two to three days they may send you an incentive for you to come back, usually in the from of a discount, sometimes upward of 10%," Pavini adds.
5. Return policies
Even if you scored free shipping with your online purchase, double-check to see if the retailer covers the shipping cost should you need to return the item. Sometimes the retailer provides a shipping label, but they may still deduct the shipping cost from the amount of the refund.
Otherwise, it's best to shop at online retailers that also maintain bricks-and-mortar stores, since these locations will usually accept returnson items bought at the online store.
6. Rewards credit cards
Use a credit card with a robust rewards program for your online purchases to make the most out of points, cash-back programs and airline miles.
"Credit card companies like
Chase
(JPM) - Get Report
offer extra incentives and bonus points to card members through their Ultimate Rewards. This way you rack up points to redeem toward future purchases or redeem for gift cards to give as gifts," Woroch adds.
7. Coupon codes
The most important rule of saving money is coupon codes. Even if an item is already on sale or heavily promoted as a top Cyber Monday deal, you still need to spend a few seconds searching for a coupon code online -- and that's all the time it takes.
Coupons.com has a separate
that includes codes from
Sears
(SHLD)
,
Office Depot
(ODP) - Get Report
,
Macy's
(M) - Get Report
and others.
8. E-gift cards
Buying discounted e-gift cards is quick way to cut costs without the use of coupons. At sites such as GiftCardGranny.com you can buy a $33 e-gift card to
PetCo
for about $28 -- roughly a 16% savings.
When checking out on an online retailer's website, simply enter in the e-gift card's code to redeem its value.
9. Retail email
Subscribing to the email list of your favorite retailers may prompt you to spend more money, since the emails constantly remind you of sales and promotions, but during the holiday season it's wise to subscribe to the store's email list.
Think about it: This is the time of year you're shopping for not just yourself, but for friends and family. So you might as well make the most of it by connecting with your retailer. The email lists will keep you up to date on Cyber Monday specials as well as promotions, coupons and store events for the rest of the holiday season.
10. Shipping dates
Especially when it comes to gift giving, before you make an online purchase you should peruse the retailer's shipping options to gain a sense of when the item will arrive.
If an item is out of stock, check to see when it's back in stock -- and more importantly, how fast the retailer can deliver it to your doorstep.
Gamm is the founder of the personal finance website HelpSaveMyDollars.com. He has appeared on NBC's TODAY, MSNBC and CNN. Follow Scott on Facebook and Twitter.