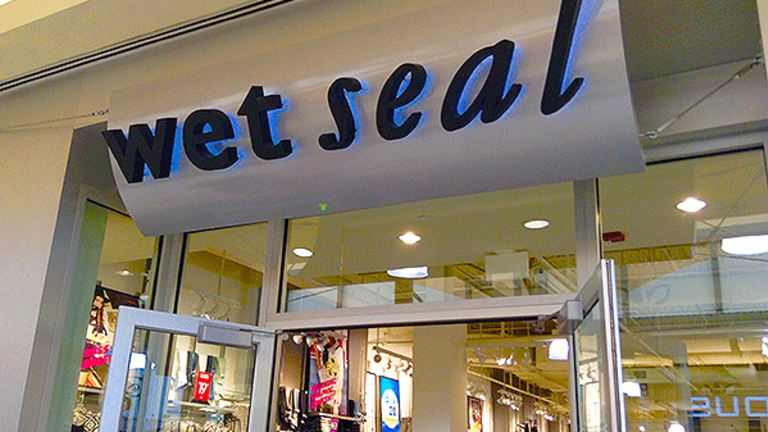 10 Sad Back-to-School Shopping Stores You Won't Be Visiting This Year
A spate of retail bankruptcies and pressure from online shopping has changed the back-to-school marketplace in 2017. The death of Sears is nigh.
There was a time when back-to-school shopping options were limited to whatever stores were within driving distance.
It's taken brick-and-mortar retailers awhile to figure out that those days have long passed.
The National Retail Federation, the industry group that's supposed to hold retailers' hands and tell them everything will be O.K., has mixed news for store-based retailers as they head into back-to-school shopping season. While the group estimates that parents will spend $83.6 billion this year amid increased consumer confidence, 46% of shoppers with children in grades K-12 will shop online this year. That's still less than the 57% who'll hit department stores and the 54% who'll shop at discount stores, but that also isn't where the story ends.
Parents of college kids -- or parents who've had more than a decade to figure out back-to-school shopping -- plan to do most of their shopping online. The 44% who'll shop from their laptops or mobile devices eclipses the 40% who'll go to discount stores and the 39% who'll visit department stores. Sadly for office supply stores, only about a third of parents or less will be coming through their doors with back-to-school lists.
You don't have to have a kid in school to figure out that the retail landscape is changing. While Sears (SHLD) and Kmart close stores and maintain their death rattle, Amazon (AMZN) - Get Amazon.com, Inc. Report makes a bid for Whole Foods (WFM) , gets into Blue Apron's (APRN) - Get Blue Apron Holdings, Inc. Class A Report delivery business and decides what corner of the retail marketplace it's going to swallow next. Kids no longer have to hope their summer vacation or cool aunt takes them past a Forever 21 or Uniqlo: Delivery services will drive right past the sad strip malls of their faceless town in Nowhere, U.S.A., and give them a wardrobe straight out of Brooklyn or the Harajuku District.
Brick-and-mortar retail chains that relied on malls and parochial desperation are now foundering. BankruptcyData puts the number of retail bankruptcies in the U.S. at more than 300 through the first half of 2017 alone. Back in April, Credit Suisse issued a report says that the number of individual brick-and-mortar store closures in 2017 could top the record set in 2008, resulting in over 140 million square feet of retail vacancy. Moody's, meanwhile, put the number of retail chains teetering on bankruptcy at 22, or higher than the 19 in the same position at the height of the recent recession.
With back-to-school shopping ramping up and retail awaiting a seasonal bump that's crucial to their survival, shoppers are venturing into a retail marketplace drastically different than what they saw during the winter holidays or even in the spring. After surveying the damage, we've found five retail chains that consumers likely won't be visiting while preparing their kids for the first day of school. Unless you like vacant stores or nonrefundable purchases, here are just a few of the options that are off the table for back-to-school shopping in 2017: