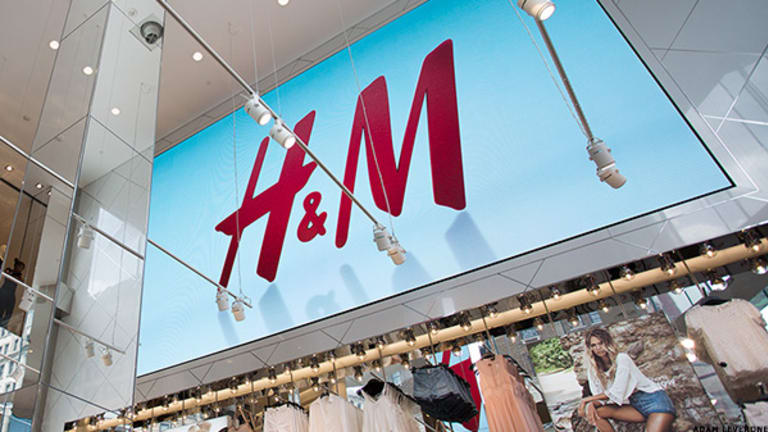 17 Retailers Keeping Their Doors Shut for Thanksgiving
Plenty of retail chains are taking a stand by not opening on Thanksgiving this year. Here are 17 stores keeping their doors closed for Turkey Day.
This article has been updated from Nov. 15, 2015 with additional stores that will be closed on Thanksgiving. 
Mass retailers such as Target, Walmart, Amazon, Best Buy, and Toys "R" Us are gearing up for the holiday shopping weekend, kicking off massive sales on Thanksgiving and continuing on Black Friday and through the weekend.
But this year, more stores are taking a stand by deciding to close on the holiday.
Labor groups have pushed back on big chains forcing employees to come in for the holiday, while consumer groups have called for shoppers to boycott going out on Thanksgiving.
And stores have answered -- though likely more because the strategy of opening on Thanksgiving doesn't add to the bottom line, rather than for workers' morale. Indeed, retailers are finding that being open on Thanksgiving isn't necessarily boosting holiday sales, but rather that Thursday's sales are simply coming at the expense of those on Black Friday. This could be troublesome for retailers, especially as the debate over raising the minimum wage rolls on.
"A few years ago virtually no retailers (other than drug stores and supermarkets) were open on Thanksgiving. This started to shift during the recession as retailers looked to gain an edge on the competition in a barely growing market," wrote Steven Dennis, president and founder of SageBerry Consulting, a retail consulting firm in Dallas, in an email.
"What we're seeing now is a pullback from the strategy owing to a) analysis that shows that move was often not profitable, b) backlash from consumers and c) backlash from employees," Dennis added.
The shift to close on Thanksgiving is also a nod to the increasing shift to online sales.
"In an omnichannel world, retailers can satiate consumers that have to shop with their e-commerce sites, and thus return to more traditional and sane hours," says retail expert Marie Driscoll of Driscoll Advisors. "While we aren't expecting more announcements of Black Friday closings, additional closures on Thanksgiving are possible and would be a welcome change to the day."
Here are 17 other stores that plan to keep their doors closed this Thanksgiving.

1. DSW
Footwear and accessories retailer DSW said on its Facebook page that stores will be closed for the Thanksgiving holiday. Customers can shop on DSW.com. DSW (DSW) - Get Free Report will open their doors at 6 a.m. on Black Friday, the company confirmed.
DSW, headquartered in Columbus, Ohio, has approximately 470 stores in the U.S.

2. P.C. Richard & Son
Home appliance chain, P.C. Richard & Son reaffirmed on its Facebook page this month that the company has "never opened on Thanksgiving" in its 106 years of business and "will continue this tradition by once again remaining closed this year."
"It's our opinion that retailers who choose to open on Thanksgiving show no respect to their employees and families and are in total disrespect of family values in the United States of America," the company went on to say in an Oct. 15 post.
P.C. Richard & Son, headquartered in Farmingdale, N.Y., has approximately 70 stores in New York, New Jersey and Pennsylvania.

3. Nordstrom
High fashion retailer Nordstrom (JWN) - Get Free Report  will continue to keep its 118 stores closed for Thanksgiving and will open the morning of Black Friday.
"As has been our tradition for many years our stores are closed so we can unveil our holiday decorations the next morning," Nordstrom spokesman Dan Evans, wrote in an email. "For customers who do want to shop with us, Nordstrom.com will have lots of gift ideas and offers free shipping, free returns all the time. The best way to check individual store hours is on Nordstrom.com as hours do vary from store to store."

4. Costco
Costco Wholesale (COST) - Get Free Report said on its Web site that stores will be closed on Thanksgiving and open at 9 a.m. on Friday, Nov. 27. The discount chain has 687 "warehouses" under the Costco brand.

5. TJX
TJX (TJX) - Get Free Report will continue to keep its stores closed for Thanksgiving. The company has more than 3,300 stores under the T.J. Maxx, Marshalls, HomeGoods and Sierra Trading Post brands in the U.S. The Framingham, Mass.-based company plans to open its T.J. Maxx, Marshalls and HomeGoods stores at 7 a.m. on Black Friday, while its Sierra Trading Post stores will open at 6 a.m.

6. Staples
Marking a change this year, Staples (SPLS) announced on Oct. 1 that it will close stores for Thanksgiving Day, but that customers can still shop online. Staples stores will open for business on Black Friday at 6 am.
"We want our customers and associates to enjoy Thanksgiving their own way," said Demos Parneros, president of Staples' North American stores and e-commerce.
Staples, which is awaiting approval from the Federal Trade Commission to merge with Office Depot, has approximately 1,600 stores in North America.

7. GameStop
GameStop (GME) - Get Free Report reaffirmed its plans to remain closed on Thanksgiving Day earlier this month. The videogame retail chain also said that its related technology stores -- Spring Mobile, Simply Mac, Cricket Wireless stores, and the new ThinkGeek retail store -- will also be closed on Thanksgiving Day.
GameStop stores in the U.S. will open at 5 a.m. on Black Friday. The company has approximately 6,800 stores across 14 countries.

8. REI
Instead of shopping on Black Friday, Seattle-based co-op REI is telling customers to #OptOutside. The sporting goods and outdoor retailer announced in early November that it plans to close not only on Thanksgiving, but on Black Friday as well. But don't worry -- its 12,000 employees will get paid for both days.
"We think that Black Friday has gotten out of hand and so we are choosing to invest in helping people get outside with loved ones this holiday season, over spending it in the aisles," CEO Jerry Stritzke said in a statement on Monday. The decision to close its doors for Black Friday will cost REI some money -- Stritzke said it's among its 10 biggest sales days of the year -- but REI think its member-customers will applaud the move and become more loyal.
REI has 142 stores in the U.S.

9. Half Price Books
Bookstore chain Half Price Books is closed for Thanksgiving. Its stores will open on Friday at 9 a.m. 
Half Price Books has 120 stores in 16 states.

10. Neiman Marcus
Luxury department store Neiman Marcus will close for Thanksgiving Day. The Dallas-based department store chain will open its 41 stores at 6 a.m. on Black Friday. Its 30 Last Call outlet stores and 13 Last Call Studio stores, as well as its two Bergdorf Goodman locations, will also be closed on Thanksgiving.  

11. Home Depot

All Home Depot (HD) - Get Free Report stores will be closed on Thanksgiving and Christmas Day, according to the company's web site. The home improvement chain has approximately 2,300 stores across the country. 

12. Pier 1 Imports
Pier 1 Imports (PIR) - Get Free Reportwill close its stores for Thanksgiving. The home furnishing chain, headquartered in Fort Worth, Texas, will open at 8 a.m. on Black Friday, according to a customer service representative. Pier 1 has approximately 1,000 stores across the U.S. 

13. Babies "R" Us
Unlike its sibling, Toys "R" Us, which opens its doors at 5 p.m. on Thanksgiving, Babies "R" Us, which sells newborn, infant and toddler-related products and supplies, will be closed for the holiday, but kick off its sales at 8 a.m. on Black Friday. 
14. Tractor Supply 
Farm supply company, Tractor Supply (TSCO) - Get Free Report , is closed for Thanksgiving. Stores will open at 6 a.m. on Black Friday. The Brentwood, Tenn.-based company says customers can shop online on Thanksgiving, but its 1,450 stores, mostly located in rural communities, will be closed for the holiday. 

15. Barnes & Noble 
Barnes & Noble (BKS) - Get Free Report bookstores will be closed on Thanksgiving, but shoppers can still purchase items on online. Stores will open at 8 a.m. on Black Friday. 

16. H&M 
Hennes & Mauritz -- better known as H&M -- said its U.S. stores would close on Thanksgiving for the first time earlier this month. H&M, which is based in Stockholm, said it made the decision after rolling out a new recruitment campaign, Bloomberg reported, citing a company statement.

17. Williams-Sonoma
Cookware and cutlery specialty chain Williams-Sonoma Inc.  (WSM) - Get Free Report is closed for Thanksgiving. Williams-Sonoma also owns Pottery Barn, Pottery Barn Kids, PBteen and West Elm, which will also close stores for the holiday.