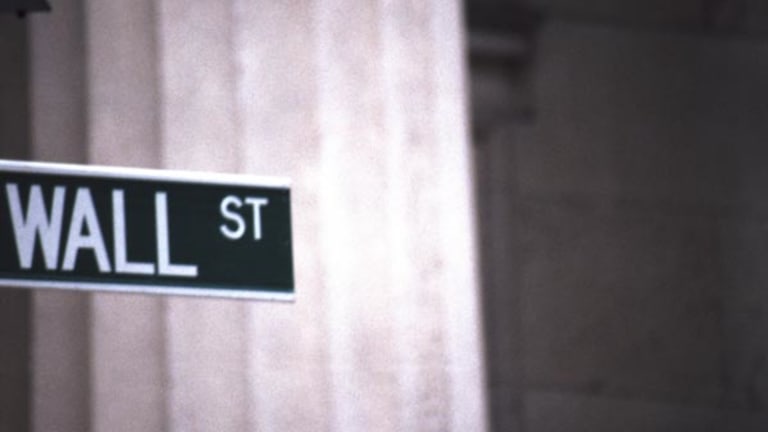 10 Most Annoying Songs of Holiday Radio
The all-holiday format is back with a few songs you're going to hate a lot more than others.
NEW YORK (TheStreet) -- What, are you upset your easy listening radio station is playing holiday tunes before anyone's carved a Thanksgiving turkey? Get over it, gramps: You're already late to the party.
Last year, nearly two dozen stations across the country switched to the all-holiday format by Nov. 9, with Atlantic City, N.J.-based WEZW 93.1 FM starting the onslaught Oct. 17. By the time the holidays hit, between 300 and 400 (out of 11,500 U.S. commercial AM and FM stations) made the holiday format switch, said Mark Fratrik, a vice president, analyst and economist with BIA/Kelsey.
This year, KYXE-FM 104.9 in Yakima, Wash., started decking the halls Oct. 10 by launching its "North Pole Radio" on a new FM signal. Listeners were weeks away from buying a token bag of Tootsie Rolls for trick-or-treaters, but this station was already selling them on Burl Ives and candy canes.
"Consider it an early CHRISTMAS present for YAKIMA!" station parent company Broadcast Partners' spokesman Ken Moultrie said in a release at the time, with the all-caps emphasis all his. "The format has proven success with a unique mix of the best contemporary and classic CHRISTMAS songs with some surprises along the way."
So maybe Yakima won't be hearing Adam Sandler's Hannukah Song this holiday season, but its radio station will probably find a huge ratings boost in its stocking anyway. All-holiday radio first caught on in 2001 after stations switched as a means of helping listeners cope with fallout of the Sept. 11 terrorist attacks, but radio research firm Arbitron (ARB) cranked up the cheer when it went to its Personal People Meter method of ratings data collection in 2007. Arbitron's ratings team began carrying around cellphone-sized monitors that could pick up broadcasts its carriers were hearing and detect the watermark of the station playing in the background, so when a listener is at the hardware store being shoved away from the last strand of LED lights and hears Band Aid's Do They Know It's Christmas, it counts toward the ratings.
All that merriment is pretty effective, too. A 33-market study conducted by Arbitron in 2009 found that the average market share for radio stations that switched to the all-holiday format rose 91%. Unfortunately, the format's getting a little too efficient for its own good. According to Andrew Forsyth, a consultant for Nielsen (NLSN) - Get Nielsen Holdings Plc (NLSN) Report , the average playlist size for all-holiday stations in New York, Chicago, San Francisco, Dallas/Fort Worth and Los Angeles shrunk from 752 songs in 2009 to 694 in 2010, while the average number of times each song was played during the holiday season rose to 33.4 from 30.5.
The folks at MediaBase, who've been tracking holiday playlists for the past few years, finally stopped doing so in 2011 after the season's Top 5 songs went unchanged and its Top 10 showed as much movement as an obese man in a chimney. Flee to Pandora (P) , Sirius (SIRI) - Get Sirius XM Holdings, Inc. Report or your Apple (AAPL) - Get Apple Inc. (AAPL) Report iTunes playlist all you'd like, but the 10 songs that took MediaBase out of the holiday chart business are ubiquitous. Whether they sneak up on you in a store or great you at the pump of your nearest gas station, these holiday earworms bore their way into the subconscious thousands of spins at a clip. Consider yourself warned:
10. Leroy Anderson and The Boston Pops/Sleigh Ride
Total plays per season: 14,890

Every year around this time, the good people of New England scrounge up tickets to the Holiday Pops, squeeze into Boston's Symphony Hall for nightly performances and pray that they get Jennifer Garner reading T'was The Night Before Christmas instead of a member of the local TV weather team. If the folks getting their holiday cheer in the form of stage-front table service manage to behave themselves for the night, everybody gets to hear this 1952 gem without a hitch. For the rest of the country, there's fake hoofbeats for the kids and a brief nod to the Big Band era for the older folks. Oh, and fewer nor'easters and rides home on the oldest subway system in the country.
9. Jose Feliciano/Feliz Navidad
Total plays per season: 15,320
When it was released in 1970, Feliz Navidad was a great Spanish lesson and, if nothing else, taught a few families the translation for "Merry Christmas and Happy New Year." More than 40 years later, though, it gets a bit repetitive. Feliz Navidad is repeated 21 times and "I want to wish you a Merry Christmas" is sung 18 times during the course of a three-minute song. Inflict that on an unsuspecting population 15,000 times and you're dangerously close to committing a war crime.
8. Band-Aid/Do They Know It's Christmas?
Total plays per season: 17,000
Boomtown Rats musician and "We Are The World" planner Bob Geldof's heart was in the right place when he gathered a who's who of British pop singers for this holiday number about famine in Africa, but, man, the heavy-handed paternalism in this tune didn't age well. First off, "where nothing ever grows, no rain or rivers flow" is just a bit of a stretch when just about every country on the planet wants Nigeria's oil or Congo's precious metals. Even the guy who sang "And the Christmas bells that ring there, are the clanging chimes of doom. Well tonight thank God it's them instead of you" eventually came around to seeking forgiveness of African nations' debts instead of nickel-and-dime donations from kids in record shops.
7. John Lennon and Yoko Ono/Happy Xmas/War Is Over

Total plays per season: 18,122
As if the presidential election wasn't enough of a conversational booby trap for holiday dinners across America this season, here comes John Lennon again with his reminder that it's not all wrapping paper and TV specials for folks in the rest of the world. You just knew that no matter how the vote turned out, someone was going to butt in with a comment about Afghanistan, Iran, Syria, drone strikes, renditions and a host of other topics that make turn your relatives into full-volume clones of Amy Goodman and Rush Limbaugh around this time of year. You have our permission to fling mashed potatoes into the nearest loudmouthed pie hole once Lennon's children's choir starts singing. 
6. Bobby Helms/Jingle Bell Rock

Total plays per season: 18,427
Between Mr. Helms and Hall & Oates, all-holiday stations are playing Jingle Bell Rock more than 36,000 times every holiday season. We don't care if you spent the go-go '80s "snowin' and blowin' up bushels of fun," have a condo on Jingle Bell Square or lost a bundle at the track betting on jingle horses. You "mix and a-mingle in the jingling feet" on your own time, pal.
5. Andy Williams/Most Wonderful Time Of The Year

Total plays per season: 18,459
This song routinely falls into the Top 5 for reasons unknown. During what is easily one of the most stressful periods of the year, does this little ditty about scary ghost stories and mistletoeing really make people fell better? When you're about to pack into a flying cattle car for a six-hour trip behind a guy who's treating his seat and your lap like his living room easy chair, does hearing this song make you want to punt his balding head into first class any less? When you're stuck in a two-hour traffic backup because every route of your commute goes past a mall, does hearing it on your car radio make you less inclined to lean on the horn or wonder aloud why more people don't shop online? Williams died back in September, but this impossibly upbeat number will haunt harried holiday shoppers and travelers for yet another season.
4. Nat King Cole/The Christmas Song

Total plays per season: 18,682
This song goes down as smooth and warm as subtly spiked egg nog, even on its 3,000th listen or so. For folks who disagree, fortunately there's that string intro that cries out like a klaxon before each play. How someone can be so bothered by two minutes of those dulcet tones is beyond us, but cynics can consider those strings a gift before skipping ahead on the iPod or shuffling stations.
3. Mariah Carey/All I Want For Christmas Is You

Total plays per season: 19,153
Now we're getting into some rare airtime. At three minutes and 55 seconds, this song would play for 47 straight days if you stretched all its spins from end to end. You'd have to start playing it Nov. 7 to get all of that in by the end of Christmas Day. Comparatively speaking, Americans haven't really heard it that often. It was originally released in the U.S. in 1994 with little fanfare. It dropped off the American holiday charts until about 2003, when it was featured in the romantic comedy Love Actually. In Britain, meanwhile, it was No. 2 on the charts when it was released and has been a holiday staple for roughly 18 years.
2. Brenda Lee/Rockin' Around The Christmas Tree

Total plays per season: 19,406
Here's the secret, holiday songwriters: Keep it to roughly two minutes or less and folks will love you forever. Can you get a sentimental feeling when you hear a song that never stops playing? Yes, when it's out of your hair in less time than it takes to cool a pumpkin pie or shoo away carolers. Maybe nobody knows what Christmas party hop is anymore, but this song's swingin' little horn part and rockabilly riff have aged pretty wells since 1958.
1. Burl Ives/Have A Holly Jolly Christmas

Total plays per season: 19,600
That damned didactic stop-motion snowman from Rankin/Bass' Rudolph: The Red Nosed Reindeer just doesn't die. At least Frosty has the common decency to melt away at the end of his song. Not this guy. He'll just make up reasons to talk about silver and gold, tacitly approve of North Pole bullying and glide around on his little snowflake Segway while every other poor schlub has to hire Yukon Cornelius to take them on a Quixotic passage across the North Pole. His repetitive little tune about knocking a couple back and forcibly kissing unsuspecting folks under the mistletoe is even less charming. Were the holiday season a just time, the Burl Ives snowman's holiday present would be a spot right in the middle of a park on some university's Fraternity Row. Let's see how holly and jolly you feel when your self-righteous, judgey behind is being used as a tackling sled or makeshift depository for processed "holiday cheer."
-- Written by Jason Notte in Boston.
>To contact the writer of this article, click here: Jason Notte.
>To follow the writer on Twitter, go to http://twitter.com/notteham.
>To submit a news tip, send an email to: tips@thestreet.com.
RELATED STORIES:
>>10 Holiday Songs You Won't Hear On All-Holiday Radio
>>Why All-Christmas Radio Keeps Coming Early
>>15 NFL Teams That Should Just Move Already
>>How to Survive (and Enjoy) the 2012 Holiday Season
Jason Notte is a reporter for TheStreet. His writing has appeared in The New York Times, The Huffington Post, Esquire.com, Time Out New York, the Boston Herald, the Boston Phoenix, the Metro newspaper and the Colorado Springs Independent. He previously served as the political and global affairs editor for Metro U.S., layout editor for Boston Now, assistant news editor for the Herald News of West Paterson, N.J., editor of Go Out! Magazine in Hoboken, N.J., and copy editor and lifestyle editor at the Jersey Journal in Jersey City, N.J.