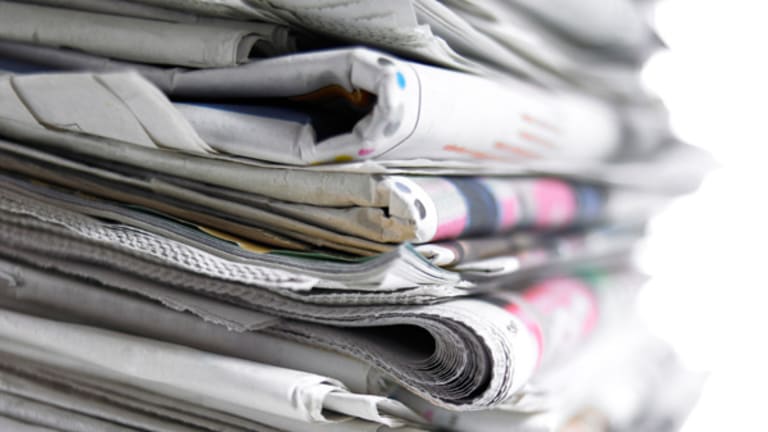 10 Items That Cost Less in the Winter
Why pay more in six months when you can get it for less now? Here's stuff that's cheaper in the chillier months.
NEW YORK (
) -- For certain products, the hottest prices can be found during the coldest time of year -- and not necessarily because of holiday sales.
The timing of big sales may seem random to some consumers, but in reality stores operate on a fairly constant and predictable schedule from one year to the next. Typically, retailers offer the biggest discounts on products when they go out of season to get them off the shelves. The same is true when a line of products is introduced. This occurs periodically throughout the year, but the chillier months tend to see prices cut on a wide range of products and services.
Why pay more in six months when you can get it for less now? Home remodeling is among the items and services cheaper in the chillier months.
We spoke with several shopping experts to find the products that tend to be cheapest from now through the end of the winter, meaning early March. We'll take you through the best sales you can expect for the rest of this year and early into the next.
1. Outdoor furniture and equipment
Most families are more interested in covering up their outdoor furniture and packing lawn equipment away than they are in looking to shop around for more, which is precisely why you're more likely to find good deals on whatever's left over in stock.
"A lot of summer items like patio furniture, grills and lawn equipment that still haven't been sold are heavily reduced right now," says Howard Schaffer, vice president of business development for
, an online coupon aggregator. "These are not the most ideal gift-giving items, so retailers mark them down because they have new inventory coming in and they want to get rid of these big bulky items."
You can already see the price drops taking place at certain stores.
has cut the price on some of its patio furniture by as much as
, and
is offering sales of 10%-20% off barbecues online.
2. Toys
No matter what retailers might have you believe,
not all products
end up being that much cheaper during the holiday season, but one category that really does cost less this time of year is toys.
"You can get really amazing toy sales now because stores know so many people are buying toys right now and they want you to buy theirs," says Julia Scott, the blogger behind the popular deal site
. "You'll see discounts on toys at most stores, whether it's the big chains like Wal-Mart and Toys R Us or drug stores like CVS and Rite Aid."
Shoppers should pay close attention to store circulars and Web sites in mid- to late-December in particular to spot the best promotions on toys when they come out.
3. Vacations
If you're trying to book a flight or hotel now for the holidays, good deals can be
hard to come by
unless you time things perfectly, but consumers should have an easier time finding deals for travel beyond the holidays throughout the next couple of months.
"Other than Thanksgiving and Christmas, the winter is not a big vacation travel time," Scott says. Most in the workforce will have exhausted their vacation time during the holidays and students won't have another big break from school until at least the week of President's Day in February. Scott expects that consumers will see more discount on resorts and flights booked during this time and indeed, she already has seen big promotions for trips to Europe for off-peak winter trips.
4. Home remodeling
Once the holiday season ends, consumers can expect a round of discounts from home remodeling services.
"People spend a lot during the holidays, have family over and travel, all of which means they are not spending to redo their house during that time," Schaffer says. "So you have a lot of small businesses that had a tough sales period and are more eager to lower prices to close deals."
So if you're looking to hire a contractor to renovate your kitchen or want to track down materials to redo the bathroom yourself, January may be the best time to look for ongoing promotions.
5. Seasonal clothing
Around the same time of year, shoppers will also see plenty of discounts on winter clothing such as sweaters, heavy
jackets
, gloves and more. It may still be cold outside, but stores are already planning to make room for their spring inventory and get rid of any leftover winter wear.
"By the end of January, you will see more retailers try to push out the super wintry stuff like coats and boots, putting it on sale as the new inventory comes in," says Michelle Madhok, a shopping expert and founder of
.
Needless to say, many shoppers will likely have already bought their coats and sweaters earlier in the cold season and may not feel a need to buy them in January, but Schaffer from Offers.com argues there is one big reason to shop.
"Kids grow out of their clothes every year, so one thing to do at this time of the season is buy next year's clothing size when shopping the clearance racks," he says.
6. Video games
Toys may be cheaper during the holiday season, but video games tend to be cheaper in January after the holidays are over.
"There are a lot of video games that come out in November and December to be sold for Christmas and they generally don't get reduced pricewise for the holidays, but right after the first of the year, they generally do go on sale," Schaffer says. "So if you can hold out and wait until after the holidays you will get a better deal."
7. Jewelry
The worst time to buy jewelry is during the holidays and in the first half of February leading up to Valentine's Day when everyone else in America is looking to buy something special and sparkling, too. That's why Madhok recommends shopping in January or March for jewelry when demand is lower and sellers are more inclined to have promotional offers.
8. Electronics
January and February are the ideal months to find bargains on electronics such as digital cameras, computers and GPS devices, because there are several big tech shows that happen during this time period, including the Consumer Electronics Show in Las Vegas, which takes place in mid-January.
"Stores are anxious to get rid of last year's models before the new ones come in," says Erin Huffstetler, who writes for the
on About.com. "This will drive some of the best prices of the year for these products."
9. Homes
It's not just clothing and entertainment products that get discounted during the winter months -- housing prices also tend to be lower from January through early March simply because there is less demand.
"You can usually find better deals on houses in the winter because it's cold and people aren't looking as much to buy," Huffstetler says. After all, who wants to spend hours going house hunting when there's snow on the ground?
10. Boats
Likewise, Huffstetler says there tend to be more deals on boats between January and March because fewer consumers are shopping for them at this time of year. Moreover, as
we have reported
, many boat shows take place during these months, giving consumers more of an opportunity to shop for special offers.
>To submit a news tip, email:
.
Follow TheStreet.com on
and become a fan on