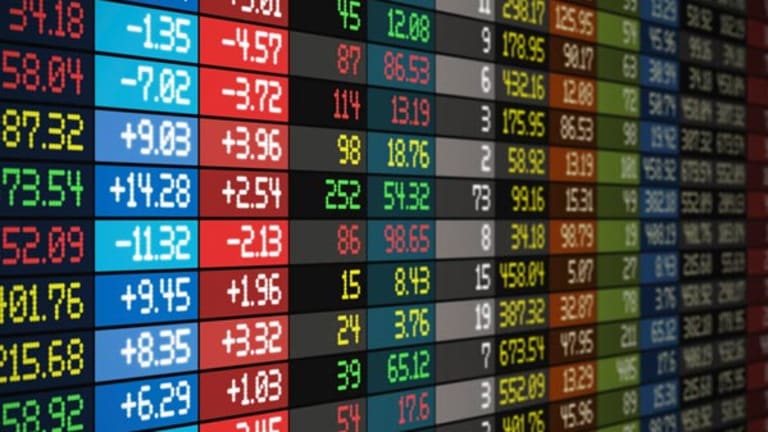 10 Holiday Shopping Trends You'll See in 2011
Here's what you can expect to see, from retailers and fellow shoppers, during the holiday shopping season.
NEW YORK (
) -- Every holiday season brings its share of hot trends, from Furbies to iPads, but there are also larger trends that affect every retailer and holiday shopper. The National Retail Federation, the main trade group for the retail industry, has just released its list of the top trends for the 2011 holiday shopping season. Here's what you can expect to see at the mall this season.
Slow and steady wins the race.
The NRF has predicted that holiday spending will rise 2.8% compared with last year. As we've
reported
, that's a slightly bigger year-over-year increase than the 10-year average, but it's still a disappointment after last year, when holiday spending rose more than 5%.
Retailers are expected to be much more conservative about inventory levels this holiday season, which could mean shortages of top-selling items and less deep discounting later from retailers desperate to move stock.
So why is growth slowing? As always, it's the economy, stupid: Consumer confidence is down, and unemployment remains high. With those factors combined, it's not surprising that we'll see growth slow a bit.
All shoppers are not created equal.
When projecting holiday spending, there are two retail industries: the bricks-and-mortar stores and the online retailers. And for years now, the latter has been on a tear. While the retail industry as a whole celebrates when it sees 5% growth, online retailers regularly see year-over-year growth of more than 10%.
This year is no exception. In a survey conducted by the NRF's Shop.org, seven in 10 online retailers said they expect holiday sales to grow by more than 15% this year. And more shoppers than ever plan to do some shopping online -- though the NRF notes that some of them merely intend to do price comparisons before buying in stores.
Of course, online doesn't always beat the store. Here are
10 retail segments
where bricks-and-mortar stores still reign supreme, according to NRF numbers.
"...And?"
The NRF took this tip from a recent Coke Zero commercial, depicting a master negotiator who always asks for -- and gets -- more. According to the organization, the American shopper has adopted this mindset.
Special deals
and discounts for holiday shoppers have become almost routine. Now we expect all that and more: Quality, good customer service and special offers such as
layaway
are among our demands.
We consumers have high expectations, and retailers will have to meet them to stay ahead of the competition.
Now you see it, now you don't.
This one might be of more interest to retailers than shoppers, but it bears mentioning. During the big slump year of 2008, lower-than-expected demand meant retailers not only saw profits dip, but also found themselves saddled with tons of unsold merchandise, which then had to be moved at
deep markdowns
.
To avoid a repeat, the NRF says retailers will be much more conservative about inventory levels, which could mean shortages of top-selling items. This conservatism also means that we won't see as many deep discounts from retailers desperate to move stock.
On the bright side for consumers, the organization does say that retailers are making improvements to their operations constantly in ways that streamline supply chains. That means big retail chains that see inventory running lower in one part of the country will do a better job of keeping their stores there well-supplied.
You better shop around.
"During periods of consumer uncertainty, people are almost maniacal about dedicating themselves to finding the best deals," said an NRF spokesman during a media briefing Tuesday, with data showing customers will be doing more shopping at virtually every type of store this year, meaning shoppers will be willing to go anywhere to find a deal. And they don't care where they ultimately find it: If a savvy shopper finds a toy that is cheapest at a grocery store, they won't by shy about buying it there.
Thank you, sir, may I have another?
Let's be honest: You don't always get everything you want for the holidays. So why not treat yourself with a little self-gifting?
That, apparently, is what many shoppers intend to do this season. According to the organization, the average person will spend $130 on purchases for themselves, up from $112 last season.
'Tis the season for giving yourself gifts, it seems.
Everyday appropriate.
The recession may be officially over, but we're obviously not at the point where average consumers are going to start splurging on luxury items again. The NRF predicts shoppers will be most attracted to clothes and other products people can get regular use out of.
"The most popular items aren't necessarily cheap, but appropriate to wear or use on a regular basis," explained an NRF spokesman in a conference call.
The Early Bird catches the worm, but the Night Owl catches the sales.
"Black Friday"
has become more and more appropriate a moniker, as it's dark out when the sales start these days. As in 2010, more shoppers than ever plan to start their Black Friday shopping before 4 a.m. With retailers such as
Target
(TGT) - Get Free Report
pushing to open at midnight (at least in areas where that's allowed), you're going to see many shoppers coming right from Thanksgiving dinner to get in line. And we can also expect more stores to join the likes of
The Gap
(GPS) - Get Free Report
and
Wal-Mart
(WMT) - Get Free Report
in actually being open on Thanksgiving Day.
Free shipping isn't free ... but it works.
OK, free shipping is certainly free for the customer. But the NRF reminds us that the retailers are the ones ultimately bearing the cost.
We won't shed any tears from them. Online retailers obviously save a ton on costs over their bricks-and-mortar competitors, so their margins are still comfortable even if they have to pay for our shipping. And at this point, these retailers realize they need to offer it if they want our business. As such, more than 90% of online retailers say they plan to offer some form of free shipping this holiday season. Once again, consumers' high expectations are being rewarded.
"Yes, Virginia, there is an app for that."
Smartphones and tablets are expensive. But they can almost pay for themselves if you download the right money-saving apps. Fortunately, consumers are catching on to this: More than half of smartphone owners and 70% of tablet owners plan to use their devices to aid their holiday shopping, whether for price comparisons or actually making online purchases.
So what app should you get to save? Check out our roundup of the
best price comparison tools
and start downloading!
>To submit a news tip, email:
.
Follow TheStreet.com on
and become a fan on