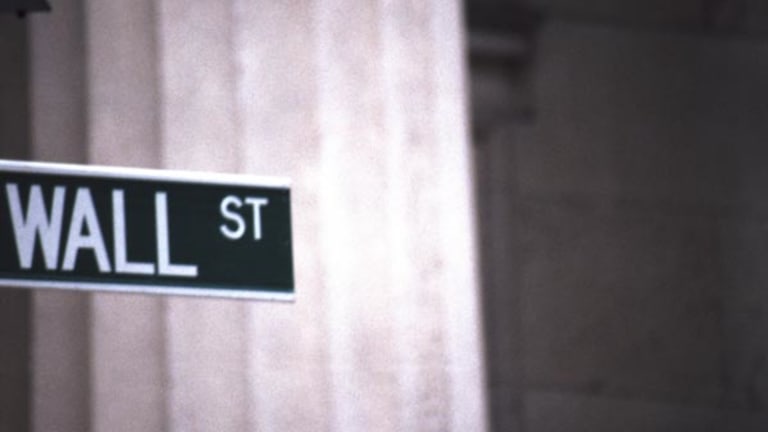 10 Holiday Shopping Apps You Should Download Now
Mid-autumn isn't much of a head start for savvy, smartphone-wielding holiday shoppers. Here's how to catch up.
NEW YORK (TheStreet) -- We realize Halloween hasn't passed yet, but smartphone owners who aren't thinking about holiday shopping every time they twiddle around on their touchscreens this time of year are going to be toast by Black Friday.
Mobile consumers already have visions of sugarplums dancing in their heads and holiday
downloaded to their devices. According to a survey of 2,469 U.S. online shoppers from PriceGrabber.com, 31% of mobile shoppers already have shopping-related apps on their phones. Of those, a whopping 82% are using apps to save money on presents.
Starting to think a shopping app might come in handy against the competition this holiday season? Get in line. A full 32% of surveyed consumers plan to download shopping apps for the upcoming season. Nearly three-quarters (70%) of those shoppers plan to use coupon apps, while 32% will download price calculators to keep them on budget and 31% will use gift list apps to keep track of everything.
Holiday shopping apps don't even require mobile consumers to be that mobile. A comfortable 10% of those surveyed plan to do their holiday shopping solely through apps this season, while 41% will use them to knock out items under $100.
Suddenly, it doesn't seem like mid-autumn provides much of a head start for savvy, smartphone-wielding holiday shoppers. To help latecomers catch up, we sifted through the apps and found 10 that will help make holiday shopping a bit less hectic:
ReturnGuru
Price:
Free
Available for:
Apple (AAPL) - Get Apple Inc. Report iOS, Microsoft (MSFT) - Get Microsoft Corporation Report Windows Phone
When you start holiday shopping this early, store return policies become an important part of the buying process. Will someone still be able to return your gift after the holidays if it's not what they want? How do you keep return deadlines straight if you shopped dozens of places in search of the best deal?
ReturnGuru covers those bases by letting users take pictures of their receipts, store and track those receipts by store return policy and get alerts before those receipts expire. ReturnGuru founder Erica Oesterreich designed the system as a convenient household helper for a working mom and launched the service back in March. This holiday season will be ReturnGuru's first big test, but shoppers who've braved post-holiday return counters and lived to remember the experience will find this app indispensable.
Cardstar
Price:
Free
Available for:
Apple iOS, Google (GOOG) - Get Alphabet Inc. Class C Report Android
You're still carrying around your store loyalty cards in your wallet or key ring? What is this, 1992?
Are you still unlocking a car with keys? Opening your garage door by hand? Just stop it. The world doesn't need more technological martyrs holding up the line because they're "roughing it" with bent, greasy, well-worn bits of plastic they've been carrying since the Clinton administration. CardStar consolidates all of your membership and rewards cards into one free app and gives users deals and coupons instantly from their merchants of choice. Just show up to the checkout counter and scan your card's barcode from your smartphone screen. It'll drag your loyalty cards into the current decade while sparing you the disdain of fellow holiday shoppers fed up with watching you fumble through your janitor's keyring of store cards.
Google Shopper
Price:
Free
Available for:
If you're an iPhone user, feel extremely thankful this holiday season that the Google Shopper app was spared the same fate as Google Maps.
This is just about the best shopping app mobile users are going to find, if only because it has a little bit of everything. Want offers and coupons? Done. Having trouble finding an item? Just speak its name into your phone. Not sure if a product has all the features you want? Scan in its barcode and get information and reviews. Not sure if you're picking up the right book or movie? Just scan the cover. Teeming with prices, specs and reviews, Google Shopper is one app that brings even bitter tech rivals together for the holidays.
The Find
Price:
Free
Available for:
Yes, we know, we already showed you a barcode scanning app. When you scan a code with The Find's app, though, you'll get list of stories and sites where it's available, a price comparison for those stores and a map to the store if bricks and mortar wins out.
Retailers including
Best Buy
(BBY) - Get Best Buy Co., Inc. Report
and
Nordstrom
(JWN) - Get Nordstrom, Inc. Report
have their sale fliers and catalogs on the site and links to their online stores to take advantage of sale prices immediately. The site's also stocked with special offers and coupon codes to help cut costs.
Santa's Bag
Price:
Free
Available for:
Even Santa needs a helper around this time of year, and this colorful little app is his best hope for staying on budget.
Users can list each person they're giving gifts to, the exact gifts they're giving each person, the total they're looking to spend per person and their grand total for the holiday season. Meters beside each person's name monitor how close gift buyers are to their budget and go from green to red if a user decides to splurge.
The app also keeps a running countdown of the days until Christmas, with a cartoon Santa reminding you that not only is your cash running out, but the clock is ticking.
Black Friday by Fatwallet
Price:
Free
Available for:
Is it really worth sacrificing your late Thanksgiving night to elbow your way past the deal-crazed masses for that one marked-down present? This app can make that call for you.
Fatwallet's app displays major every retailer's Black Friday ads and lets you compare based on item, brand and price. If an online item comes with free shipping, you'll know about it. If there's a rebate, you'll get it. If that same "deal" isn't restricted to Black Friday and can still be found in December, this app will help you forgo the doorbuster sales for a decent night's sleep.
Delivery Status
Price:
$4.99
Available for:
If you just winced at the thought of paying five bucks for an app that tells you when packages are arriving, you probably aren't doing a whole lot of online holiday shopping.
With free shipping now so central to the holiday shopping experience that it has its own day and Cyber Monday pretty much necessitating shipment, it gets a bit tough to keep track of all those gifts and packages even if they're just going to the person who bought them. This app tracks packages from
UPS
(UPS) - Get United Parcel Service, Inc. Class B Report
,
FedEx
(FDX) - Get FedEx Corporation Report
,
DHL
, the U.S. Postal Service,
Amazon
(AMZN) - Get Amazon.com, Inc. Report
, Amazon Prime's Lazership partner, Apple, Google Checkout and other services to help you keep track of what's arriving when and what's been delayed. It even provides a package's location via Google Maps so you know how close a package is to being on your doorstep. For shoppers who mark the holiday season with a pile of cardboard parcels on their porch or wrapping table, Delivery Status comes in handy.
Fastmall
Price:
Free
Available for:
Apple iOS, Google Android, Windows Phone, Nokia
Remember malls? Those encased fountain-and-escalator-laden monuments to commerce that were a cultural fixture in the '80s and '90s, but have been trying to scrub off the cookie kiosk stench ever since?
Oh yeah, they're still around. We don't just mean in their latest incarnation as "lifestyle centers" set up like fake city blocks to provide all the appearances of urban living with more parking and fewer surrounding residents. We mean all of the more than 1,200 such establishments FastMall has mapped out on its site. If you're still trying to find
Cinnabon
after they turned the food court into a giant, two-story Apple Store or want to embarrass your kids by checking in at
Hollister
, this is the the way to do it.
Coupon Sherpa
Price:
Free
Available for:
Naming a site after an entire Nepalese ethnic group has questionable merit, but equating that site's mission to that of Himalayan mountain guides is a less outlandish -- if only slightly.
Coupon Sherpa not only sifts through the Internet's mountains of mobile coupons and printable retail coupons, but lets retailers scan those coupons right from a smartphone, tablet or other compatible device. There are coupons for grocery stores, too, but coupons for
Kohl's
(KSS) - Get Kohl's Corporation Report
,
Aeropostale
(ARO)
,
Sears
(SHLD)
,
Staples
(SPLS)
and
Starbucks
(SBUX) - Get Starbucks Corporation Report
come in much handier on those holiday shopping excursions, as do deals at
Chili's
,
Olive Garden
and even
White Castle
once the shopping's done.
Decide.com
Price:
Free
Available for:
Electronics shopping can be a tricky business if you're A) Not technologically inclined B) Shopping for someone who is or C) Both.
For this year at least, Decide.com can help you out without encumbering you with a yearlong subscription or onerous fees. Their app rates electronics, appliances and home and garden equipment while providing welcome tips and even product warnings. If a top-rated laptop or television is last year's model, Decide will direct users to the newer version. If Decide editors know a tablet was just released, it'll tell consumers to hold off on buying until a price drop. If it knows a smartphone is showing its age, it might suggest that now is the time to buy. Stop feeling intimidated at the counter and call in some backup when buying the latest tech toys.
-- Written by Jason Notte in Boston.
>To contact the writer of this article, click here:
Jason Notte
.
>To follow the writer on Twitter, go to
.
>To submit a news tip, send an email to:
.
RELATED STORIES:
>>5 Ways Black Friday Shopping Has Already Begun
>>10 Classic Video Games Still Raking In Cash
>>6 Tech Toys Better Than What Apple Sells
>>How to Survive (and Enjoy) the 2012 Holiday Season
Jason Notte is a reporter for TheStreet. His writing has appeared in The New York Times, The Huffington Post, Esquire.com, Time Out New York, the Boston Herald, the Boston Phoenix, the Metro newspaper and the Colorado Springs Independent. He previously served as the political and global affairs editor for Metro U.S., layout editor for Boston Now, assistant news editor for the Herald News of West Paterson, N.J., editor of Go Out! Magazine in Hoboken, N.J., and copy editor and lifestyle editor at the Jersey Journal in Jersey City, N.J.