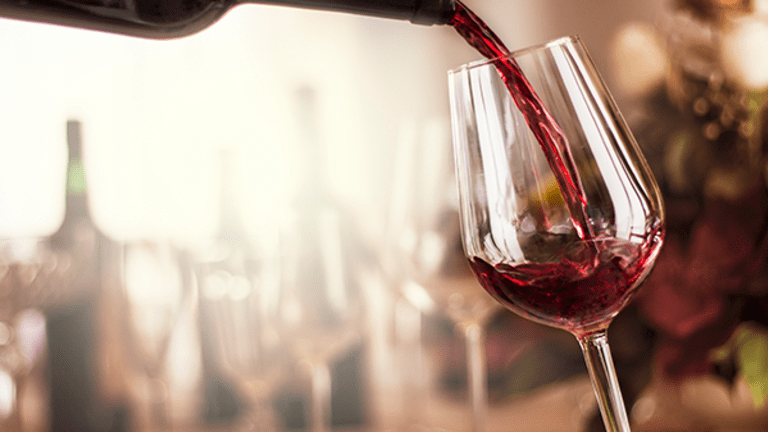 Publish date:
10 Greatest Wine Cities in the U.S.
Wine is still relatively new to all 50 states, but vineyards in some U.S. regions have much deeper roots than others.
Wine is still relatively new to all 50 states, but vineyards in some U.S. regions have much deeper roots than others.
Editors' pick: Originally published Dec. 1.
It's tough to overestimate just how far the United States has come as a wine producer since Prohibition.
If you ever get the chance, head to the Smithsonian Institute's National Museum of American History and check out the corner of its food exhibit entitled Wine For The Table. Just beyond Julia Child's kitchen and cases dedicated to industrialized food production is featured exhibition on the Judgment At Paris, where American rose to prominence in the wine business. In 2015, the U.S. produced 768.1 million gallons of wine and ranks behind only France, Italy and Spain in total production, according to The Wine Institute industry organization in San Francisco.
Though 638 million gallons of that U.S. total still come from California, which would make that state among the Top 10 wine-producing countries in the world if it seceded tomorrow, wine shipments to the U.S. from all production sources — foreign and domestic —grew to 384 million cases in 2015. That's up 2% from 2014 and represents an estimated retail value of $55.8 billion. The U.S. has been the largest wine consuming nation in the world since 2010, but 51.2 million cases of wine exports were worth $1.61 billion to U.S. winemakers last year.
Imagine if the U.S. actually had a taste for wine. According to the Distilled Spirits Council, wine only accounts for about 17% of all U.S. alcohol sales -- lagging behind both spirits (35%) and beer (48%). While the U.S. consumes a lot of wine as a whole, its per-capita consumption of about two and a half gallons per person each year ranks behind more than 50 states and territories. Compared to the whopping 12 gallons of wine the average person in France drinks each year, it isn't even close.
That said, within the last 70 years or so, certain corners of the United States have become fertile wine country and preferred destinations for both winemakers and wine enthusiasts alike. The folks at data, analytics and marketing firm Infogroup found that metropolitan areas that prefer wine to beer tend to have a higher average income and home value, a slightly higher percentage of college graduates, a higher propensity for traveling (especially cruises and foreign travel) and are more likely to join gyms or health clubs and practice yoga or pilates,. They are more likely than their beer-swilling counterparts to attend live theater and listen to classical music, but their purchasing power (income adjusted for the cost of living) is actually far less than it is among more beer-saturated areas.
Infogroup delved into the data in some of the biggest metropolitan areas in the country, took a look at the number of wineries and wine shops available per 10,000 people and came up with a list of the following 10 wine-soaked regions of the U.S. If you're looking for a little bit of cheer for your holiday table, your search should start here: