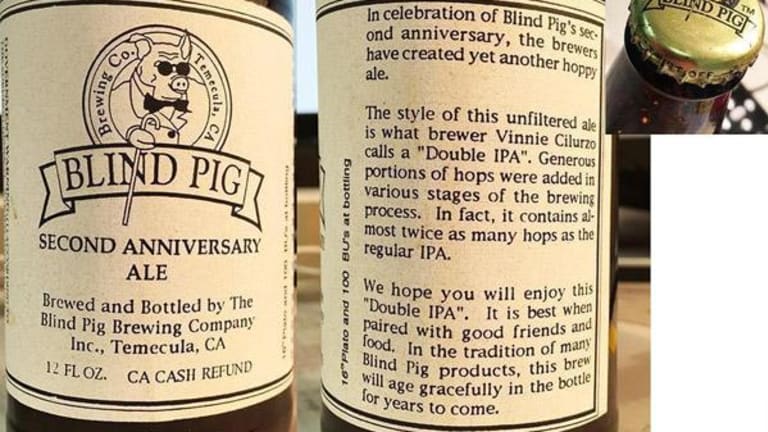 10 Expensive Beers In Craft Beer's Sketchy Resale Market
Reselling craft beer is illegal, but that doesn't stop beer geeks across the country for paying huge sums for rare vintages.
Second-hand beer sales are incredibly illegal, but highly lucrative if you know what beer geeks want.
Now we're not talking about beer swapping, where people across the U.S. or around the world mail each other beers from different regions with help from UPS and FedEx's forgiving alcohol policies -- or the U.S. Postal Service's lack of interest in investigating your box of "apple juice." We're talking about an online black market where people sell rare, sought-after beers for whatever the geeks will pay for them.
This isn't a new development by any means, and brewers have made it clear that they absolutely hate seeing their beers resold for exorbitant sums in unknown condition. Yet their wares have appeared online at an inflated cost thanks largely to a loophole that allows sellers to list "collectible beer bottles," regardless of whether they're empty or not.
Pressure from the beer industry got eBay to forbid the sale of those "collectibles" four years ago, but demand hasn't weakened. Five years ago, craft beer was just 5.7% of the total U.S. beer market by volume, according to the Brewers Association craft beer industry group. Today, it's up to 12.2% as volume increased from 11.5 million barrels to 24.5 million during that same stretch. Yet even as the number of breweries in the U.S. has climbed from fewer than 2,000 in 2011 to more than 4,400 today, scarcity remains a favorite marketing tactic among brewers.
Producing small batches and limited quantities of Hunahpu's Imperial Stout allowed Tampa-based Cigar City Brewing not only to sell bottles of it for up to $50 apiece at retail, but also to use that premium to lure Oskar Blues and Fireman Capital into buying that brewery earlier this year. Meanwhile, long lines in the Chicagoland area for bottles of Bourbon County Brand Stout helped Goose Island broker a sale to Anheuser-Busch InBev for $38.8 million five years ago -- though A-B had to hand out refunds for an infected batch this year.
Scarcity has made legends out of beers including Dark Lord imperial stout from 3 Floyds in Muenster, Ind.; Pliny The Younger from Russian River in Santa Rosa, Calif.; and Heady Topper IPA from Alchemist Brewing in Waterbury and Stowe, Vt. But as other regional breweries have either played a similar game or seen their popularity grow faster than their capacity, there's been a somewhat oxymoronic increase in "rare" craft beers.
It's also given rise to new, emboldened black markets. One of them is MyBeerCellar.com, a site of indeterminate origins that allows sellers to post "collectible beer bottles" for sale at whatever price they wish for a $2-per-posting fee. We browsed their selections and found ten of the priciest selections available. For bottles that cost as little as $7 at retail, there's a steep premium attached for drinkers too lazy to go to breweries or festivals and buy them at cost:
This article is commentary by an independent contributor. At the time of publication, the author held no positions in the stocks mentioned.