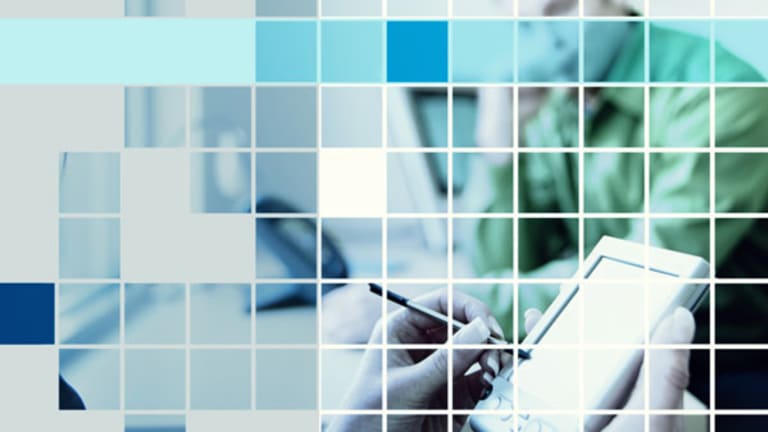 10 Cult TV Shows Netflix Should Revive
Netflix may get into the business of reviving dead television shows. Here's a look at the beloved shows it should consider resuscitating.
NEW YORK (
) --
Netflix
(NFLX) - Get Netflix, Inc. (NFLX) Report
could get into a new business: reviving cancelled television shows.
The movie rental giant officially announced it will bring back
Arrested Development
, bringing new hope to dozens of cancelled cult classics. Netflix struck an exclusive deal to stream new episodes of the comedy in 2013.
"For the first time in their histories, Twentieth Century Fox Television and Imagine Television will produce original first-run entertainment content for the world's leading internet subscription service, bringing back the acclaimed series to production on all new episodes five years after its cancellation," according to Netflix's press release.
These new episodes are expected to serve as a segue way into an
Arrested Development
feature film.
Netflix did not reveal which cast members -- Jason Bateman, Will Arnett, Portia de Rossi, Michael Cera and Jeffrey Tambor -- will return to the series. But Bateman Tweeted: "Netflix is gassing up the staircar! I don't think I've ever been happier to wear a pair of khakis."
Arrested Development
originally aired on Fox, and while it didn't live up to ratings expectations, the series garnered a cult following during its three seasons.
Netflix is also rumored to resuscitate Comedy Central favorite
Reno 911!
, but there's been no update on plans moving forward.
>You Said It: TV Shows You Want Netflix To Bring Back
Netflix has been aggressively focused on acquiring television content, recently striking deals for new episodes of
The Office
and
30 Rock
from NBC, and securing exclusive rights to the AMC series
Walking Dead
. The company is also developing an original series,
House of Cards
, staring Kevin Spacey.
Of course, it's not easy for Netflix to revive a cancelled show. There are more than several hurdles in securing the rights and talent necessary to recreate a cult classic. But if Netflix is successful with
Arrested Development
, reviving cancelled shows could be an excellent way for the company to woo back the subscribers it lost following its price hike and Qwikster flip-flop.
Given this, here's a look at cancelled, but beloved, shows that Netflix should consider giving a second chance.
Firefly
This cult classic was axed from Fox after just 11 episodes in 2002, but following its very short on-air life,
Firefly
remains a much talked about TV series.
Created by Joss Whedon (the man behind
Buffy the Vampire Slayer
),
Firefly
is a space western set in 2517 after the human race arrives in a new star system. The series follows the crew aboard "Serenity," a Firefly-class spaceship. Whedon pitched the show as "nine people looking into the blackness of space and seeing nine different things," and looked to convey the message that nothing will change in the future despite the advancement of technology.
The acclaim the series has received post-cancellation is certainly greater than when it was on the air.
Firefly
premiered to just 4.7 million viewers and was 98th in Nielsen ratings.
But
Firefly's
DVD release posted noteworthy sales and led Whedon to create a film based on the series, as well as comics and games. A group of original fans bonded together, calling themselves Browncoats, to try to save the series from being cancelled and have petitioned to revive the show.
Firefly
star, Nathan Fillion, along with fans, attempted to raise funds to buy the rights to the series, but Whedon's office Tweeted that they would not revive the show no matter what.
Freaks and Geeks
Freaks and Geeks
, created by Judd Apatow, featured funny men James Franco, Seth Rogan, and Jason Segel in 1999 -- all of whom have gone on to great success -- but was given the axe after just 12 episodes aired.
Fans were up in arms at the time and led a campaign that eventually persuaded NBC to air three more episodes and the complete series of 18 episodes was later released on DVD.
Despite its quick cancellation,
Freaks and Geeks
was lauded by critics, appearing on
Time's
2007 list of "100 Greatest Shows of All Time" and in 2008,
Entertainment Weekly
named it the 13th best series of the past 25 years.
Of course, most of the cast have gone on to bigger endeavors, but that doesn't change the desire to put a post-high school spin on the beloved series.
Veronica Mars
Veronica Mars
aired for three seasons on UPN and then The CW before being cancelled in 2007.
Kristen Bell (now the voice of Gossip Girl) played a teen sleuth in the fictional Neptune, Calif. The series, which was created by Rob Thomas, averaged 2.5 million viewers per episode in its first season.
Thomas had pitched a fourth season that would have fast-forwarded to Veronica Mars as a newbie FBI agent, a premise that could still work if the series was revived.
Following the cancellation, Thomas wrote a film script for the series, but Warner Bros. would not fund the project. Bell also tried to persuade the studio, taking to Twitter to cultivate a fan group to essentially beg for a movie.
Bell has even said that if she had the capital she would fund a
Veronica Mars
movie herself.
Stargate Universe
Stargate Universe
, known as
SGU
, was cancelled after just two seasons last spring, putting an end to the
Stargate
franchise, which also included
Stargate SG-1
and
Stargate Atlantis
and had aired on Syfy since 2002.
A "Save Stargate Universe" Facebook page was created, with more than 66,000 "likes".
There's even a
from a fan petitioning Netflix to bring back
Stargate Universe
.
"Why did Stargate Universe tank in the ratings?" the fan asks, "because the ratings are dinosaurs. They only measure traditional audiences....We don't watch live TV....The ratings don't count us. We are your customers Netflix...
Stargate Universe
is the best fit in your demographics, it was made for you."
Jericho
Jericho
made TV history following its cancellation after just one season in 2007. Angry fans bombarded
CBS's
(CBS) - Get CBS Corporation Class B Report
office with peanuts to express their outrage.
The campaign worked, and
Jericho
was renewed for just seven episodes on a trial basis. CBS did not pick up the series after that and it was officially given the axe in 2008.
There is now a
floating around the Internet urging Netflix to save
Jericho
.
The action series centers around the fictional town of Jericho, Kansas, following nuclear attacks on 23 major cities across the U.S.
In 2007,
Jericho
was No. 11 on
TV Guide's
"Top Cult Shows Ever."
My So Called Life
My So Called Life
, the show that launched Claire Danes career, lasted just one 19-episode season before being cancelled in 1995.
Expecting to be picked up for a second season, the Season 1 finale ended in a cliff hanger that was never resolved. When it was cancelled by ABC,
My So Called Life
was still pulling in 12.1 million viewers.
The cancellation of
My So Called Life
was one of the first times fans took to the newly created Internet to create a grassroots movement to help keep it alive. But ultimately, the show was cancelled because Danes no longer wanted to be involved.
TV Guide
ranked the series No. 16 out of 25 on its "Top Cult Shows Ever" list.
All My Children and One Life To Live
ABC gave the axe to its beloved soaps,
All My Children
and
One Life To Live
, starting an uproar among long-time fans and the stars themselves.
All My Children
ended its 40-year run with a cliff hanger on Sept. 23. ABC licensed the soap to a production company, Prospect Park, that's looking to keep the show running online starting next year.
But Netflix may be an even better place for these shows to live on. Soap opera viewers are not the typical Netflix customer, so reviving these shows could bring Netflix a new group of subscribers.
Pushing Daisies
Pushing Daisies
was a very different show than the rest of ABC's lineup at the time.
The show, starring Lee Pace and Kristin Chenoweth, was touted as a "forensic fairy tale" about a pie maker who could bring people back to life with a single touch, but with another touch they will be dead for good. The pie maker decided to bring back his childhood sweetheart when she died prematurely, but the catch was he could never touch her again.
The series received 17 Emmy nods and seven wins, including Outstanding Director in a Comedy and Outstanding Supporting Actress in a Comedy.
Pushing Daisies
ran for two seasons from October 2007 to June 2009.
In April 2011, creator Bryan Fuller said he would be interested in doing a
Pushing Daisies
mini-series on Starz but Netflix would be just as good a place as any to bring it back.
Party Down
The Starz comedy
Party Down
was tragically cancelled after just two seasons in 2010.
The cast reunited this summer in an episode of
Children's Hospital
, and several of the actors have been quoted as saying they are interested in doing a movie.
Party Down
centered around a Los Angeles team of caterers, who are a compilation of aspiring actors and writers, and lost souls, all biding time before their big break.
The series starred big names like Adam Scott, Jane Lynch, Megan Mullally, as well as reoccurring cast members like Kristen Bell .
Deadwood
Deadwood
, a Western drama, aired on HBO for three seasons from 2004 to 2007.
The series, written by David Milch, was set in the 1870s in Deadwood, South Dakota, before and after it was annexed by the Dakota Territory. Milch had always intended for the series to play out over four seasons, and loyal viewers feel robbed of a final season to wrap up the plot line.
At the time of cancellation, HBO promised two, two-hour, made-for-TV movies to wrap up the storylines, but that never materialized.
During its run,
Deadwood
won eight Emmy Awards and received 28 nominations.
-
Reported by Jeanine Poggi in New York.
Follow TheStreet.com on
and become a fan on