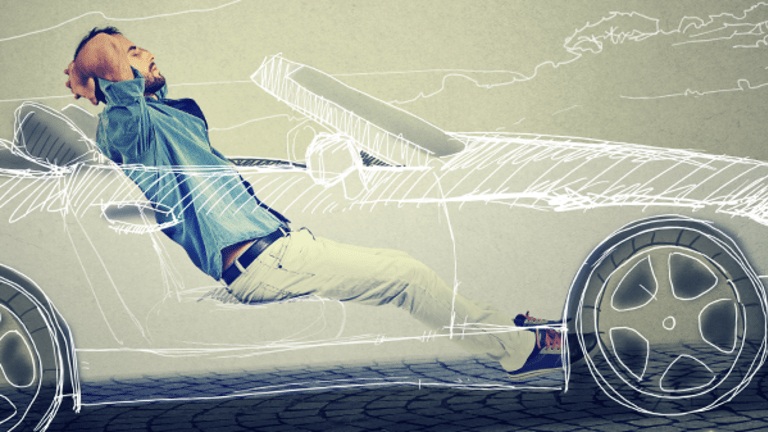 10 Surprising Companies That May Cash in On the Autonomous Car Future
Here's the list.
The days of dad driving the family in a 1956 Chevy Corvette on the family summer vacation are but a distant memory, as the automotive industry undergoes rapid technological change. Led by the ideal of the muscle car, the internal combustion engine is going by the wayside, rapidly being replaced by electric vehicles. And with the introduction of technology on a grand scale, soon cars won't need drivers at all -- everything will be done by a computer smarter and quicker than you.
The autonomous car or driverless car market is expected to reach more than 138,000 units by 2024, according to research from Granview Research. While that may not sound like an impressive figure on its own, that number is nearly 0 today, indicating exponential growth in just a few short years.
In order to get to an autonomous car market of any size, there must be millions of miles of testing done on real-world roads, certified by government agencies. Some 90% of all accidents are caused by human error according to the International Organization for Road Accident Prevention, so testing and re-testing is paramount to ensure safety. According to data from investment bank Morgan Stanley, the adoption of autonomous vehicles could save 1.3 million lives, indicating a need for advanced driver assistance systems (ADAS). 
But with a fully autonomous car (known in the industry as Level 5 autonomy), comes a massive shift of time. Drivers are no longer sitting in traffic, using precious time doing nothing. Therein lies the investment opportunity -- companies that are working to unlock the monetization opportunities of the near 600 billion hours annually spent behind the wheel of a car. To put that in perspective, 600 billion hours is equal to 68 million years, or longer than the time the dinosaurs walked the Earth.
To give it greater perspective for investors, Morgan Stanley estimates the market of shared and automated transport "...representing an economic opportunity for content and data worth potentially trillions of dollars."
The investment bank has put together a list of U.S.-based companies whose businesses may benefit from being exposed "to growth opportunities in the execution of a shared, autonomous, electric ecosystem." 
While a fully autonomous car is still something to be thought of as a future achievement, it's no longer a pipe dream.
These ten companies are likely to benefit from their exposure to autonomous, shared and electric vehicles now and well into the future.
More of What's Trending on TheStreet: