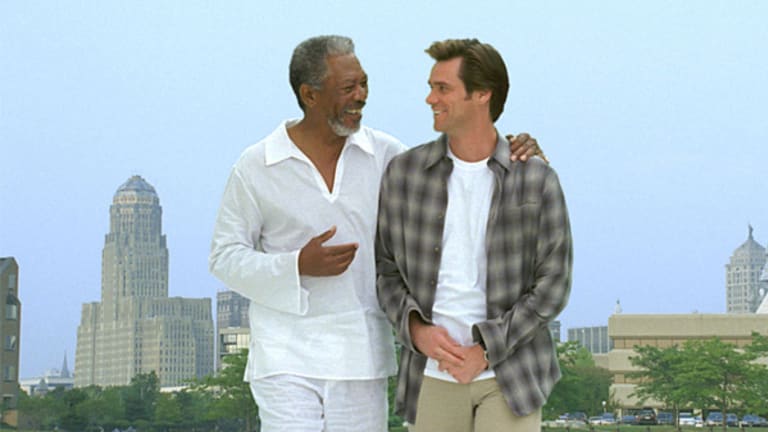 10 Biggest Memorial Day Blockbusters in Movie History
Summer movie blockbusters don't wait for Memorial Day weekend, but even underwhelming films can break $100 million in the U.S. in those four days.
You may think of Memorial Day weekend as the beginning of summer, but Hollywood begs to differ.
In fact, of the top-grossing summer films of the last decade, exactly none of them opened on Memorial Day weekend. The summer's top-grossing film hasn't opened on Memorial Day weekend since Beverly Hills Cop II all the way back in 1987, according to Box Office Mojo.
We aren't saying that Memorial Day weekend isn't lucrative. We're just saying that it tends to get a little swamped. Consider that the last motion picture to reach the top of the box office on Memorial Day weekend and hold its lead throughout the summer was DreamWorks's Shrek II back in 2004. 
Just three years ago, the summer's biggest film -- Disney's Guardians of the Galaxy -- didn't hit theaters until August first. That not only means that a Memorial Day launch isn't a sure thing, it also means that your summer blockbuster may be completely lost in the crowd by summer's end. With some help from Box Office Mojo, we found the ten films with the biggest Memorial Day debuts and learned that not only are there few classics in the bunch, but some seem downright regrettable a few summers later:
10. X-Men: Apocalypse 
Year released: 2016
Memorial Day weekend take: $79.8 million
Total take: $155.4 million
Hey, let's take a lucrative action series with incredible actors and force an awful, stiff script on them because they're stuck in a contract. 
Of course the movie did well because it's X-Men and the stacked cast included the likes of everyone from Michael Fassbender and Jennifer Lawrence to Oscar Isaac as the world's first mutant, Apocalypse. Once again the X-Men must unite to defeat the bad guy's plan, and make a lot of money for Fox. 
This was the ninth X-Men movie in the franchise and the sequel to X-Men: Days of Future Past. Which was honestly a lot better than this tired trope of mass annihilation at the hands of the four horseman (who are surprise, mutants). 
This article is commentary by an independent contributor. At the time of publication, the author held no positions in the stocks mentioned.