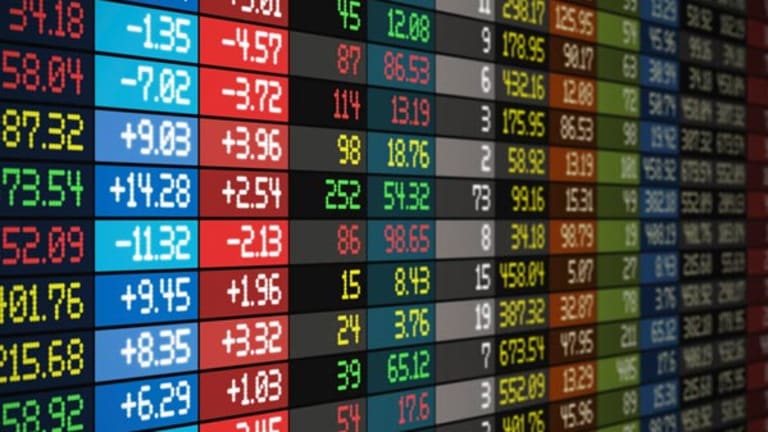 Publish date:
10 Best Pumpkin Beers Available Before Fall
Yes, it's already pumpkin beer season. But for every person wondering why, there's a drinker just enjoying.
Yes, it's already pumpkin beer season. But for every person wondering why, there's a drinker just enjoying.
NEW YORK (MainStreet) -- If it still isn't fall, why have craft beer drinkers been seeing pumpkin beer on shelves since August? 
Without fail, this is one of the most common messages that fills a beer writer's inbox around this time of year: Why is
fall seasonal beer already out when I'm not done with
summer seasonal beer yet? There are two answers to that question, and folks who still want a witbier or summer ale aren't going to like them. 
The first is that craft beer brewers operate extremely close to the margins and don't like to have beer laying around when nobody wants it. Jim Koch, founder of
Boston Beer
(SAM) - Get Boston Beer Company, Inc. Class A Report
and the Samuel Adams brand, last year drew a similar parallel to Samuel Adams' Old Fezziwig holiday brew. People love Old Fezziwig just before the holidays, but want nothing to do with it once the clock strikes midnight on New Year's Eve. 
"The basic reason -- and it's not that we can't get enough of the ginger or cinnamon or anything -- is that freshness is a big deal for us and this is a beer that has a season," he said. "Beer at its foundation is a performance art that exists in the moment of its creation and that's it, and Fezziwig is very much in that situation of being perfect for a certain time." 
Samuel Adams now brews its own Pumpkin Ale and toyed with a pumpkin stout before releasing its 8.5% alcohol by volume Fat Jack imperial pumpkin ale last year. Demand for pumpkin ale has grown so much within the past decade that
Anheuser-Busch InBev
(BUD) - Get Anheuser-Busch InBev SA/NV Sponsored ADR Report
introduced Michelob Jack's Pumpkin Spice Ale in 2005 and
MolsonCoors
(TAP) - Get Molson Coors Brewing Company Class B (TAP) Report
countered with with Harvest Moon ale in 2006 before rebranding it as Harvest Pumpkin Ale this year. All brewers are being taxed by that demand, as Maine-based
Shipyard Brewing
cranked up production of its Pumpkinhead ale from 2,100 barrels in 2002 to 30,000 last year while extending Pumpkinhead season from August-through-October to August-through-Thanksgiving to deal with peak demand around the fall holidays. 
The jump in number of brewers making pumpkin ale is the other reason the style is so visible in late summer. There were only about 1,600 breweries in America back in 2009, but there are more than 2,000 now and roughly 1,300 in the planning stages, according to the Beer Association craft beer industry group. That's a lot more craft beer flowing into the marketplace, and it's increased the chances a pumpkin beer of some sort will be coming to a bar or store cooler near you. 
Before you go diving into a patch of pumpkin brews willy nilly, however, we've put together a list of the season's top pumpkin beers with the help of our friends at BeerAdvocate and RateBeer. It's tough to go wrong with this style, but solid brews such as these make it even tougher: 
Cape Ann Brewing Fisherman's Pumpkin Stout
BeerAdvocate rating:
84 of 100
RateBeer rating:
93 of 100
Pumpkin and spice is just fine for a bake sale. If you're trying to get into the spirit of the season, there'd best be some Halloween-style chocolate in the mix. 
This is where Gloucester, Mass.-based Cape Ann excels. Its dark, chocolatey stout blends in pumpkin, cinnamon, nutmeg and allspice. There's a lot of fall aroma on the nose, tons of flavor on the finish and a somewhat strong 7% ABV behind it. When you're in a leaf-peeping mecca such as New England and have a brewery minutes away from some of the area's finest foliage, a strong fall beer such as Fisherman's Pumpkin Stout is just what slow-driving, cabin-renting tourists are looking for.  
Jolly Pumpkin Brewing's La Parcela No. 1 Pumpkin Ale
BeerAdvocate rating:
87 of 100
RateBeer rating:
97 of 100
A brewery named Jolly Pumpkin really should have a pumpkin ale.
Dexter, Mich.-based brewer Jolly Pumpkin didn't brew a pumpkin beer for several years, but the only pumpkin ale it brews is a beast. Though teeming with touches of cinnamon, allspice and pumpkin, La Parcela can taste a bit like an orange-infused wheat beer when it first hits the tongue.
A little bit of cocoa in the mix makes a lot of difference in this surprisingly sweet brew, but the underrated draw is its 5.9% ABV -- remarkably low for a beer this bold. A great bring-your-own 22-ounce bomber for this year's Halloween parties.
BeerAdvocate rating:
87 of 100
RateBeer rating:
99 of 100
Want to get a good scare out of your pumpkin-pie-beer-drinking friends this Halloween? Show up to a party with a foil-wrapped 12-ounce bottle of 15.9% ABV brew. That'll spook them away from your spot in the beer fridge. 
Boulder, Colo.-based Avery pulls no punches with its pumpkin offering. Sure, there's a whole lot of roasted pumpkin, nutmeg, cinnamon and ginger in there, but try finding most of it behind the oak-and-molasses flavor left behind by the rum barrel Rumpkin was aged in. For lovers of stiff cocktails and rum punch, this brew is an absolute dream. For leaf peepers who love to pull multiple brews from the cabin fridge, it's an absolute nightmare. 
Weyerbacher Imperial Pumpkin Ale
BeerAdvocate rating:
88 of 100
RateBeer rating:
96 of 100
Perhaps the heaviest hitter out of Easton, Pa., since Larry Holmes, Weyerbacher loads up its imperial pumpkin with caramel and spice before whacking drinkers with 8% ABV.
Weyerbacher's pumpkin is a big favorite around the Delaware River this time of year largely because of its caramel sweetness and hints of cardamom and clove. Generous portions of pumpkin, cinnamon and nutmeg mask what's essentially a pumpkin witbier, but that mix of simple sweetness and complex spice keeps it in demand from Labor Day through Thanksgiving. 
Dogfish Head Punkin Ale
BeerAdvocate rating:
88 out of 100
RateBeer rating:
90 of 100 
It's only a four-pack, but it succeeds as a pumpkin ale better than most six-packs.
Dogfish Head Punkin' Ale dates back back to 1994, when founder Sam Calagione took his spiced pumpkin homebrew to Delaware's
festival six months before Dogfish Head opened for business. The 7% ABV has been brewed every fall since and derives much of its alcohol power from from organic brown sugar. Dogfish Head throws in pumpkin meat and ground co-op-grown spices such as cinnamon and allspice during the boil to give it just the right balance of sugar and spice.
Punkin rolls out relatively late, on Sept. 1, but is available only for as long as the batch last. Without fail, the four-packs are among the first pumpkin ales to disappear before November.
Southern Tier Pumking
BeerAdvocate rating:
90 of 100
RateBeer rating:
98 of 100
Pumking puts a nice little halloween costume on its potent brew, but there's a bit of a trick to this treat.
It's very potent at 8.6% ABV, but little about its flavor suggests alcohol. It's a dark orange beer that smells like a pumpkin scone, tastes like pumpkin pie filling at the beginning and finishes like a cinnamon-and-sugar milkshake. It's also extremely popular, with a Southern Tier spokesman saying sales have increased 50% to 80% since its debut. There's a rare oak-barrel version that may require a trip to Southern Tier's brewpub, but anyone who gets their hands on a 22-ounce bottle of the original recipe Pumking is in for a warm fall evening.
Cigar City Good Gourd Imperial Pumpkin Ale
BeerAdvocate rating:
91 of 100
RateBeer rating:
98 of 100
If Tampa, Fla., isn't the first place that comes to mind when you think of changing seasons, fall foliage and pumpkins, you haven't had this beer.
Cigar City Brewing isn't letting its warm Gulf climate and general lack of crisp fall air keep it from brewing one of the best fall brews in the land. Using Ceylon cinnamon, Jamaican all-spice, Zanzibar cloves and nutmeg to spice up its subtle pumpkin flavor, Good Gourd packs a wallop at 8.5% alcohol by volume. The 750-milliliter wine-style gives drinkers fair warning, but a snifter of Good Gourd smells heavenly and finishes with a creamy smoothness that belies its imperial caliber. It's a nice balance for a style and brewery defined by their idiosyncrasies and extremes.
AleWerks Pumpkin Ale
BeerAdvocate rating:
92 of 100
RateBeer rating:
96 of 100
Roller coasters and Colonial-era re-enactors usually get top billing in this neck of the woods, but Williamsburg, Va.'s pumpkin ale steals the show around this time of year.
Williamsburg's AleWerks, like Southern Tier, masks its Pumpkin Ale's 7.3% ABV well behind cinnamon, sugar, nutmeg and just a hint of pumpkin. More a spiced beer than a pure pumpkin ale, AleWerks' brew goes for a warm pumpkin pie flavor without burning drinkers with an alcoholic, imperial punch. It's a bit of a tough find outside of Virginia, Maryland, Delaware and D.C., but like that one Snickers hiding in a pillowcase full of peanut chews, it's worth digging around for.
Schlafly Pumpkin Ale
BeerAdvocate rating:
92 of 100
RateBeer rating:
96 of 100
Anheuser Busch makes a fine pumpkin beer in Michelob Jack's Pumpkin Ale, but a smaller St. Louis neighbor is the one setting the bar. 
The first step toward finding a great pumpkin ale is deciding whether you love pumpkin-flavore ale or pumpkin pie in a bottle. If it's the latter, Schlafly's Pumpkin Ale is the closest to home-baked flavor you'll find in the beer aisle. Nutmeg, brown sugar, cinnamon, allspice, ginger, clove and vanilla are all front and center, but don't overpower the pumpkin or even pumpkin-saturated-crust flavor. 
It's available in six packs, but be careful. At 8% ABV, it's much stronger than supermarket pumpkin pie and isn't the brew to swig between apple-bobbing sessions.
Elysian Great Pumpkin Ale
BeerAdvocate rating:
93 of 100
RateBeer rating:
96 of 100
If you're going to make the best pumpkin ale in the land, no pumpkin should be spared in the process.
Seattle's Elysian Brewing goes heavy on the malt and light on the hops in its 8.1% ABV imperial pumpkin ale, but it's the mash that makes Great Pumpkin a must-have. Elysian roasts pumpkin seeds and throws them into the mash. It also adds pumpkin into the ingredient mash, into the kettle during the brewing process and then into the fermenter for added effect.
Throw in some cinnamon, nutmeg, cloves and allspice and you have the standard for what every pure pumpkin ale should taste like. Linus, your wait wasn't in vain.
-- Written by Jason Notte in Boston.
>To contact the writer of this article, click here:
Jason Notte
.
>To follow the writer on Twitter, go to
. 
>To submit a news tip, send an email to:
. 
RELATED STORIES:
>>The Best Brewpubs In All 50 States (and D.C.)
>>10 Best Vacation Cities For Beer Lovers
>>10 Best Fruity Beers For Late Summer Sipping
Jason Notte is a reporter for TheStreet. His writing has appeared in The New York Times, The Huffington Post, Esquire.com, Time Out New York, the Boston Herald, the Boston Phoenix, the Metro newspaper and the Colorado Springs Independent. He previously served as the political and global affairs editor for Metro U.S., layout editor for Boston Now, assistant news editor for the Herald News of West Paterson, N.J., editor of Go Out! Magazine in Hoboken, N.J., and copy editor and lifestyle editor at the Jersey Journal in Jersey City, N.J.