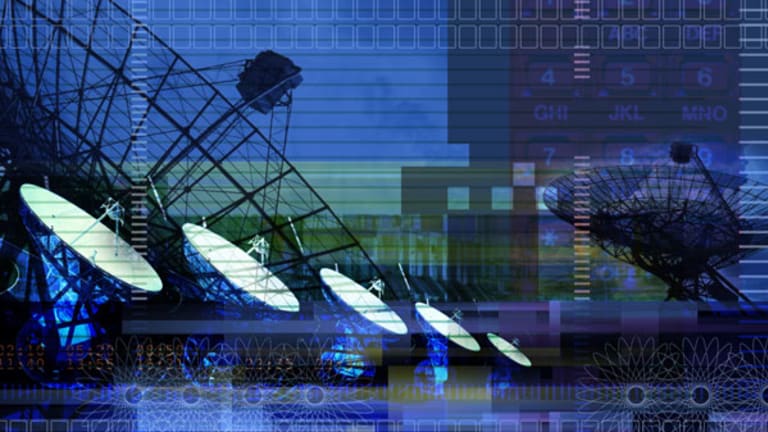 10 Best Oprah Moments: Can the Queen of Talk Be Replaced?
As we say goodbye to 'The Oprah Winfrey Show' here's a look at the best moments from the iconic talk show.
NEW YORK (
) -- Oprah Winfrey has become almost synonymous with daytime television. But as the queen of talk winds down more than two decades as the ultimate motivational speaker, what will this mean for the future of afternoon TV?
The four major networks -- ABC, CBS, NBC and Fox -- are facing a significant shakeup in afternoon programming that has been a long time coming. Daytime television, which traditionally targets women ages 25 to 54 years-old, has been witnessing the demise of this core demographic. As baby boomers age out of the segment and many younger women choose to work rather than stay home to care for children, afternoon television is losing its bread-and-butter audience.
The end of
The Oprah Winfrey Show
marks just another change to the vastly altered schedule.
Soap operas, which once dominated daytime television, are a dying phenomenon. ABC, a unit of Walt Disney and home to
The Oprah Winfrey Show
, recently canceled long-running soaps
All My Children
and
One Life To Live
. They will be replace by
The Chew
, a food talk show hosted by celebrity chef Mario Batali, and
Revolution
, a health makeover show.
Another iconic talk show host, Regis Philbin, will also be retiring from the network this year.
When
The Oprah Winfrey Show
ends on Wednesday it will be leaving behind about 6.5 million displaced viewers who will be up for grabs. It will also create a major void for ABC.
It's unrealistic to think any one personality or show will be able to replace Winfrey, who has bared her soul to America. From early on she has recounted being a victim of child abuse, her drug use, battles with her weight, and her miscarriage.
Not afraid to be controversial, Winfrey has delved into nearly every major issue that has plagued America, including drug abuse, racial prejudice, rape, AIDs, gay and lesbian rights and divorce.
From her iconic couch in Chicago, Winfrey has counseled Hollywood starlets, politicians, victims and abusers alike. Her couch has witnessed to the coming out of Ellen DeGeneres as a lesbian and one of the final public appearances of Liberace before his death.
As we say goodbye to The Oprah Winfrey Show, here's a look at the show's most memorable, profound, touching and controversial moments....
Shedding The Pounds
Winfrey's dieting strife has been well documented, as America has witnessed her weight sea saw over the past 25 years.
But the most monumental moment in her battle came in 1988, when a slender, 145 pound Winfrey wheeled a wagon of fat onto the set, meant to represent the 67 pounds she lost in less than five months.
Winfrey celebrated with her audience of achieving her goal of fitting into a pair of size 10 jeans, and said she achieved her new slim physique by running more than six miles a day and sticking to a strict liquid diet.
But Winfrey gained back 10 pounds just a few weeks after "Diet Dreams Come True" aired, and by 1990 had returned to her pre-diet weight.
"What I didn't know was that my metabolism was shot," Winfrey said on her Web site about the segment. "Since I wasn't exercising, there was nothing my body could do but regain the weight. As my friend Maya Angelou often tells me, 'When you know better, you do better.' Seventeen years after that show, I know a whole lot better."
Nonetheless, the 1988 segment was the highest rated episode in the history of
The Oprah Show
.
Oprah Goes To Neverland
In 1993, Winfrey hosted a prime-time special interview with Michael Jackson at his Neverland Ranch.
This was the first interview with the King of Pop in 14 years and was the fourth most watched event in American television history.
During the interview, Jackson revealed intimate details regarding the color of his skin, plastic surgery, children and relationships.
One Giant Book Club
Winfrey seemingly single-handedly revived America's interest in reading with the launch of her book club in 1996. But the book club not only served to entice viewers to read, it also made a significant impact on the publishing industry.
Her first selection was an under-the-radar novel,
The Deep End of the Ocean
. After Winfrey choose the book it almost instantly became a best seller, and three years later was turned into a movie starring Michelle Pfeiffer.
Since then, Winfrey has placed her seal of approval on more than 60 titles.
"A year after I launched the book club, a woman who appeared on the show said something I'll never forget: 'Before I joined the book club, I had never read an entire book,'" Winfrey commented on her Web site. "Reading has always been an open window to other worlds. Had I not been taught to read at an early age, I'd be an entirely different person. Thanks to books, I knew there was another kind of life. The chance to give another person that same gift? That was one of my proudest moments.
But her selections weren't without criticism, and Winfrey openly apologized in 2005 for picking James Frey's novel
A Million Little Pieces
when she found out parts of it were fabricated. The novel was advertised as a true story of substance abuse and redemption.
Winfrey personally addressed Frey on her show : "I have to say it is difficult for me to talk to you. I really feel duped."
Winfrey Swears Off Hamburgers
Winfrey went head-to-head with cattle ranchers in 1996, at the height of the mad cow disease scare, after she invited Howard Lyman, a former cattle rancher, onto the show to discuss the practices of the beef industry.
During the segment, Lyman shed light on a process called rendering, now illegal in the U.S., which involved turning cow organs into feed for other cattle.
Following the episode, beef prices plunged, reaching a 10-year low.
Cattle ranchers in Texas filed a $10.3 million lawsuit against Winfrey, claiming she defamed the industry, but a Texas jury ruled in her favor.
Oprah Meets Mattie
Winfrey has hosted hundreds of inspirational and touching guests in her 25 years as a talk show host. But Mattie Stepanek stands out as one of the most memorable.
Winfrey met Mattie, a 10-year-old suffering from a rare form of muscular dystrophy that had previously claimed the lives of his three siblings, in 2000. At the time, doctors had said that Mattie might not survive the next year.
When Winfrey asked Mattie what he wanted for Christmas that year he said, "If it's not too much trouble, pray for me."
Mattie healed briefly, in what was described as a medical miracle, but in 2004 his condition worsened, and at the age of 14 he passed away.
Winfrey has called Mattie one of her "favorite spiritual teachers." Before his death, Mattie published five poetry books and was an advocate for peace.
"When you lose a loved one, you gain an angel. That is how all those who knew this brave, ebullient and wise boy will remember him," Winfrey was quoted as saying.
Favorite Things
Winfrey's "Favorite Things" segment began appearing annually in 2002, taking a brief hiatus in 2009 amid the recession.
The segment, which typically aired during the holiday season, featured items Winfrey was a fan of or believed would make a great gift. The audience members who were present during the taping of the much anticipated episodes received all the items from Winfrey's list.
Tickets to the "Favorite Things" segment are highly sought after, but when the episode will tape is kept super secret.
Not only is the segment a windfall for audience members, it's also a significant boost for those companies whose items are selected to appear on the show. Former "Favorite Things" include
Apple's
(AAPL) - Get Free Report
iPad, UGG boots, Burberry coat and a Dooney & Burke duffle bag.
In 2010, Winfrey aired her "Ultimate Favorite Things," with two back-to-back episodes, to commemorate the last major giveaway of
The Oprah Winfrey Show
.
'You Get A Car..."
Winfrey took her generosity to a new level in September 2004, when she gave every person in her audience a brand new car.
The Pontiac G6 Sedan, which was worth about $30,000 and donated by
General Motors
(GM) - Get Free Report
, was revealed to her 276 unsuspecting audience members during that season's premiere.
The audience had been secretly handpicked by Winfrey's staff in part because each one needed a car.
"Even now when I think of the shrills of pure joy I heard on the show that day, my own heart rate rises all over again," Winfrey said on her Web site discussing the segment.
But Winfrey received some backlash when it was discovered that audience members had to pay $7,000 in taxes or forfeit the gift.
Tom Cruise Declares His Love For Katie Holmes
One of the most memorable celebrity appearances -- and the one most parodied -- in the history of television was Tom Cruise's boisterous declaration of his love of Katie Holmes in 2005.
Cruise gushed to Winfrey about his relationship with the former
Dawson's Creek
star, and in a moment that continues to shadow Cruise, jumped up and down on Winfrey's couch.
"I'm in love! I'm in love! I can't be cool. I can't be laid back," Cruise proclaimed.
Winfrey responded with a good-humored laugh. "I don't know what happened to you, boy," she joked.
Oprah's Biggest Endorsement
Winfrey's seal of approval is golden. The talk-show maven made her biggest endorsement in 2007, when she threw her support behind then-candidate Barack Obama in his run for the Oval Office.
It was the first endorsement Winfrey ever made for a presidential candidate and the media estimated that her support was a legitimate factor in Obama's victory in the general election.
Since then, President Obama and First Lady Michelle Obama have appeared on
The Oprah Winfrey Show
several times. Most recently, Obama and Michelle appeared on the show in a taped segment that aired one day after the assassination of Osama bin Laden.
Obama discussed his plans for running for a second term in 2012, his birth certificate debate and how he and Michelle raise their two girls, Sasha and Malia.
Oprah Welcomes Her Sister
Winfrey discovered she had a half sister in October 2010, calling it "one of the greatest surprises" of her life.
"I thought nothing could surprise me anymore," Winfrey said. "But let me tell you, I was wrong."
Knowing that the media would eventually get hold of Winfrey's family secret, she decided to introduce America to Patricia in January 2011 in one of the most intimate and deeply personal episodes of the show.
When Winfrey was 9 years old and living with her father in Tennessee, her mother, Vernita Lee, became pregnant with a baby girl, Patricia, who she gave up for adoption. Patricia lived in a series of foster homes before being adopted, and detailed her difficult childhood during the segment.
Searching for her birth mother, Patricia discovered her relationship to Winfrey in 2007, but kept her findings a secret, not attempting to profit off the revelation. It was this loyalty, Winfrey said, that touched her the most.
--Written by Jeanine Poggi in New York.
>To contact the writer of this article, click here:
Jeanine Poggi
.
>To follow the writer on Twitter, go to
.
>To submit a news tip, send an email to:
.