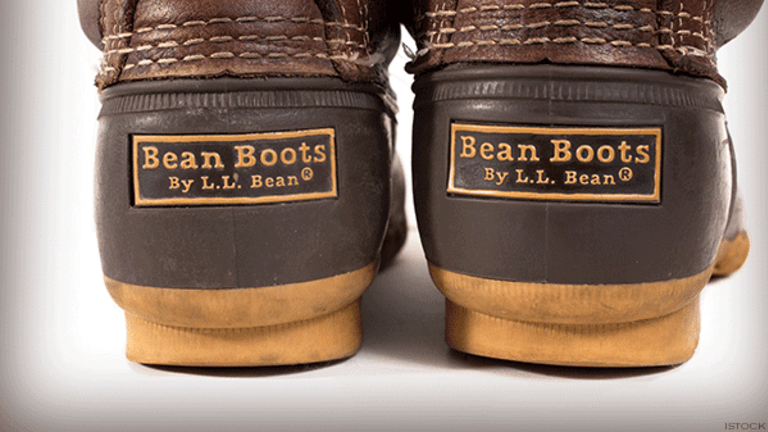 10 Best Holiday Return Policies for Your Unwanted Gifts
While some retailers are making it harder to return holiday items, these build flexibility right into the cost of doing business.
Editors' pick: Originally published Dec. 27.
At this point in the holiday shopping season, there's only one question left to answer: Will they take this thing back?
According to market research firm ShopperTrak, December 26 was projected to be one of the biggest shopping days of the season for one very specific reason: holiday returns. Despite online lists, multiple shopping tools and even entire stores all within reach of a mobile device, holiday shoppers still have trouble with the fairly basic concept of gift buying.
With more consumers shopping earlier in the year, it's become a challenge for retailers to come up with return policies that satisfy everyone. The National Retail Federation found that more than 41% of holiday shoppers planned on starting their shopping before November. In fact, 55.7% began their holiday shopping before November 21, with nearly 14% of shoppers finishing 50% of their shopping or more by November 10.
It's been a tough transition for retailers and consumers alike. Two years ago, a Consumer Reports holiday survey found that 43% of shoppers tried to return items in the six months prior to the holidays. Even before holiday return policies when into effect, 23% said they couldn't get their money back and could only get store credit. Some 11% had to pay shipping charges while 3% had to pay a restocking fee.
As a result, Consumer Reports says almost nine in ten Americans rarely or never return a present. On top of that, only 43% said they would seek a refund or exchange for a bad gift. They've simply lost the will to fight, which suits many retailers just fine.
Those consumers aren't helped by those who actually take advantage of return policies to make fraudulent returns. Because retailers say fraudulent returns accounted for $2.2 billion of all holiday returns last year, retail return polices are just about always in flux. Those fraudulent returns are a small portion of the more than $260 billion in items that are returned annually and of the $626.billion in holiday sales for 2015, but every cent counts. However, Consumer Reports says there are a few ways to make the return process easier for honest customers.
First off, never take a gift out of its packaging unless you're 100% sure you want it. Retailers can impose a restocking fee (which often adds up to 15% of the product's cost), especially on electronic items. That's if they take them back at all. Meanwhile, computer software, CDs and DVDs aren't generally returnable once they're opened and any product with damaged packaging or missing tags is going to be a tough return.
Also, if you received a gift receipt, hang on to it. Many merchants will flat-out turn you away if you don't have a receipt, and if your think asking the person who gave you the present for a receipt is gauche, then you're squandering your last chance to return that item. Also, even if you have a receipt, bring some government-issued identification with you if you're returning the item to the store. The stores card customers in an attempt to track down serial returners, who surprisingly haven't been purged from the system by now.
However, there are some retailers who've built a reputation around items that come backed by 100% satisfaction guarantees. They're often small, boutique retailers like wool mills or leather companies, but there are larger companies that take this approach as well. Those retailers believe that they'll earn enough karma points through forgiving policies to increase market share and offset those taking advantage of that leniency.
"They're not doing it to be nice or altruistic," Jack Abelson of Abelson & Associates, retail consultants in Leawood, Kan., told Consumer Reports. "That guarantee is built into the price of the product as just another cost of doing business."
With help from Consumer Reports and other sources, we found ten retailers with fairly lenient holiday return policies. When you're confident that an item can be returned without question, it's easier to complete your holiday shopping on your own timetable and not give a store's return policy a second thought: