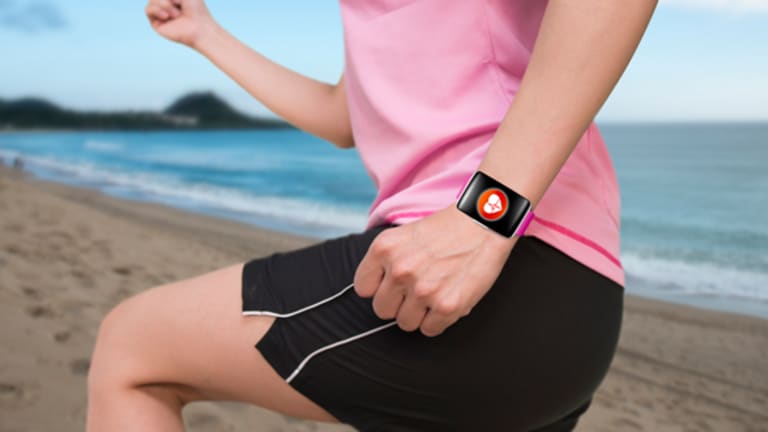 10 Best Exercise Machines and Gadgets
We've compiled a list of the best exercise equipment on the market, from commercial-grade cardio machines to smart gear and athletic accessories.
Don't wait for your New Year's resolution - invest in fitness gear now and enjoy holiday sales and a larger selection before the January rush. Plus, you'll be better equipped to battle holiday stress with a quick sweat session!
We've compiled a list of the best exercise equipment on the market, from commercial-grade cardio machines to smart gear and athletic accessories. Make an investment in your own health, or treat the fitness fiend on your list to some top-rated gear.
Schwinn 470 Elliptical Machine
The Schwinn 470 is a strong pick if you're looking for the unintimidating full-body cardiovascular workout for which ellipticals are lauded.
Reviewers appreciate the way it incorporates professional ergonomics and handling into a machine that is sized - and priced - for the home user. It has a smooth, quiet operation, a sleek look and a stable footprint, without being excessively bulky.
It doesn't skimp on the bells and whistles, either. Use the LCD screen to pick one of 10 resistance levels or 29 workout programs. The incorporated fan and USB charging dock help keep your workouts enjoyable.
Buy the Schwinn 470 Elliptical Machine for $799 on Amazon.
3G Cardio Pro Runner Treadmill
This conveniently foldable treadmill has all of the basic features that runners need. It puts its best feature where it matters most: under your feet.
The Ortho Flex Shock ™ Suspension System includes an orthopedic running belt and large rollers. It provides a smooth, reliable "ride" with a comfortable amount of shock absorption.
With a lifetime warranty on the motor and frame, a straightforward interface, speeds up to 12 mph, and inclines up to 15%, this treadmill offers a competitive mix of quality and convenience.
Buy the 3G Cardio Pro Runner Treadmill for $1,799 on Amazon.
Marcy Club Revolution Cycle
Want a spin workout without paying a premium price? This cycle packs the performance of the trendy brands at a fraction of the cost.
The 40-pound flywheel emulates the resistance of an outdoor bike and gives a smooth, fluid pedaling experience. You'll appreciate the cycle's extra-quiet operation as well.
Train standing up or sitting down with any of the various resistance settings, without drowning out your TV, music, or disturbing family members.
Buy the Marcy Club Revolution Cycle for $334.95 on Amazon.
WaterRower Club Rowing Machine
This isn't the broken, primitive rowing machine forgotten in the corner of your gym. It is a streamlined powerhouse made with premium ash wood and a high-tech monitor.
The WaterRower literally brings the water to you. Its flywheel is enclosed in a water tank, which provides resistance and replicates the feel of actual rowing.
It's rugged enough for commercial traffic, but its upright storage, easy sliding, low volume, and minimal electrical components make it a great addition to any home gym.
Buy the WaterRower Club Rowing Machine for $1,160 on Amazon.
PROCIRCLE High Density Massage Muscle Roller in Galaxy Print, $22.97
This fun, effective, textured roller is for athletes that are serious about their foam rolling.
Its manageable size makes it great for a variety of exercises, while its pattern of bumps and ridges provide additional grip, a massage-like sensation, and precisely delivered pressure. The unique color pattern makes it stand out from a sea of similar cylinders.
Made from professional-grade materials, this is one of few rollers on the market with a lifetime warranty.
Buy the PROCIRCLE High Density Massage Muscle Roller in Galaxy Print for $22.97 on Amazon.
Kettler Apollo Inversion Trainer Table
Inversion tables work wonders on the spine, especially for those with compression-related pain. This offering from Kettler is praised for its solid construction - an absolute must for a device that turns you upside down!
The Apollo has seven fixed positions, an adjustable footplate, and dual handlebars, so it is accessible and comfortable for anyone under its 250-pound weight capacity.
Use it for simple inversions, or gentle stretching and strengthening exercises.
Buy the Kettler Apollo Inversion Trainer Table for $349 on Amazon.
Fitbit Charge HR Wireless Activity Wristband
This minimalistic bracelet gives you a multi-dimensional picture of your health.
It's a heart rate monitor, activity tracker, alarm clock, and sleep monitor all in one. Keep track of distance traveled, calories burned, time in target heart rate, steps, active minutes, and more.
The FitBit Charge is a thoroughly equipped choice for anyone interested in a fitness tracker and it's available in three sizes and four colors.
Buy the Fitbit Charge HR Wireless Activity Wristband for $139.99 on Amazon.
Speed Abs Abdominal Roller Wheel by Iron Gym
Compared to other ab rollers at higher prices, this model simply looks and performs better.
Its angled rubber/silicone grips make it feel good in your hands, and its wide tire roller is sturdier, with less slip, than its competitors. The tire contains a coiled steel mechanism that subtly provides additional resistance on the way out and maintains a controlled contraction on the way in.
We also appreciate its avoidance of the flashy branding and unattractive plastic casing common on fitness gear.
Buy the Speed Abs Abdominal Roller Wheel by Iron Gym $17.00 on Amazon.
Garmin Forerunner 220 GPS Watch
The name Garmin is part of the running vocabulary as much as "intervals" and "rest days." We like this model for its reliability, ease of use, and extendable features.
By itself, the Forerunner 220 measures distance, pace, and heart rate. You can also sync it with its accompanying app for real-time social media tracking and encouragement.
Additional perks like a bright, easy to read face and vibration notifications cement this choice as a runner's staple.
Buy the Garmin Forerunner 220 GPS Watch for $190.99 on Amazon.
LifeBoard Portable Floor
The LifeBoard is an on-demand studio floor that can be used indoors or out. Turn carpet, tile, or outdoor decking into a firm, rigid platform that supports your favorite practice.
Its two-part interlocking board stays flat and grounded throughout your workout. Snap it apart and carry it by its handles for easy portability and storage.
Whether you do yoga, pilates, barre, or dance, the LifeBoard ensures that your fitness activities will never be precluded by your surroundings.
Buy the LifeBoard Portable Floor for $99.95 on Amazon.
By Michael Franco
Disclosure: TheStreet has advertisers and partnerships; we may get a share of the revenue from your purchase.